Legislation changes in Australia make it easier to use eSignatures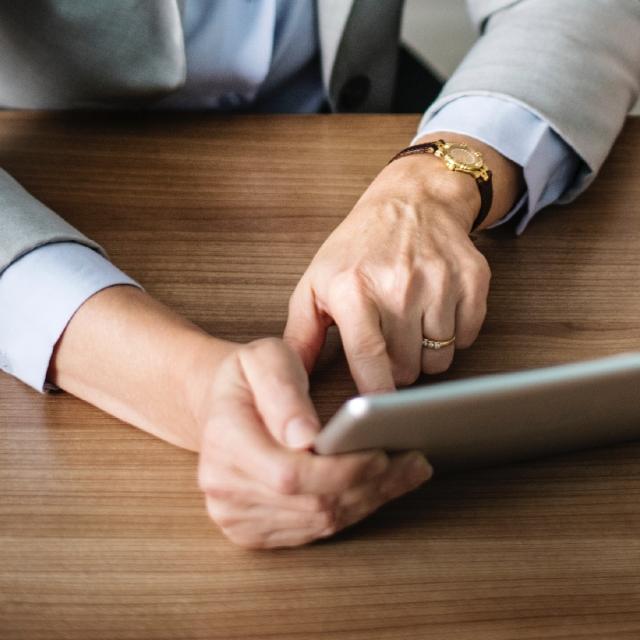 Conducting business and obtaining signatures has just gotten easier.  
Australian law has recently adapted to make it easier for companies to enjoy the benefits of using an eSignatures solution. 
Esignatures make it easy to request and obtain signatures, securely, using digital solutions. With the use of these solutions, it's also easy for stakeholders to gain visibility into where you are in the signature process. What's more, customers are now starting to expect eSign solutions so not only will this process be seamless for conducting business, but it will provide a better, easier experience for the customer. 
What legislation has changed? 
Originally proposed on 17 Feb 2021, electronic document execution under section 127 of the Corporations Act 2001 (Cth) (Corporations Act), was temporarily permitted with the passing of the Treasury Laws Amendment (2021 Measures No.1) Bill 2021 as of 10 Aug 2021.  
What does this bill do? 
This new bill makes amendments so that execution of documents, listed under section 127(1), can be done electronically. The method of electronic execution must meet the following requirements: 
Identify the person and indicate their intention to sign the document (section 127(3B)(a)); 
Be on a copy or counterpart of the document that includes the entire contents of that document; and 
Be reliable and appropriate for the purposes (or be proven in fact to have fulfilled that purpose). 
While this bill is technology-neutral, this permits a wider range of signature methods, including the ability to use cloud-based electronic execution tools like Conga Sign.  
Not only does Conga address the legislative requirements, but it also has scalable licensing and accelerator models which allow you to purchase the functionality you need without having to invest in feature-heavy products which are more expensive and may benefit your company long-term. 
What to expect over the next six months? 
Given the benefits, many expect these changes to be made permanent, and perhaps even improved, early next year. However, since they are due to automatically expire on 31 March 2022 (see section 1267F), companies should consider limiting their investment for now and implementing solutions that allow them to take advantage of eSignature expansion. This will allow you to avoid investing in feature-heavy software that you may never use. 
Implementing an agile, limited investment in eSignature solution today, can allow companies to take advantage of the ease and efficiency of using eSign solutions, all while staying flexible for longer-term legislation updates or changes.  
What are the main benefits? 
While there are many general benefits, you may also have advantages specific to your technical or organizational landscape. Here are five general benefits to consider: 
Increased Security: By keeping records in one place, you can focus on your security efforts and reduce the chances of rouge copies of your document being misplaced. 
Digital Agility: Gain the ability to rapidly adapt to changing regulatory or policy changes which impact the way you use your digital tools. 
Employee Satisfaction: Easily complete repetitive tasks, automatically, so you can focus on value-added activities. 
Customer Satisfaction: Conduct business easier by shortening the time it takes to complete transactions.  
Cost Reduction: Simplify day-to-day business with automation and unlock more reporting options to meet your growing needs. 
Is your business ready to take advantage of new technology? 
To determine whether your company is ready to embrace an eSignature solution, use the CLM Maturity Self-Assessment tool. This assessment tool will put your digital transformation journey into an actionable roadmap, so you can see where you are and where you are going on your journey.  
After reviewing where you are on your digital transformation roadmap, consider using funding models such as Accelerators. This will allow your business to increase your time to value and allow you to get a return on your investments during your journey. 
Next, consider utilizing tools such as Conga Sign which will allow you the flexibility to easily revert to wet signatures if legislation changes. You could also consider taking advantage of additional contract management capabilities, which will allow you to manage your customers' contract lifecycle end-to-end. Investing in solutions like Conga Contract Lifecycle Management not only allows for full visibility into the contract lifecycle, but Conga Sign seamlessly integrates so you can conduct business all in one solution. 
Improve your revenue operations with Conga's end-to-end solutions 
With this new change in legislation, your company can now consider how you can automate your revenue operations to increase visibility into your processes, improve the sales workflow, and recognize revenue quicker. 
Conga's end-to-end solutions can support your company, no matter where you are on your journey while allowing you to stay flexible and agile. If you are ready to learn more about Conga Sign or the rest of our solutions, reach out to our experts.