Crush technology complexities
Most high-tech companies transformed to selling services in addition to core technology. While providing agile and customized customer experiences is vital, so is operational efficiency. Conga helps high tech service companies close deals faster, make buying easier, and simplify the way business documents and agreements get done. 
Free up time to focus on innovation
Accelerate your revenue by closing deals faster

When you make buying easier, customers will keep coming. Streamline the paperwork process behind signing, provisioning, using, and renewing your services. Provide your customers with the right form, document, or contract when and where they need it, and in record time—making the experience of buying your services quick and painless for everyone.   

Control your costs and get more done

Reduce your dependency on paperwork and automate even the most complex workflows from set up, provisioning, billing, and accounts payable or receivable. Improve the operations associated with selling and maintaining your services and free up your staff to drive deals and business outcomes that you need to make your business thrive.  

Keep legal happy with private and accurate contracts

Store forms, documents, and agreements in a secure cloud environment. Maintain a detailed audit trail for every document with timed details about who participated in the workflow and approval process. Encrypt documents to maintain customer privacy and secure all transactions with Conga's GDPR compliant solutions.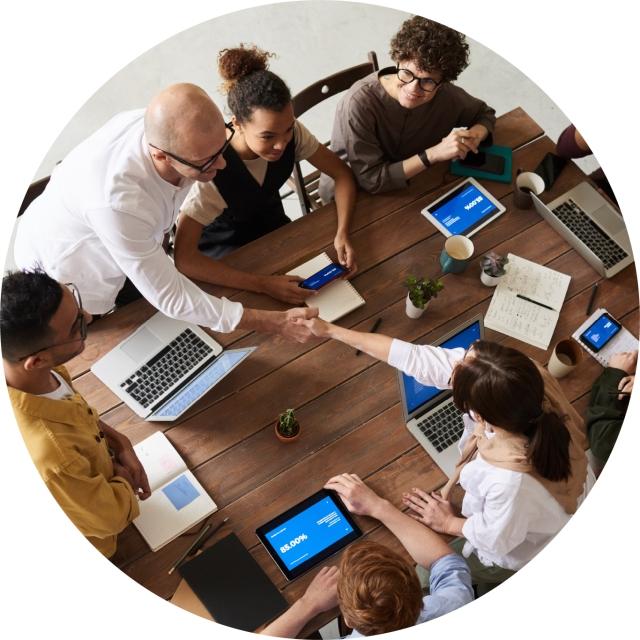 Solving technology headaches
Streamline complex quoting
Sales teams easily and quickly send correct quotes to land deals with Conga's CPQ solution. It's simple to put together even the most complicated pricing of products and packages with Conga.
Approve with speed
There's no room to waste time, money, and labor on slow processes. With Conga's workflow management solutions to automate processes for tech companies, you can free up time to focus on business goals. 
Stay organized and compliant
You can't create innovative technology if your business is moving slowly or is exposed to risk. Conga CLM empowers your organization to manage contracts effectively, so that you don't waste time on outdated contracting processes.
Managing core technology pain points
Service contracts and agreements

Take advantage of Conga's industry-leading CLM software and accelerate the contract review and approval timeline, all while ensuring that contracts are always compliant and up to date.

Registration and customer onboarding 

Securely embed registration and onboarding forms directly on your company portal to get the signatures and confirmations you need from your customers.

Customer statements and billing 

Effortlessly schedule thousands of documents, such as billing statements or usage summaries, to be sent out to your clients on a consistent schedule.

Contract and service renewals 

Utilize Conga's contract management solutions to approve, automate, generate, send, and sign renewal agreements so that you can realize revenue faster than ever.

Sales engagement content generation

Stay top of mind with customers and automatically send them the right content at the right moment. Impress your customers and ensure your documents and collateral have the right data and the right branding.
We now get out much more accurate quotes out with good pricing guidance and sales reps can edit from within the cart. We've seen a 50% drop in time it takes to create a quote. We now automate a majority of our quotes, both direct and channel. This has been a huge win for our deal desk and sales operations teams.

Anisha Vaswani

Corporate CIO

Box

Don't be afraid to utilize the tools. You have this great platform, this great product and as we keep driving that digital transformation, how can I take this great tool and use Conga to excel and bring in those customers, bring in that business, increase my ROI? So don't be afraid to look outside the box.

Jenifer Robertson

Senior Program Manager for Salesforce

T-Mobile for Business

Conga is the gold standard in document generation for Salesforce and continually delivers for our organization.

Joe Fusaro

Director of Operations

RingLead
Get a demo
Learn how you can crush technology complexity with Conga.