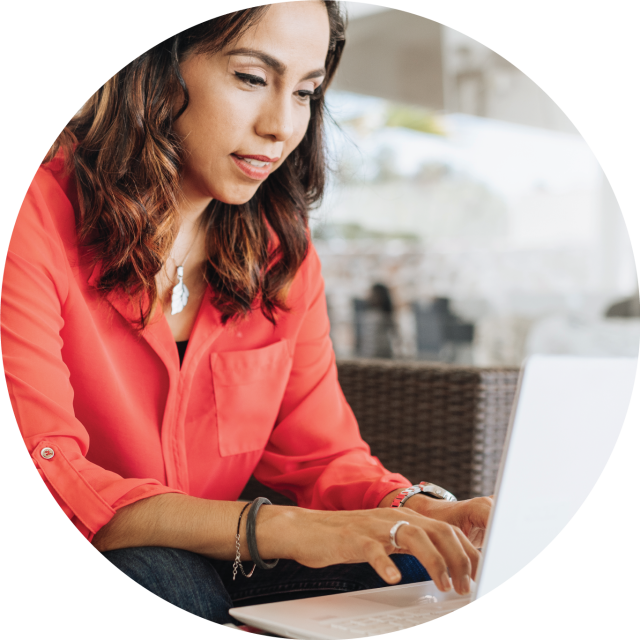 Renew with confidence 
Business viability is both a function of acquiring new customers and, more importantly, retaining them. Conga's renew and expand solutions provide an automated process for the creation and execution of renewals, leading to higher rates and delighted customers. With a single source of truth, you have better visibility into your data to know which accounts are coming up for renewal.
Extend your customer lifecycle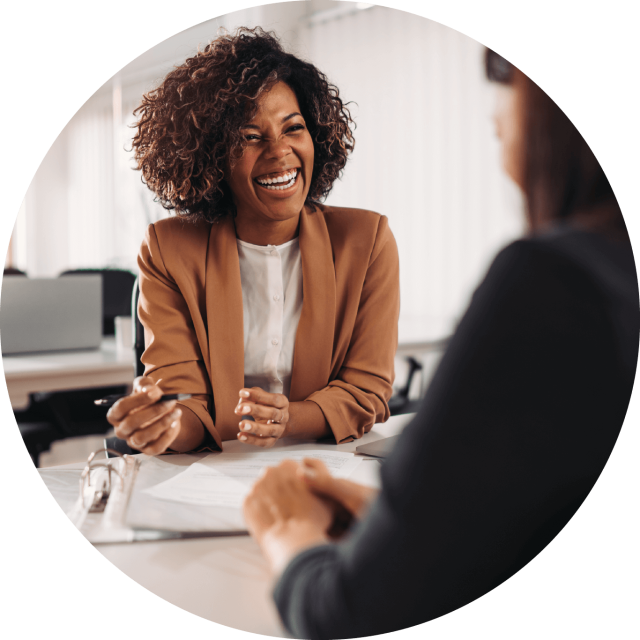 Conga's Revenue Lifecycle Cloud
Conga Revenue Lifecycle Cloud enables companies to manage the renew and expand process to focus more on the customer experience and revenue-generating activities, and less on processes and paperwork. Business viability is both a function of acquiring new customers and, more importantly, retaining them.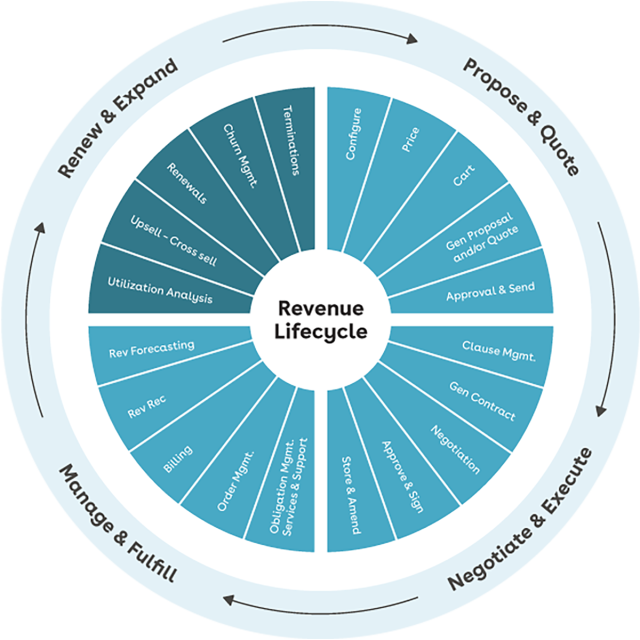 Maximize customer renewals
Improve renewal rates 
A poor customer experience leads to a higher churn rate. Proactively and automatically send renewal communications, deadlines, and contracts to your customers on time with the correct data to get more wins and retain revenue.
Upsell and cross-sell 
With automated solutions, your team can utilize data and analytics to see cross-sell and upsell activities with your renewal customer base, allowing them to bring more revenue into the business.
Higher NPS 
Automating your renewal process allows you to provide a renewal experience that's as good as your products. Be more efficient and provide better service for your customers while improving your net promoter scores (NPS).
Empowering teams across your organization
Automate renewals 

Accelerate sales with efficiency and scalability—send each person the right products, at the right price, with the best renewal experience to keep your customers long term.

Billing made easy 

Automating the renewal process leads to fewer missed renewals, less revenue leakage, and quicker payments. Finance teams can get the predictability that allows them to report, forecast, and plan.

Simplified agreements 

Renewals can be kicked off automatically, with notifications to the legal team when it's time to review and redline. Real-time redlining and collaboration speed up review cycles and allows deals to close faster.

Faster closures 

Automate your revenue workflow to reduce tasks and accelerate closures. Keep internal teams aligned, creating the smoothest renewal process possible for customers.
Get a demo
Talk to our team about how Conga's renew and expand solutions assist in automating and completing the renewal cycle, all while identifying opportunities to expand your business.