Now delivering revenue certainty to AWS customers in AWS Marketplace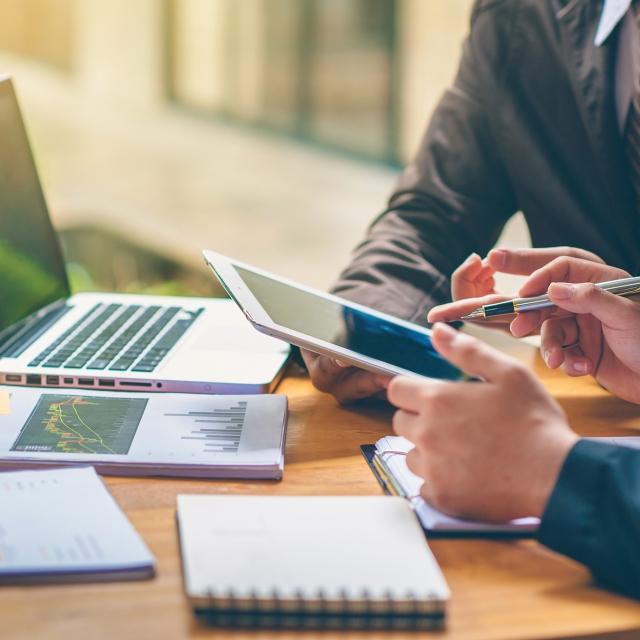 It probably comes as no surprise that business-to-consumer (B2C) buying behaviors influence our business-to-business (B2B) purchasing behaviors – a profound example of this being marketplaces. "Forrester estimates that the adoption of such [B2B] marketplaces quadrupled in 2021 alone and is poised for continued growth..." ("Scoring Our 2021 Cloud Predictions," Forrester Research, Inc., February 14, 2022)  
It's not simply the ease of searching an online catalog of offerings, adding to cart, and checking out that makes B2B marketplaces attractive; it's also the capability to implement control and governance around those software purchases. The average company today maintains 600+ SaaS applications, and 70% of all cloud application spending occurs in the line of business budget, not IT. The problem? This lack of visibility and control means wasted spending and time.  
The world's most comprehensive and broadly adopted cloud platform, Amazon Web Services (AWS), is trailblazing the B2B marketplace path with their AWS Marketplace, in an effort to solve this problem and realize economic value to their customers. Organizations who shifted their software procurement to AWS Marketplace: 
Increased procurement process efficiency 
Saved on licensing fees 
Spent less effort on vetting and onboarding new vendors 
Conga recently announced their partnership with AWS and the launch of Revenue Lifecycle Cloud availability in AWS Marketplace – expanding their opportunity to drive digital transformation and business impact across more users, departments, and customers.  
With the Conga Revenue Lifecycle Cloud, Conga can serve customers beyond their Salesforce use cases; the Conga API/web components can be leveraged to implement these solutions into any application, web page, portal, and use case across an entire company. The full suite of Conga solutions and its unified data model ensures that all solutions talk to each other to create a unified revenue lifecycle experience for new and existing customers.  
Let's take a look at some of the benefits that combining the value Conga and AWS Marketplace delivers:  
Vendor optimization—Let's use Conga Sign as an example here. Did you know that many businesses are using multiple eSignature providers throughout their company? (I.e., each department has their own provider.) Conga Sign offers multiple deployment methods so it can be used by every department, for their specific use case, and inside the application, webpage, or portal they need. A single legally compliant eSignature solution for the entire company drives efficiency, maximizes ROI, and provides transparency in vendor management. 
Consolidated billing & invoicing—Using the AWS Marketplace, not only is time spent searching for and selecting vendors reduced by 66%, but the time spent performing invoicing tasks was reduced by 50% since all AWS Marketplace purchases are consolidated into your AWS bill.  
Retire cloud spend commitments with Conga purchases—Conga's availability in AWS Marketplace means that you can take advantage of the Enterprise Discount Program (EDP) benefits of Conga software purchases retiring cloud spend commitments; AWS Marketplace also reports a 25% reduction in at-risk spending for their users.  
Conga's purpose-built solutions crush complexity and deliver revenue certainty by solving problems throughout the revenue lifecycle. Together, Conga and AWS Marketplace enable AWS customers across the globe to securely procure, implement, and manage digital transformation at scale.   
Conga in AWS Marketplace 
Visit conga.com/aws to learn more! 
Check out Conga's AWS Marketplace seller profile here!