The 4 key processes of revenue management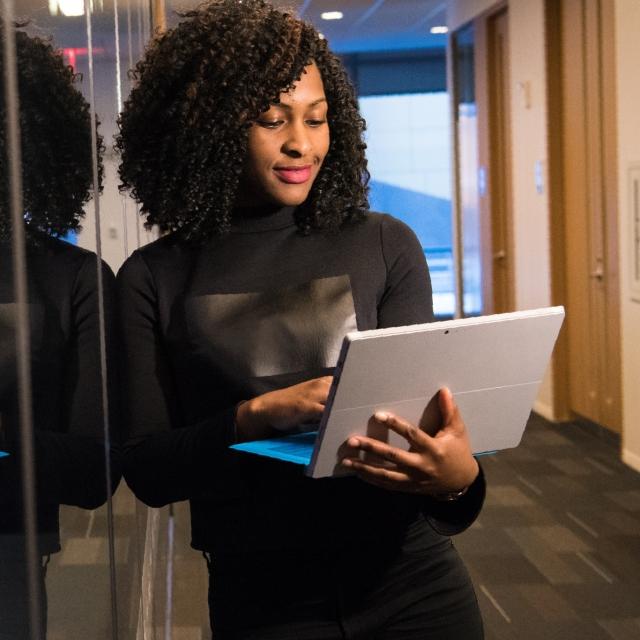 What is revenue management?
Revenue management is everything that occurs after a contract is signed, including invoicing, billing and order management, rebate programs, and revenue recognition. Revenue management is a critical part of accurately and efficiently realizing revenue, and, while many of the revenue management tasks are carried out by finance, the outcomes of revenue management impact a variety of departments, from sales and marketing to finance and legal.
When done right, revenue management enables enterprises to manage different revenue models — products (simple and complex), professional services, aftermarket services, and subscriptions — for different lines of business and recurring revenue streams, even as contract values change over time. In turn, this provides more consistency across channels, customer-friendly interactions, and efficiency once deals are signed.
Why is revenue management difficult
Let's walk through the typical revenue management process to illustrate the intricacy of the processes that must occur when a customer signs a contract.
Once an order is created, the data within the contract must be sent to operations for fulfillment. However, it's important to keep in mind that fulfillment isn't just packing and shipping something to a customer. Depending on the industry, fulfillment can also be a very complex coordination of activities, including custom design and configuration, scheduling manufacturing processes, software provisioning, equipment installation, and the scheduling of services teams. If customers update their orders before receiving the product or service, fulfillment becomes even harder to manage.
Simultaneously, contractual information about the billing schedule is sent to accounting. Just like fulfillment, billing can get complicated. Products are generally invoiced upon shipment or installation, but services may get billed upon finishing the job, completing a certain percent of the work, or hitting certain milestones. If you sell software subscriptions, these may be invoiced based on the number of users or usage data, like number of minutes used or processed transactions. Again, if a customer has multiple orders or changes, invoices must be coordinated so customers aren't receiving dozens of invoices a week.
During the fulfillment and invoicing cycles, finance must identify revenue schedules that will determine when revenue is recognized based on when products are delivered, services are rendered, or subscriptions are used. At this point, finance sends invoices to the customer for payment, which is eventually received and recorded by accounting. Based on the schedules in place, revenue is recognized and the customer is secured until it's time for renewal.
When selling complex product and service offerings, there are often increases in the number of departments involved in a sale or the amount of change orders over time. These increases make contract visibility more difficult. And unfortunately, effective revenue management is nearly impossible without a solid contract lifecycle management solution already in place.
The four key processes of revenue management
Revenue management activities cover a wide scope, but there are four main processes to consider.
1. Order management: entering and processing orders
Once a customer signs a contract, order management is the process of coordinating, scheduling, building, shipping, and installing the acquired products and services.
Because order management is based on the order information found inside contracts, the process is smooth and seamless when integrated with a contract lifecycle management (CLM) tool. Historically, order management has been managed in an enterprise resource planning (ERP) tool. Today it is migrating over to management within a CRM system or in a dedicated order management tool because of the importance of catching on-the-fly order changes and the need to tie into front-end tools like CLM.
Effective order management recognizes customers can change their minds and has the ability to catch and manage the impact of any moves or changes to an order. When done right, changes to fulfillment instructions are validated against the contract, and the fulfillment team has full visibility into current inventory and resources to effectively manage when the order can be filled.
2. Billing management: creating and managing invoices
If order management is the back-end work that guarantees products reach the customer, billing management is the front-end process that ensures the customer receives the right invoice on time, complete with accurate information and all of the billing terms.
While the order is being processed, the order information moves to the finance team to generate billing schedules based on the contract. Since many companies sell product bundles, services, and subscriptions, it's critical that invoices clearly explain what customers are billed for. Any changes, swaps, deletions, or additions to the order increases the complexity of the invoice.
At the end of the day, the goal for effective billing is to generate an accurate and easy-to-understand invoice. If customers are unable to understand the bill, they will need questions answered before they pay. And if they feel the invoice is different from what they signed up for, they will need a resolution before submitting a payment. However, if the bill is clear and easy to understand, customers are more likely to pay quickly and leave with a positive impression of the company.
3. Revenue recognition: accurate revenue reports
Revenue recognition is one of the most important aspects of revenue management. Revenue recognition matters because it's closely linked to stock price and valuation. Recognizing more revenue at a faster clip increases the value of the business.
Because there are very specific and ever-evolving guidelines that regulate the way revenue can be recognized, accounting standards have been put in place to ensure that everyone plays fair. Errors in the revenue recognition process have greater consequences than lost revenue, as they could potentially lead to jail time.
Revenue recognition can be a challenge, but it's much easier when finance can automatically generate the appropriate revenue schedules for products, services, and subscriptions based on contracts and agreements. For example, a revenue schedule for a product can be automatically set up for a one-time revenue impact in month one, while subscriptions are automatically set up for monthly revenue impacts across 12 months.
Rather than spending the end of the quarter in a conference room trying to reconcile stacks of contracts, orders, and invoices, finance can verify if services have been rendered or products delivered to see the impact on the overall revenue forecast. Finance can also automatically incorporate the most up-to-date guidelines for revenue recognition and deferred or delayed revenue. They will also appreciate an automatic and easy way to set revenue recognition rules based on product, service, and subscription price lists, as well as complex bundling set ups.
4. Rebate management: contracted agreement between seller/partner and customers
The final aspect of revenue management is managing rebates offered to customers during the sales process. Rebates are most commonly paid out as incentives to customers or channel partners once a certain requirement is met—e.g. a volume, quantity, or spend level.
Rebates are best practice for influencing partner or reseller behavior because they're low risk - the incentive is paid only when the partner or customer complies with the rebate terms. For example, consider a hardware supplier that provides joint marketing dollars to distribution partners to train and certify sales agents to effectively communicate the value proposition of a new product. In this scenario, the supplier benefits by getting its message out in the marketplace, the partner gets a bonus for following a set of criteria, and both supplier and partner gain by stimulating more sales volume.
To enable effective rebate management, set up and manage all the parameters included in partner rebate arrangements. This means the ability to enter, track, and reconcile the rebate forecast against the actual payments, as well as manage the types of payments and how they are calculated. It's also important to track date- or milestone based rebate performance to ensure the company gets the performance level it is paying for.
To learn how revenue management completes quote-to-cash, download the Ultimate Guide to Revenue Management today.