Mitigate risk, reduce friction, and empower business at scale 
Conga CLM provides an end-to-end contract lifecycle management solution built within Salesforce. Automate highly complex contracting processes that span geographies, multiple departments, and both buy and sell side contracts.  It empowers everyone involved in contracting process, increases contract visibility, and enforces compliance to mitigate risk. 
Remove friction in your sales cycle 
From request to amendment through renewal, Conga CLM automates every step of your contract lifecycle.  Give the right teams ownership over contract processes, ensure information is up-to-date, and easily track statuses to quickly identify and resolve bottlenecks.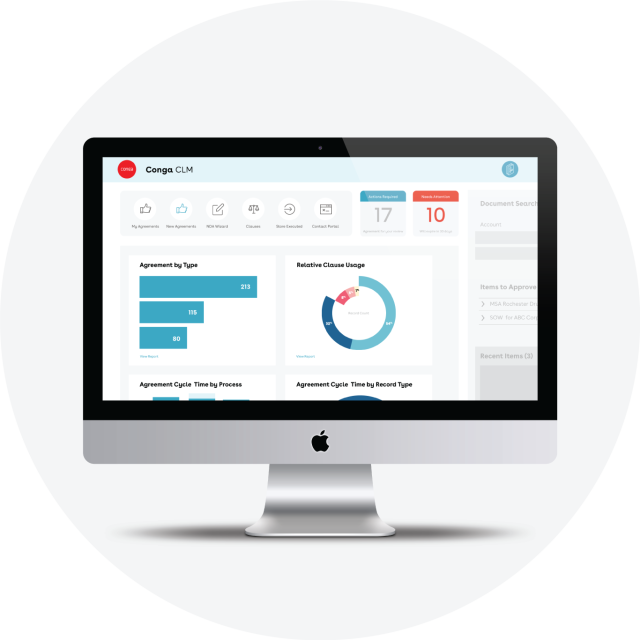 Built for the complex 
Conga CLM handles the most complex processes and was built for enterprise-wide, multi-departmental use. Multiple workflows with multiple reviewers, highly amended contracts with complicated negotiations, and contracts that need input from multiple people in multiple departments are no problem. 
Standardize to mitigate risk 
Keep up-to-date clause libraries and language for consistent, professional looking contracts. Compliance is ensured with standard workflows and required approvals, which all kick off at the click of a button with easy contract generation.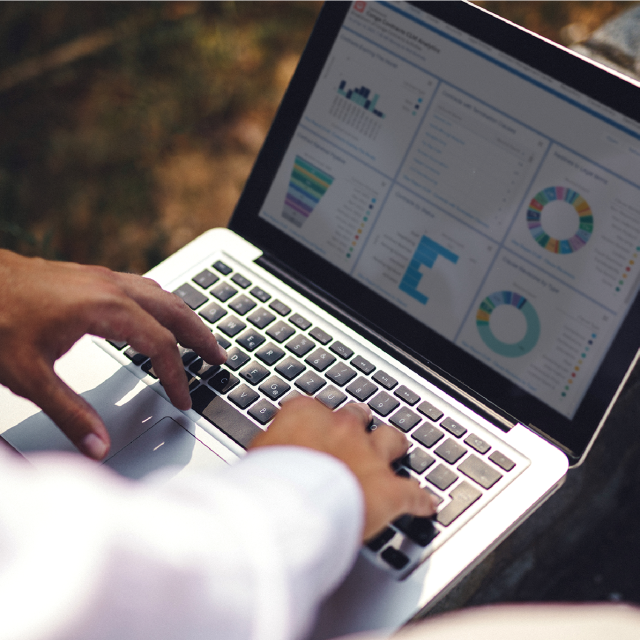 Manage legacy and 3rd party contracts effortlessly 
Use AI and Machine Learning to ingest legacy and 3rd party contracts to uncover new insights.  Track and compare 3rd party contracts, map the data to Salesforce fields for reconciliation, and identify which clauses should be saved in the clause library to manage risk and optimize revenue. 
Powerful features to streamline contract management
Contract creation

Create professional contracts quickly

Central repository

Manage all contracts in a single place

Clause library 

Easily put a contract together

Negotiation tools 

Minimize risk with pre-approved language

Uncover insights 

Bring 3rd party and legacy contracts into Salesforce

Integrations  

Bring in data from your CPQ, ERP, and more

Synchronized data  

Changes are reflected across all agreements

eSignature 

Integrate with leading eSignature tools for easy signing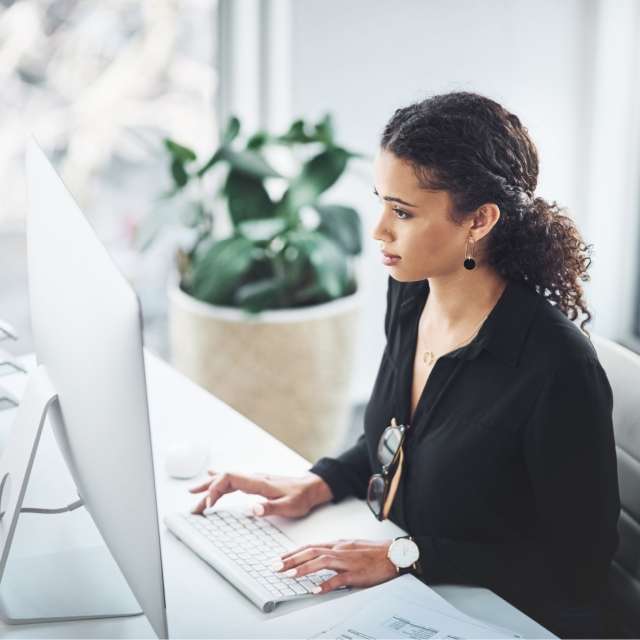 Working with Conga as our only contract management solution, we'll be able to manage fewer templates and create a truly one-stop portal for self-service contracts.
Marie Pilon
Contract and Legal Operations Analyst
Adobe
Dig a little deeper
Ultimate guide to contract management
Ultimate guide to contract management
20 min read
Download now
Conga Contracts Total Economic Impact Report
Conga Contracts Total Economic Impact Report
1 min watch
Watch video
5 considerations for choosing a contract management system
5 considerations for choosing a contract management system
4 min read
Read now
View all
Get a demo
Sometimes, you just need to see the solutions in action. We have a demo for those occasions and we'd like to show it to you.