CLM
Document Generation
Salesforce Optimizations
Blog
Your most common contract problems, solved: 5 contract solutions to implement today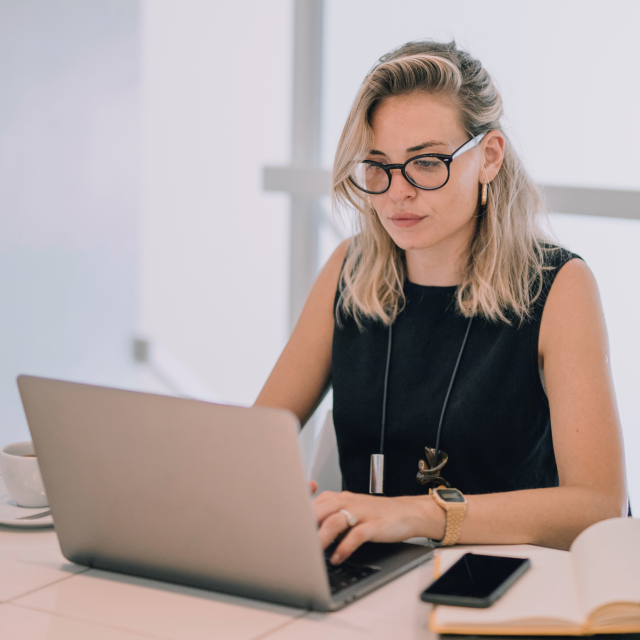 With so many electronic contract management systems on the market, it's hard to find a stand-out option in the competitive landscape. The purpose behind contract lifecycle management is to help ensure that all parties to a contract fully meet their respective obligations, as completely and efficiently as possible. When the process fails to run smoothly or bogs down at some critical point, problems occur that can derail productivity and negatively impact revenue. Here are five of the most common contract problems and how a contract management system can help solve them:
Problem 1: Your templates are constantly changing or getting lost.
When an organization scatters its templates in a number of locations, inconsistency and risk will thrive. Standard templates can quickly deviate, slowing down business processes as teams search for the latest version of a template or try to reinvent them as best they can. Versioning becomes a nightmare as everyone using the templates develops their own process, bypassing the source of truth further deviating from the original document.
The solution: An agile contract management system automatically allows users to build contracts using pre-approved terms and conditions. Standard templates make the contract creation process faster, easier, and more consistent. A central location for templates allows your team to work efficiently and provide consistent branding to your customers. 
Stat callout: 80% less time spent updating documents manually 
Problem 2: You run into inconsistent formats, languages, and terms.
Creating contracts manually is extremely time-consuming, introduces unnecessary risk, and slows down the entire contracting process due to a wide disparity in formats, terms, and languages. The possibility of human error is far too high with an outdated process such as this, making the need for the right tools even more important for your organization's success. 
The solution: Choose a contract management system that can integrate seamlessly with programs your team is already using for document creation, such as Microsoft Word. More robust systems may also allow your team to build contracts using legal's pre-approved terms and conditions automatically, and if standard clauses change, a clause library manages copies for tracking revisions against specific contract instances. Get your team on the same page quickly with a contract management solution built to ensure accuracy. 
Stat callout: 45% increase in contract accuracy 
Problem 3: You can't keep track of the stages of each contract.
When multiple versions of contracts are saved in various locations and shared across email threads as attachments for redlining and approvals, it's easy to quickly lose track of a contract's current stage and version. A centralized contract management platform allows everyone to easily see the status of a contract from the draft, pending approval, approved, and through execution.
The solution: Contract management solutions with a Salesforce integration allow your sales team to track the entire contract process directly within Salesforce. If there is a question about a contract, it is easy to track exactly those "what, when and by whom" issues. You can manage the entire contract lifecycle without leaving the tools you use every day. Securely comment and redline contracts in real-time, shortening contract cycle times and syncing changes across all agreements, regardless of source. 
Stat callout: 360° complete view of the entire contract cycle 
Problem 4: You overlook obligations and major milestones.
If contracts aren't carefully tracked across the entire organization during their complete lifecycle, commitments, compliance requirements, potential discounts, and other targets can easily get overlooked. This significantly impacts your brand, potentially signaling disorganization to your customers and jeopardizing those key relationships. 
The solution: Contract management systems produce customized alerts regarding contract expiries, making organizations aware of upcoming renewals and other milestones. As a result, contracts are never renewed unintentionally, and obligations are never ignored. The right tool allows you to manage complicated, enterprise-wide contract lifecycles while never missing an opportunity to scale your business. 
Stat callout: 75% faster approval times for deals 
Problem 5: Email is slowing your contracting process down significantly.
If your organization is sending drafts of contracts to reviewers manually via email, this is not only slow, but also risky since it's nearly impossible to track its progress: including knowing where a contract is in the process, who it's with, and how long it's been there.
The solution: With a contract management system that integrates with your processes and systems, you can send contracts directly from Salesforce in Microsoft Word format for redlining, then compare versions and verify changes directly in Salesforce to ensure accurate data and a complete contract history. The world's top brands depend on Conga CLM to address the needs of the entire business lifecycle. Our platform will help you streamline tasks through automated document generation, contract lifecycle management, and comprehensive reporting that will propel your business forward.
Stat callout: 42% faster contract processing 
Contract problems are a struggle for every business as technology changes at a rate that's too fast to match. To stay ahead of the competition and to remain competitive, organizations must constantly strive for innovation while maintaining complicated customer relationships. Modernizing your contract management software is a big task, but the payoff is even bigger. Once your contracts are managed effectively and synchronized across your organization, you'll have the opportunity to solve your other pain points that are possible with an end-to-end contract management application in place. Contract management software opens the door to solving document generation issues, quote generation headaches, eSignature woes.  
Conga CLM allows you to save time and close deals faster—while improving compliance and visibility. Optimize both internal and external communication and collaboration, focusing on efficiency, compliance, and strategic insights. Real-time collaboration and tracking are key to mitigating risk and closing business faster during the contract negotiation and execution phase of revenue lifecycle management. Conga CLM is an end-to-end contract lifecycle management solution built to automate complex processes that involve multiple groups. It empowers everyone involved in the process, increases visibility, and enforces compliance. 
About Conga 
Conga crushes complexity in an increasingly complex world. With our Revenue Lifecycle Management solution, we transform each company's unique complexities for order configuration, execution, fulfillment, and contract renewal processes with a unified data model that adapts to ever-changing business requirements and aligns the understanding and efforts of every team. 
Our approach is grounded in the Conga Way, a framework of entrepreneurial spirit and achieving together to champion our 11,000+ customers. We're committed to our customers and to removing complexity in an increasingly complex world. Our solutions quickly adapt to changing business models so you can normalize your revenue management processes. 
Conga has global operations across North America, Europe, and Asia.