Data management optimized 
Conga Grid is a critical component of Conga Revenue Lifecycle Cloud, a set of unified products built on Conga Platform that enable you to crush your unique revenue lifecycle complexities and increase revenue certainty. Conga's open, flexible, and high-performance solution unifies, automates, and standardizes revenue processes across all teams to maximize customer lifetime value.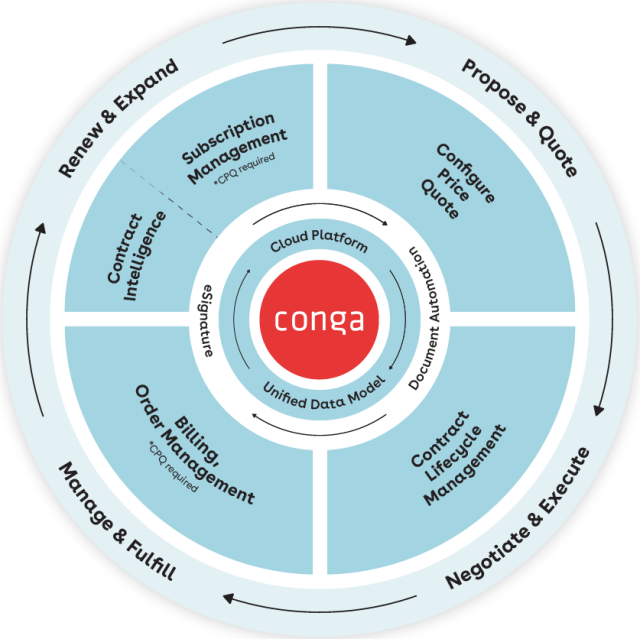 Conga Grid features
Increase productivity 

Do all your work from our grid. Spend less time updating Salesforce and more time on high-value activities.

Data visibility 

Conga Grid empowers you to quickly navigate, visualize, and manage Salesforce data across multiple objects from a single grid.

Easy data updates 

Simplify data management for clean, accurate data using multi-tab grids, Excel-like inline editing, and mass updates.

Live grid 

Receive notifications of field updates from others and get a live view of what teammates are working on at any moment.

Advanced insights 

Gain complete data visibility in a single view for analytics, better sales, and pipeline management.
Easily manage and analyze Salesforce data
Less time spent updating information in Salesforce
Increase in pipeline forecast accuracy
Records that can be updated simultaneously
Average review on Salesforce AppExchange
Clicks saved on updates and automated system responses
Statistics provided by Conga customers
I've utilized Conga to clean up hundreds and hundreds of rows of data within a couple of minutes, as opposed to hiring a data intern to spend days and weeks going through the same process.

April Bellas

Director of Salesforce & Marketing

Diplomatic Language Services

Conga Grid allows us to perform data updates which fire off automated responses that make the system incredibly clever. And that's excellent, that the Clarins teams can just do that with the click of a button. It makes it all look like magic. As well as saving tens of thousands of clicks.

John Backhouse

Salesforce Solutions Architect

Clarins

The best thing about Conga Grid is the time savings and that it's so much easier and more intuitive to get the data that you want.

Jason Weinberger

National Sales Manager

In-Situ
Customer success
End-to-end support on Conga Grid
With support from Conga Services, Conga Community, and our technical team, we're able to support our customers and to solve any Grid questions that come up along the way.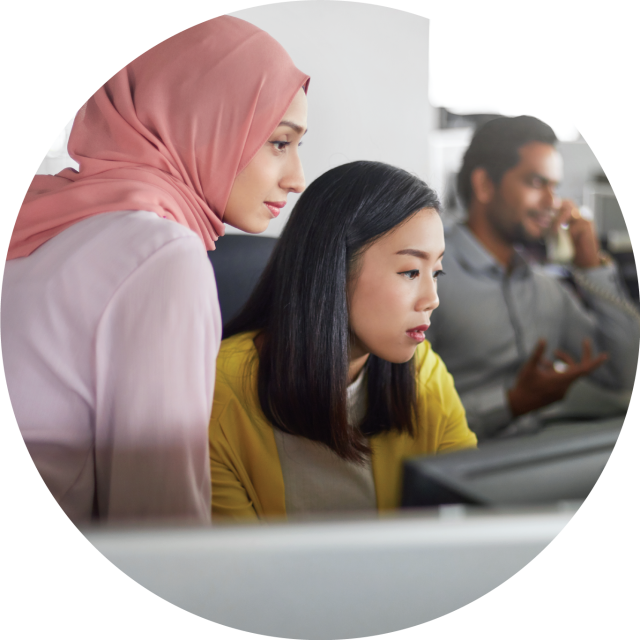 Conga Grid plays well with others.
Conga's products are purpose-built to work together seamlessly, so you can automate and streamline commercial operations end-to-end.