eSignature
Salesforce Optimizations
Blog
How eSignatures can help improve your sales workflow in Salesforce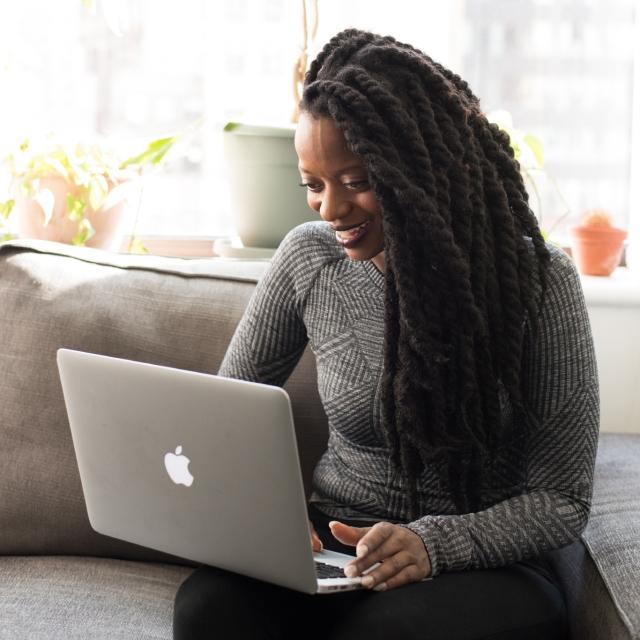 When was the last time you signed a document the old-fashioned way (think, receiving a hard copy of the document, taking out a pen, providing your John Hancock, and mailing back the document)? 
The old way of signing documents is burdensome, which can slow down the sales cycle and negatively impact your customer's experience. Plus, it's nearly impossible to track where your contracts or proposals are in the process, leaving sales teams and customers alike to guess the status of the document. Even if you are already using an eSignature solution, if it doesn't integrate into your other systems and processes, it could mean slower sales cycles and have a negative impact on customers. 
Thankfully, the inefficient pen-to-paper signature process is quickly becoming a thing of the past. With the increasing use of eSignatures, companies are gaining more visibility into the signature process, providing a seamless experience for their customers, and improving the sales workflow, resulting in faster sales cycles. As eSignature solutions become the new norm for collecting signatures, it's important that your digital solutions work together seamlessly to cut down on manual processes and allow for greater visibility.  
How eSignatures improve the sales workflow 
As the speed of business increases and commerce becomes more complex, signatures are more important than ever. Getting documents signed in today's business environment is mission-critical and, if inefficient, could result in delays in the sales cycle or a lost deal.  
With commerce becoming increasingly digital and globalized, there's a need for increased responsiveness. It's becoming more common that parties signing a document are in different geographic locations. Even if parties are in the same locale, in-person signing, and paper signatures are becoming outdated.  
That's where eSignatures come in. This solution is quick, efficient, and secure. Customers today are expecting a quick and easy experience with businesses. Providing a painless way to sign documents is key to creating a seamless customer experience and a necessary step in streamlining the sales process.  
Creating, sending, and receiving digitally signed documents is simple. For example, solutions like Conga Sign help you secure the signatures you need for business-critical agreements with eSignatures that are legally sound and compliant for today's business. Plus, Sign integrates with Salesforce, allowing you to seamlessly move through the sales process and collect data all in one place. Another benefit is you can speed up approvals and reduce the time to "yes" from days to minutes. Sign documents quickly and securely, save money, track where your documents are in the signatures process, and reduce risk—all while creating an easy, efficient experience for your teams and your customers. 
4 benefits of using eSignatures 
There are a lot of benefits to utilizing an eSignature solution. Chief among these is streamlined processes, minimal process delays, authentic and secure digital documents, and seamless integration into your current systems. 
1. Streamline the signature process 
Documents that are finalized and ready for signatures can be easily sent with just a single click. Those documents can be viewed, signed, and sent back in minutes. This drastically cuts down on the time to execute on the contract or document. Another great benefit is eSignature solutions are mobile, allowing both parties to securely review, sign, and return while on the go.  
Conga Sign is built for Salesforce and allows users to seamlessly develop, send, and receive contract and document signatures, automatically, without leaving the platform. This not only makes your process more efficient, but it also helps reduce errors, eliminating the need for rework. Plus, all the data is secured in Salesforce, so all your contact information is automatically updated.  
2. Speed up approval time 
Say goodbye to contract delays with eSignatures. Getting customers to sign on the dotted line the traditional pen-to-paper way has notoriously resulted in delays in the sales cycle. Customers get busy and contracts or documents get pushed to the side. With eSignatures, it only takes customers minutes to review, sign on the dotted line, and send back, allowing you to execute on the contract sooner. There are a lot of benefits to this, including helping speed up your time to revenue.  
3. Authenticate and secure digital documents 
With eSignature tools, users are often concerned with ensuring that the right person receives and signs the document, securely. Sending and receiving sensitive information securely requires robust security protection to keep both parties sensitive data safe. When considering eSignature solutions, it's important that any solution meets industry-recognized standards for security and authentication, so your business and customers can rest easy knowing the data is safe.  
Conga's audit trail and secured PDFs allow you to demonstrate signature authenticity every time and validate any document, no matter when it was signed. 
4. Seamless integration into your CRM 
For eSignature tools to truly make you and your customers' lives easier, it must integrate into your current systems. When your eSignature tool doesn't integrate into your current CRM, data, documents, and updates will have to be entered manually. Manual data entry can result in errors or even delays in the sales workflow.

Conga Sign seamlessly integrates into Salesforce, allowing all activities during the signature process to be tracked, collected, and stored in one easy-to-locate place with just a click of a button. Not only does this cut back on manual data entry or contact field updates, but it allows others in the organization, like legal or accounting teams, to see and track the status of the contract or documents.  
Natterbox nixed a multi-platform process to move to one seamless solution in Salesforce 
Natterbox is a UK-based telecommunications company that provides end-to-end telephony services, embedded and managed through Salesforce. They offer a solution to one of the world's most frustrating situations: the phone purgatory a customer finds themselves in when they're boomeranged between an automated line to the wrong department or to a representative who doesn't have their full information. Pioneered by a Salesforce Independent Software Vendor, Natterbox helps its users get the most out of Salesforce. 
One of the challenges Natterbox was facing was their document processes were disjointed and they found themselves managing multiple systems to create proposals and quotes, send to prospects, and obtain eSignatures.  
Conga helped Natterbox improve their process with integrated solutions 
Natterbox implemented Conga Composer and Conga Sign to help them streamline their process and move their proposal and signature activities into one solution that integrates with their CRM, Salesforce. Now, Natterbox's detailed sales orders and quotes are sent straight from Salesforce into their branded templates with Composer and then off to the customer for an eSignature with Sign. This entire multi-step process is invisible to Natterbox's customers, so the only thing they need to think about is buying. 
Improve your sales workflow and close deals faster with Conga Sign 
With a smart and automated eSignature solution, your business will be able to improve your sales workflow by securing the signatures you need, faster, on any device, at any time, from anywhere. Not only will you be able to reduce delays and obtain signatures in minutes instead of days, but you can also authenticate signatures, secure sensitive information, and track status updates with a secure audit trail.  
Conga Sign is the ultimate eSignature solution for Salesforce users  
Conga Sign is built for Salesforce, allowing you to automatically track and update your records.  
Secure the signatures you need for your business on any device. 
Setting up and implementing Conga Sign is simple, taking less than 15 minutes.  
Sign seamlessly integrates with other products in the Conga Suite. 
Learn how you can improve your sales workflow in Salesforce with a modern, easy-to-use eSignature solution.