Salesforce contracts: A complete guide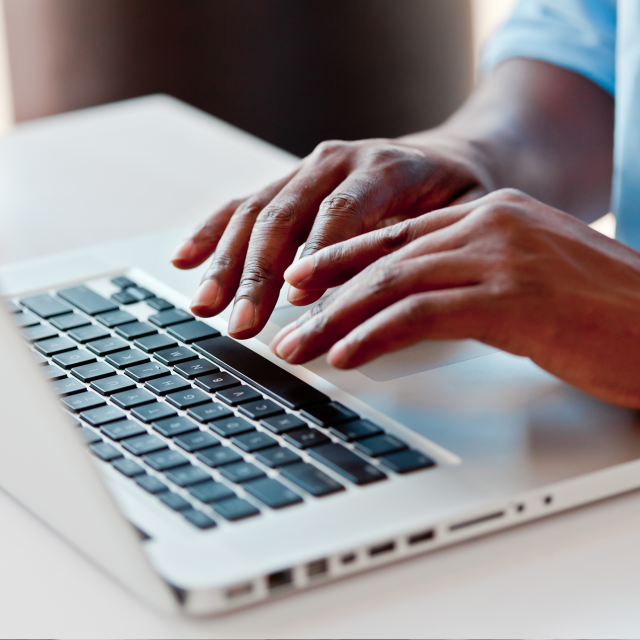 Contracts are the foundation of any business transaction, but contracting processes are complicated. They require quick execution of countless tasks, efficient collaboration across multiple teams, and shared access to data that's often housed in many different systems.  
Automation is the key to addressing these challenges. A robust contract management solution—like Conga CLM—lets you streamline contract processes to accelerate the sales cycle, mitigate risk, and close more deals.  
Contract lifecycle management (CLM) software becomes even more powerful when it's connected to your Salesforce CRM—the primary source of critical contract data. While Salesforce doesn't include native contract management functionality, CLM providers like Conga offer seamless integrations with Salesforce. Integrating your CLM and CRM lets you generate contracts and manage the entire contract process without leaving Salesforce—where your sales reps already spend much of their time.  
What are Salesforce contracts? 
The term Salesforce contract is simply shorthand for a contract that is created and managed directly in the Salesforce CRM platform. Salesforce contracts eliminate the friction of manual contract management by capturing the entire contract management process within the familiar Salesforce interface. 
What are the benefits of Salesforce contracts? 
There's a lot of value wrapped up in your contracts. Automating contract processes through your Salesforce CRM can improve sales efficiency and deliver a better experience for your customers, sales reps, and legal teams.  
Here are a few of the top benefits offered by Salesforce contracts:  
Error-free documents. Salesforce contracts reduce the potential for human error by automating contract creation. Contract templates, standardized language, and pre-approved clauses help to ensure accuracy and consistency. 
Easier collaboration. Salesforce contracts are accessible anytime, from anywhere, through any device—so sales and legal teams can collaborate, comment, and redline documents in real time, no matter where they're located.  
Self-serve contract creation. Creating contracts manually is a huge drain on legal resources. With Salesforce contracts, sales reps can generate contracts on demand using a library of pre-approved clauses, standard terms and conditions, and other common language. 
Greater visibility. Tracking contract status is easy with Salesforce contracts. You'll always have a 360-degree view of contract activity including negotiations, emails, related documents, and more. 
Improved security. Salesforce contracts are encrypted and stored in a secure document repository—and eSignature functionality protects against forgery. 
Faster sales cycle. Salesforce contracts let you eliminate manual processes, streamline contract approvals, and reduce time to close.  
Creating Salesforce contracts 
It's easy to generate consistent, professional Salesforce contracts using Conga Contracts for Salesforce—our purpose-built CLM solution for Salesforce users. This powerful, flexible tool lets you streamline contract creation to increase sales efficiency and close deals faster.  
Customizable templates let sales reps generate contracts within the Salesforce interface using any of your Salesforce data—with just a few clicks. 
A curated clause library empowers sales reps to create standard contracts without getting the legal team involved. 
Flexible options for pre-approved language include standard, alternative, and bundled clauses. 
Automated workflows ensure the right process is followed every time, and configurable notifications alert stakeholders when action is needed. 
For more information about generating Salesforce contracts, check out this demo video. You'll get a real-life look at how Conga customers create, negotiate, and execute Salesforce contracts.  
Managing Salesforce contracts 
Conga Contracts for Salesforce is also the perfect tool for managing Salesforce contracts, because it lets you take control of contract negotiation and execution. Our robust CLM solution integrates seamlessly with Salesforce to streamline every step in the contract lifecycle. 
Automatically route tasks to the appropriate parties and track their progress using automated workflows. 
Collaborate and negotiate in real time using familiar tools like email, Slack, and Salesforce Chatter. 
Compare contract versions, track redlines, and reconcile changes back to the agreement record, ensuring end-to-end accuracy. 
Configure the approval process to meet your needs, including multi-step approval, conditional approval, multiple approvers, and more. 
Get granular insights into contract renewals, expirations, status changes, cycle times, and other critical data points. 
For more information about managing Salesforce contracts, watch this demo video. You'll see how one company streamlines contract management, boosts efficiency, and reclaims valuable time with Salesforce contracts. 
Solve common challenges with Salesforce contracts 
We've said it before: contracting processes are complex, but getting them right is critical. Even the smallest issue can lead to lost deals—whether it's an error in the contract document or a delay in the approval process.  
Salesforce contracts help to overcome common contracting problems by reducing the potential for human error and streamlining the end-to-end contract management process. 
Following are some of the top contracting challenges—and how you can solve them with Salesforce contracts: 
Inefficient collaboration: With Salesforce contracts, any approved user can comment and redline an agreement from anywhere, on any device. Changes are reflected in real time, and version control ensures only the most current document is active. 
Outdated contract language: Pre-approved templates empower sales reps to generate compliant contracts with just a few clicks. A centralized clause library keeps approved clauses, terms and conditions, and other standard language in one accessible location. 
Approval delays: Automated workflows keep contracts moving forward efficiently. Self-serve contract creation frees up legal resources and reduces approval bottlenecks. 
Disjointed customer experience: Seamless integration between your CRM and contract process ensures a cohesive experience at every touchpoint. 
Lack of security: Secure eSignature capture protects against forgery. All contracts and related documents (including prior versions and approval histories) are stored in a secure repository. 
Streamline Salesforce contracts with Conga 
To learn more, watch the hands-on Conga Learning Center training exercise included with this blog post. You'll be guided through the basic functionality of Conga Contracts for Salesforce, including:  
Generating Salesforce contract documents 
Negotiating and revising contract terms 
Creating and approving change requests 
Signing and finalizing agreements 
Using reporting and analytics to get instant contract insights 
And more!