Streamline contract management
Conga Contracts is a critical component of Conga Revenue Lifecycle Cloud, a set of unified products built on Conga Platform that enable you to crush your unique revenue lifecycle complexities and increase revenue certainty. Conga's open, flexible, and high-performance solution unifies, automates, and standardizes revenue processes across all teams to maximize customer lifetime value.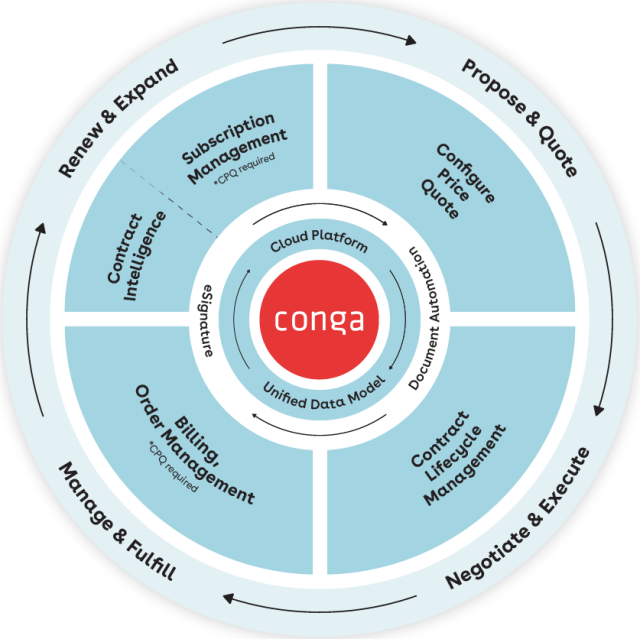 Conga Contracts features 
Contract creation and alerts 

Leverage existing company metadata to create a new contract profile and create and deliver notifications for each step in the review process.

Smart central repository 

Store, locate, and search all contracts, including third-party contracts brought in and using AI to automatically extract contract data.

Negotiation portal 

Collaborate in a secure workspace with access for buyers and sellers to invite negotiation participants to share information and documents.

Reporting and analytics 

Enable standard and ad hoc reports on contract statuses and timelines, as well as advanced data visualization for deep data analysis and presentation.

Scorecard 

Custom quantifiable scorecards for your companies, contracts, and projects.
Conga Contracts solves common pain points
Improvement in contract accuracy
Reduction in amendments after signature
Improvement in compliance
Increase in contract volume
Dollars recovered in missed billing
Statistics provided by Conga customers
The reporting functionality has been a godsend. The health board is required by the New Zealand Official Information Act to provide information on every single contract, service, or other document we hold. Rather than a lengthy physical search, this is now a mere press of the button.

Brian Gubb

Senior Manager Performance and Contracts

Taranaki District Health Board

With Conga Contracts, we can set date triggers that automatically generate and distribute reports to my field team about upcoming expiring contracts and background information so they can make sure the customer is satisfied and ready to renew.

Nancy Thornsbury

Executive Director

Preferred Hotels
Customer success
End-to-end support on Conga Contracts
With support from Conga Services, Conga Community, and our technical team, we're able to support our customers and to solve any Contracts questions that come up along the way.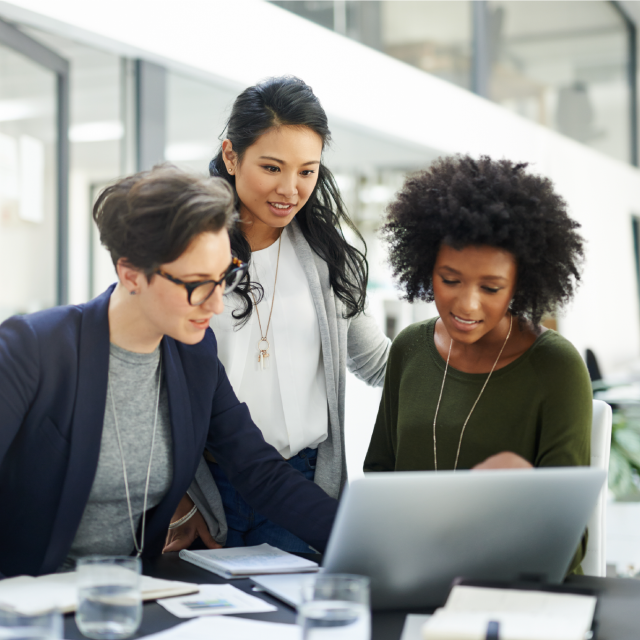 Conga Contracts plays well with others.
Conga's products are purpose-built to work together seamlessly, so you can automate and streamline commercial operations end-to-end.