How to properly manage your contractual obligation to gain a strategic advantage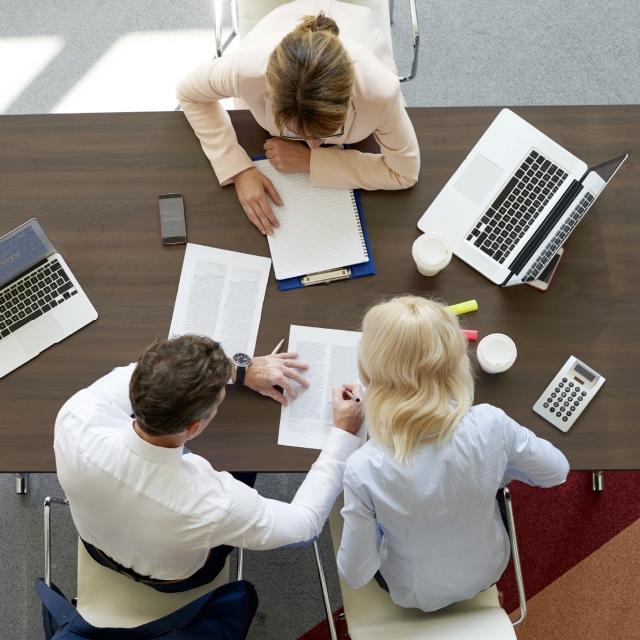 Contracts play a crucial role in legally binding the agreement between two or more parties, including specific items each party can and cannot do. An average contract consists of terms, critical dates, currencies, legal clauses, conditions and obligations - obligations that either you want a supplier or vendor to comply to, or obligations that you must commit to from a customer or other third party.
A contractual obligation can be outside of party-to-party compliance and could be governed by federal laws, imposed by city, state or government sources. It might also mean that a contractual obligation for one party could be a right of another party. For example, in a case involving compensations, one party is obliged to pay the compensation whereas the other party could have a right to receiving it. Obligations are stated requirements; bound commitments in form of regulatory, contractual and board directives.
Why you may be handling your contractual obligations the wrong way
In many organizations, contractual obligations are still being managed in a rudimentary way such as spreadsheets, word docs, emails, in-house legacy repositories and so on. This limits the capabilities of contract management tools where key milestones on a contract are held in a spreadsheet or word document for control and tracking purposes. This problem only amplifies as the volume of contracts rises and as a company gets put under pressure to grow revenue and profitability with the increased competition and demanding customers.
The current methodology of managing contractual obligations lack the proper mechanism to track, trace and report commitments and could place the project on high risk, leading to contract non-compliance and resulting in disputes, terminations, penalties, and disputes. It limits the managers or obligation owners to react proactively rather than reactively to a contract event as it occurs, forcing them to take decisions in haste.
The obligations are met by implementing certain business processes that align with particular policies so that it can be enforced in a repeatable and auditable way. Contractual obligations translate into organization cost, so there needs to be a way for executives to measure these costs and efficiencies that are associated with their policy and process decisions. There needs to be a way for executives to determine how much it costs to meet an obligation. Or vice versa; if the obligation were no longer required, what the financial impact would be to the organization.
Introducing the obligation management model
In order to effectively understand the impact of terms and conditions at an organizational level and how it synchronizes with contract management, we need to understand the obligation management model. Broadly, it suggests a top down flow and how an obligation can be effectively managed.
Putting the contractual obligation on top of the stack helps us understand the cost of implementing these conditions and its associated risks.
Be proactive with managing contractual obligations
A legal expert or a contract manager can identify the contractual obligation, but in most cases the responsibility for ensuring that the contract abides by the listed terms and conditions falls on the obligation stakeholder.
Effective contract management systems should provide greater visibility and control where contract obligations can be tracked and adhered, beyond just managing contractual documents and milestones.
An obligation can be tracked or managed by understanding its various attributions such as:
Type of obligation
Clear description
Due dates
Importance
Legal View
Completion Criteria
Percentage Achieved
Associated Approvals
Each aspect of the obligation must support following:
Document
Assign
Track
Report
Organizations can greatly benefit from a central electronic repository for contract documents and a central database for contract data to streamline and control their contracting processes more effectively. With the use of software solutions, companies can utilize their contract data as intelligence for reporting and tracking purposes.
Contract management software that is built within your CRM, such as Salesforce, enables you the ability create Salesforce tasks based on contracts which are then assigned to relevant business stakeholders based on defined criteria. These stakeholders have the responsibility for ensuring that the specific obligation task has been adhered to or complied with. The obligations have a set of defined milestones, which help track the progress. The tasks provide the stakeholders with necessary and timely user alerts and email notifications regarding various possible actions that can be performed for an obligation. It also provides the senior management and executives with relevant reporting at various organization levels for obligation traceability.
Additionally, other features of contract management like contract authoring, renewals management, legal clause libraries, workflows, redlining capabilities and much more, provide an in-depth capability to handle complex obligation management scenarios across different industry verticals.