An Excel solution for Salesforce 
Conga X-Author for Excel is a critical component of Conga Revenue Lifecycle Cloud, a set of unified products built on Conga Platform that enable you to crush your unique revenue lifecycle complexities and increase revenue certainty. Conga's open, flexible, and high-performance solution unifies, automates, and standardizes revenue processes across all teams to maximize customer lifetime value.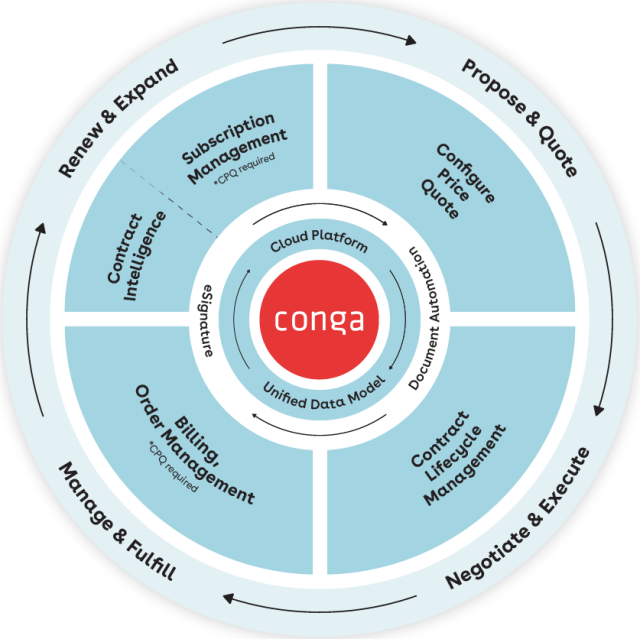 Conga X-Author for Excel Features 
One-click control

Manage unlimited objects in any layout, any workbook, and across worksheets.

Data migration

Create, read, update, and delete an unlimited number of objects simultaneously.

Ease of use

Compare data across organizations and instances in a single workbook.

Complex reporting 

Leverage standard Excel reporting and analytics functionality.

Offline functionality 

Work offline and easily sync changes when reconnected.
Real outcomes from Conga X-Author customers
Faster business process cycle time
Increase in Salesforce user adoption
Statistics provided by Conga customers
Once we saw what Conga's X-Author for Excel was capable of, we knew it was a perfect fit for us. Now we use Excel as a calculation engine and the data is automatically imported into our CRM.

Aaron Biggs

Global Sales Operations Lead

Motorola Mobility

Time and accuracy are critical to us, as even small errors in the design process can snowball into larger and irreversible errors down the line. With X-Author for Excel, our business users can use their existing complex spreadsheets to update our CRM directly, increasing our accuracy and eliminating all the manual work we had to do.

John Tessandori

Process Engineer

World Water Works
Customer success
End-to-end support on Conga X-Author for Excel
With support from Conga Services, Conga Community, and our technical team, we're able to support our customers and to solve any X-Author for Excel questions that come up along the way.