Crushing contract complexities 
Whether you have hundreds, thousands, or millions of constituents to serve, you also have a staff that's only a fraction of that number, meaning increased efficiency is a difference-maker. Automating processes and managing documents and contracts with Conga enables your staff to do more with less—and increase customer and citizen satisfaction. 
Document management for federal and state agencies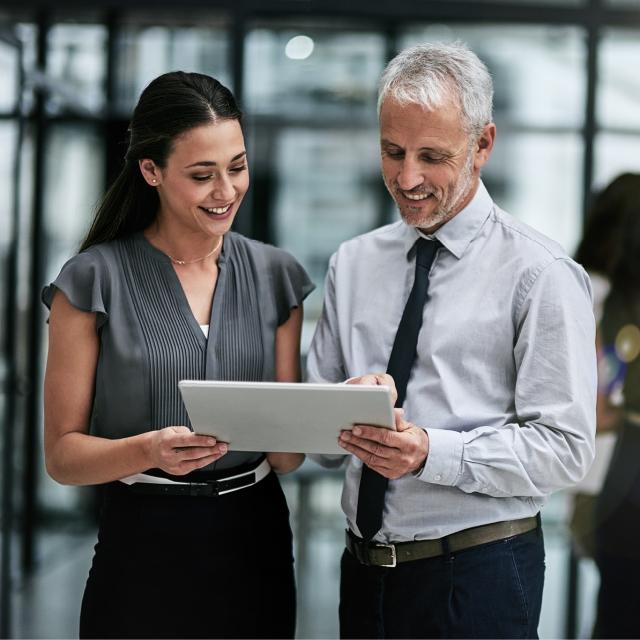 Improve customer satisfaction
Contract visibility
Avoid surprises by managing all contracts in a single place with a full view of the entire contract cycle, including versions, negotiations, approval history, and metrics.
Reporting and analytics 
Enable standard and ad hoc reports on contract statuses and timelines, as well as advanced data visualizations and analysis to move projects forward on time and on budget.
Scalable solutions 
Departments and agencies across federal and state/local governments utilize Conga solutions to provide better outcome predictability and a better constituent experience
Managing contract management pain points 
Reliable electronic files
Streamline documents 

Automate the document creation process using templates, rules, and data—for any use case with multiple template formats.  

Sign confidently

Embed eSignature into your business-critical applications and experiences, save money, and ensure compliance—all while creating an easy and efficient user experience.

Ensure compliance 

Empower everyone involved in the contracting process by increasing contract visibility and enforcing compliance to limit legal exposure.
Improved efficiency is something that every federal agency or state and local government should look to achieve. We partner with leaders like Conga to help deliver trusted and proven solutions."

Bethany Blackwell

Vice President

Carahsoft

Event alerts are especially critical for our operations. Conga Contracts allows us to keep our records, timelines, and vendor evaluations accurate and current.

Michele Sims

CPPO, CPPB Senior Procurement Specialist

Polk County, Florida
Partnerships matter
We know that trust matters when you are working with software providers. That's why we partner with the leaders in cloud, platform and integration. You're not just getting a solution – you're getting a relationship that you never have to worry about, because we meet you where you are. 
Get a demo
Sometimes, you just need to see solutions in action. We have a demo for those occasions, and we'd like to show it to you.