How digital documents can help you navigate working from home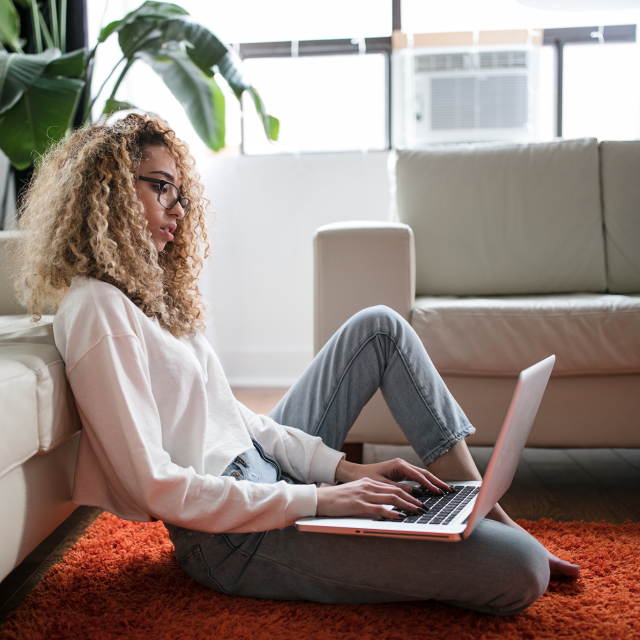 As we all navigate the rapidly evolving COVID-19 pandemic, we are faced with new challenges in our personal and professional lives. We're looking for ways to find balance and keep business moving. At Conga, we create solutions for Agents of Change, like you. We foster collaboration and seek to create an environment that knows no boundaries, always pushing forward to develop the solutions that will transform the way the world works—no matter where you're working from. 
Agents of Change can't afford to let business stop. We're all challenged right now by things like travel restrictions, event cancellations, a shift to remote work, and other business disruptions. In this uncharted territory, you've been tasked with adjusting to these challenges while also still expected to find new ways to close business, design new business processes, and execute contracts faster. 
Thankfully, we also live in a time where technology is removing the barriers to working remotely. And while taking on Digital Transformation can seem like a heavy lift right now, the truth is it can make things easier to get done while creating cost savings. We're here to help with that process.
Streamline remote business with workflow automation
Let's start with the different processes that are likely now disrupted in this "new normal." When you're used to working in an office with your team, able to lean over the next cubicle or walk across the hall to collaborate and get answers, the switch to a work-from-home situation can be a shock to the system—and your processes. 
Most of us are working from home for the immediate future. And while we have a lot more than just work on our minds, we need a way to focus on more important things than worrying process handoffs and monitoring progress of key workflows.
While automation is becoming more important now that we're facing new challenges with remote teams, 86 percent of companies have already standardized and automated document processes throughout their organizations, or are in the process of doing so. They're finding that through automation, they're able to cut out a lot of the repetitive, laborious steps that are traditionally done by hand (and in person). Eliminating this kind of work not only makes remote work easier, but also gives employees of all levels the ability to focus on more strategic goals.
Automation solutions will give you the ability to free your processes from the physical office by capturing all of your workflows, from simple to complex, in the software, then by letting it take care of the handoffs and tracking who is supposed to do what, when. See how you can reach maximum efficiency—no matter where you're working from. 
Connect with your customers at the right time—for them
Connecting with prospective customers is especially challenging in the current business landscape, so it's imperative to make every interaction as meaningful as possible. As we all navigate through the unknown, the last thing we want to do is bombard someone with general, cookie-cutter messages when they likely have a myriad of other issues on their mind.
But as Agents of Change, we must find creative, appropriate solutions to keep business moving. With an engaging document solution, your remote teams can build and send personalized documents that can be tailored to each recipient to ensure they receive the message they need most, at the right time. In times where much is unknown, you'll want to ensure your messages are error-free and accurate, with information pulled directly from your system of record. With advanced tracking capabilities, you and your team can receive notifications telling you when each document has been viewed, and by whom. With this knowledge, you'll know the most opportune and appropriate times to reach out to discuss the documents you know your prospect just viewed.
As for the documents themselves, you'll have the ability to add specific messaging, if needed, to any template to address the current state of your business and how you're prepared to help and support in challenging times. These messages, once added to your templates, will automatically populate in the new documents your team is creating. The same feature can offer the peace of mind that your teams will also always be sending documents with the most up-to-date branding and information, no matter where they're working from.
Keep business moving by negotiating, executing, and managing contracts remotely
In the current environment, those who typically negotiate, sign, and execute contracts in person are finding it increasingly difficult to carry on with their business. Even in the best of times, managing complex contracting processes, tracking negotiations and obligations, not to mention renewals, is difficult. Contracting processes always pose some element of risk, but without a comprehensive system in place to help you manage that process, handling contracts remotely is next to impossible.
Your teams need a way to simplify compliance, make contract creation easy, and manage the entire lifecycle all from a remote setting. There are actionable ways to solve this current conundrum—and you can implement them all right from your couch. With the right contract lifecycle management (CLM) solution, you can do all of this and more, including bundling commonly used clauses together, helping to speed up contract creation and ensure corresponding clauses are always included in the contracts your teams are creating and sending. 
From there, you can negotiate contracts without having to leave home, and capture a record of all negotiations and redlines automatically in your system of record. Once contracts have been fully negotiated and are ready for signature, there's no need to rely on signing in person or mailing paper documents out via snail mail and then waiting for them to come back the same way. 
There's more than just a "remote work" benefit here, too. All of these contract management processes can be done much more efficiently and effectively with the help of CLM technology—and with major cost savings, as well. In a commissioned Total Economic Impact study of Conga Contracts, Forrester Consulting found that Contracts decreased the contract lifecycle from an average of two weeks—from creation to closing—to just three days. The ability to grow the number of contracts created annually with fewer worked hours amounts to the massive savings. One million dollars of savings over a three-year period, in fact, according to the study. 
Contracts and legalese can get pretty complicated, but the software you use to manage them doesn't have to be. Learn more in our short overview video.
Skip the wet signature with eSign
Despite the advancement of Digital Transformation, 36 percent of companies are still signing with ink. So how are these companies closing deals in a time when we're isolating and keeping a safe distance from others?
Electronic signature can completely eliminate the need to meet face-to-face in order to sign important documents like contracts, while providing numerous additional benefits at the same time. While in-person contact is the most prominent challenge we're encountering today, let's face it—waiting to cross the signature hurdle is the oldest sales stumbling block in the book.
Wet signatures present risks at any time, not just during a pandemic. Printing, mailing, and storing hard copies of signed documents costs organizations time, money, and can even present compliance risks, as well. eSignature solutions allow you to get the signatures you need without ever leaving your home office! Once sent, you'll have the ability to view the status of all eSignature activities, including when recipients view and sign documents. It's easy to spot delays and to understand where your agreement stands. 
All signing activity is automatically tracked and updated to create an audit trail of legally valid eSignatures, so you'll be able to keep the record straight. Plus, you can store all signed documents for easy access, auditing, and peace of mind for your legal teams. Speaking of legal, electronic signatures are legally binding. We're guessing you won't always have access to a notary public while working from home, and with eSignature you won't need one. Sign makes it easy to embed legal signatures into each and every document.
Most of us who have switched to remote work have been out of the office for at least a week, now—that's a long time to go without signing any deals. Here's where this solution really comes to the rescue: implementation can happen in as little as five minutes. You'll be up and running in no time, and back to closing deals. Learn how to make the switch to an effortless signing experience.
Continue driving change—from home
We're ready to be your partner through this, no matter where you're working or what that work might look like today. We're dedicated to providing the tools and technology that will enable you to continue driving change to improve your processes. Get in touch to find out more about how we're prepared to help you keep business moving.