The best CLM software: how high tech companies benefit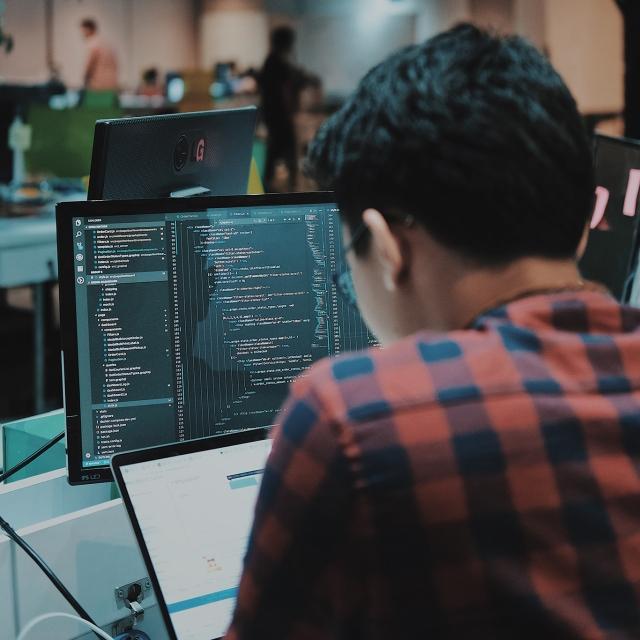 The high tech landscape is growing every day as organizations work to solve today's problems with new tech. This is great for consumers, who get the benefit of the tech. But many internal processes lag behind the times. 
The customer experience starts with the first interaction and continues through every subsequent interaction. This means for organizations in the high tech industry, being competitive has to start from within, and that owning the customer experience requires a game plan for each step of interaction. But where should your transformation begin?
Since most interactions involve some sort of business document, especially in the contracting process, an easy starting place is in automating your documents. Choose a solution that will automate your core business documents, streamline your work, and provide a consistent brand experience. 
Contract lifecycle management (CLM) is an area where the right automation software can provide numerous benefits to those in the high tech industry. By selecting the best CLM software, an organization can improve employee morale, customer relations, data analysis, and security on top of making an impact to the bottom line. Here's how. 
Happier employees are more productive employees
Outdated processes and procedures can hold a company back, especially when it comes to knowing how to scale up intelligently. 
Many companies in the high tech industry see high turnover from employees seeking higher pay, greater freedom, or more interesting work, not to mention high-stress jobs that entail more and more work without compensation. As your company grows, ensuring that contract management professionals don't get buried in spreadsheets and unending procedures is paramount. Automating workflows can help alleviate stress around deadlines, responsibilities, and rules and regulations. 
With CLM software that connects directly to your Salesforce CRM, employees can create contracts easily, automatically filling fields with updated information at the click of a button, while avoiding manual errors and compliance pitfalls through automation. Employees benefit from not having to think about schedules or deadlines, how they'll collaborate, or doing research into aspects of the contracting experience. A good CLM software will automate much of the work; the best CLM software will make the job stress-free for employees, allowing them the freedom to engage in more creative tasks. 
Provide a better experience through better presentation
As a member of the high tech industry, your customers expect you to be, well, high tech. Presenting them with paper contracts or static PDFs makes you look like you're living in the past. You may as well just fax the paperwork over to them. You need to keep customers engaged throughout the contract management process, tracking the entire procedure from creation to delivery and through renewals. Collaboration needs to be as easy for your customers as creation is for your employees. Spreadsheets and manual processes can lead to disorganization with spreadsheets, which can leave customers with the feeling that your high tech company may not be as high tech as they thought it was. 
With a good CLM software, your customers will be pleased by the ease of negotiations, redlining, and signing during the contract experience; with the best CLM software, they'll also be impressed (or at the very least, not distressed) by your level of organization when renewals come around.
Spot unnecessary risk in your contracting processes
One of the biggest problems with using spreadsheets or manual processes to handle your CLM is that you can't get a bigger picture of contract operations or determine which direction to go with them. Even if you do have the data at your fingertips, you have to spend valuable time and resources crunching it to find any meaningful insights. Not being able to see the whole picture means not being able to fix problems or leverage opportunities, which means you could be limiting growth. 
With a good CLM, you have access to all that data in a single system; with the best CLM software, you also get actionable insights that allow you to pivot, fix, or double down on an issue with confidence.
Avoid the bad PR of security and compliance breaches
Every organization in the high tech industry should be on high alert regarding their data security policies and procedures. If they're not, they're setting themselves up for a public relations nightmare. Customers are wary of data breaches, and even a company that's never had a problem can get into trouble if they aren't prepared to answer how they're taking care of customer data. And there's a lot of customer data involved in the contract management process. Manual procedures and spreadsheets can't ever truly be secured, leaving your company at risk. 
Furthermore, with a spreadsheet or other format, it can be easy to skirt or overlook business laws or internal regulations. A good CLM will have measures in place to ensure procedural compliance; the best CLM will let you monitor risk and also give you high level security to ensure your customers' confidential data never ends up in the wrong place or the wrong hands. 
There are hundreds of CLM software solutions on the market that can solve some of your problems. It's important to dig into what you really need: a good or a great solution. Look for a solution that will move as fast as you do, and one that will be ready to help you scale and grow.