Announcing Conga Certification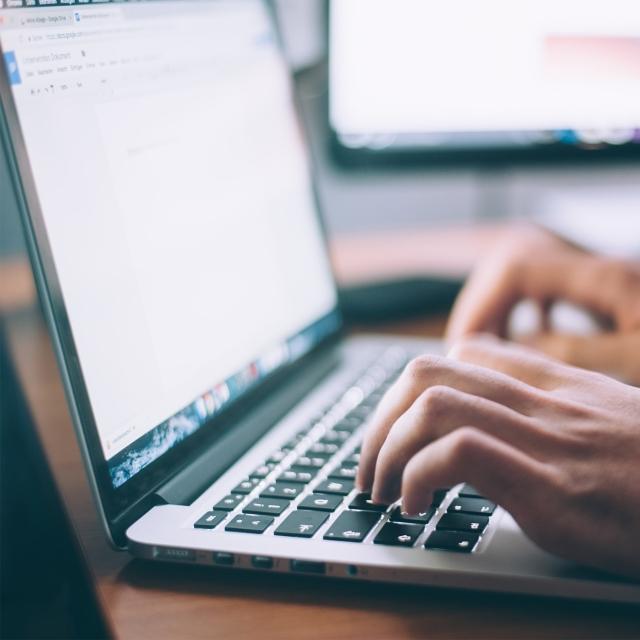 We're happy to announce the launch of Conga's new Administrator Certification Program. Through our curriculum offered online and onsite at many of our events (like Conga Connect!), you can prepare to become a certified Conga Administrator. Our certifications ensure an optimal implementation and support of your Conga solution, and will make you a Conga Expert among your peers. Find out more about our product certification program here.
We recently sat down with Jon Mills, a specialist at Penrod (an implementation partner), to talk about his experience becoming a Composer Certified Consultant.
1. How did you first hear about Conga, and how long have you been working with Conga products?
I first became aware of Conga about a year ago, when I was working for a large homeless organization in London that had an advanced Salesforce instance, but we still were treading the line between paper-based processes and automation. I was a business analyst, and I was looking for ways to leverage software that could help us, when I came across Conga. We didn't end up using Conga's solutions, but I remember thinking to myself, "I'd love to use that someday." Six months ago, I joined Penrod as a specialist, and when I had the opportunity to work on a project that involved Conga, I said, "Sign me up."
2. How are you using Conga's products? Is there a problem you were looking to solve with Conga?
We had a client that generated a lot of quotes, and they needed capabilities that were beyond what was on offer from the CPQ suite they were using. It ended up being quite a complicated long quote for them. The final document would be anywhere from three pages to as much as 250 pages long, and included 50 or 60 sections that were dynamically displayed. It was like a dynamic brochure, based on selections made in the quoting process. Conga ticked all the boxes for us. Once we'd built out that template for the customer, it was extremely helpful for them. It gave the customer a great deal of flexibility, and they're thrilled with it.
While trying to figure out how to create a solution with Composer, I thought I'd better go really learn how to use Composer. I went on Conga University, which was wonderful. It's a really good way to learn as you go and understand the applications better. At the end of that learning process, I had the opportunity to get certified as a Composer Adminstrator. I thought, you know what? Go for it! And I got certified.
3. What does being Conga Certified mean to you personally and professionally?
At Penrod, we have a lot of projects going on across the organization, and now I'm one of the few people there who can jump in and help people out. The Conga training is quite broad. Even though I was working on a Composer implementation, when you go through the certification process, you learn a whole load of things and discover different opportunities for using Conga's solutions. I'm really looking forward to getting involved and seeing how else we can use Conga's solutions to help people.
4. How has being Conga Certified helped you in your job? What things are you able to do now that you are certified?
With Conga, it's another certification to put in the box, but it's also a great tool. I'd love to be involved in expanding our company's usage of Conga solutions. The way things are constructed in my current position, at Penrod, we have Salesforce leads, Salesforce specialists, and project managers. We work with so many clients, that it requires far too broad of a range of experience for one team member to do it all. So, the certification is really an opportunity for me to stand out within the team, and say, you know what, this is going to be something I can specialize in, that I can be an expert in, and bring extra value to my team that way.
5. What do you think the reasons are to go through the certification process?
Certification gives you the ability to be in control of the tool you've got, to expand what you can do as an end user. Even where an implementation partner is involved, certification can help companies build on the solutions that have been designed for them. New use cases will come up all the time, now that you've got this tool. Certification opens your eyes up to other possibilities, and you can say that it can also be great to use it for this, and for this, as you look around your organization.
6. What other certifications do you hold, and why do certifications matter?
I'm a certified Salesforce Administrator, an Advanced Salesforce Administrator, and a Salesforce Sales Cloud Administrator. Certifications matter for me, because they show I can do my job. They matter for the company because they demonstrate they are investing in their employees who earn the certifications. For you as the employee, it gives you skills you can take on to any future position you move to in your career. Conga now offers certifications in all of our major products.
Enroll online today and become your own Conga expert!