The '31 flavors' of CPQ: 5 considerations when choosing a modern CPQ tool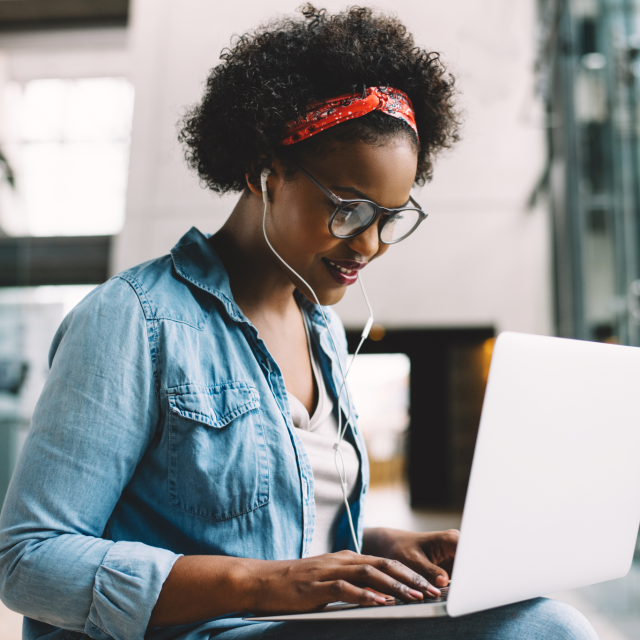 Years ago, Baskin-Robbins became famous for offering "31 flavors" of ice cream. Since then the company has introduced over 1,000 flavors. The company also introduced the idea of sampling their flavors so that each customer could discover the one that was right for them. Like Baskin-Robbins, today there are more than 50 CPQ vendors, each that offer a different solution to address a variety of challenges and meet the diverse organizational needs of their perspective customers. But unlike flavors of ice cream, CPQ selection is not simply a matter of preference. Since not all CPQ tools are created equal, choosing the right one can be a daunting task. You must be sure to determine which one most closely aligns with your corporate needs, as selecting the wrong CPQ solution could prevent you from achieving the outcomes you had intended.
A well-vetted CPQ solution can be a major competitive advantage for any company. Some of the outcomes you should expect from a successful CPQ deployment are improved deal sizes, close rates, margins, revenue and order accuracy. You should also experience a reduced cycle time, since delays in the quote process can be significantly reduced. In this post we will explore the options, and some of the variables that you should consider in your selection process, to ensure that your company achieves its desired outcome.
Quote-to-cash (QTC) tool capabilities
The first consideration should be the realization that CPQ is just one piece of the quote-to-cash (QTC) puzzle. You may not be in the market for a fully integrated end-to-end solution today, but you should acknowledge that overtime you will be replacing other components of your system with SaaS based tools, and providing increased front office visibility into these systems. So, when making your CPQ selection, consider your current and future needs for contract management, order management, billing and revenue management, Incentives and various other components of your QTC process. Your CPQ solution should also have a strong pricing and rules framework that can be deployed to solve a variety of diverse problems across several industries, but also be able to leverage rebate and promotion modules to augment base pricing strategies.
Market consolidation
My next recommendation would be to consider the future viability of the company and the product you are considering. We will continue to see market consolidation in this industry, as vendors race to build integrated quote-to-cash solutions. Over the past couple years Oracle bought Big Machines for $400 million, Salesforce bought SteelBrick for $300 million, Autodesk bought Configure One and Pros bought Cameleon for $33 million. 
A quick look at Oracle's acquisition of Big Machines demonstrates why this matters. Oracle's acquisition strategy has expanded their SaaS based CX portfolio. Oracle has also recently released the Oracle Order Management Cloud, which includes configuration and pricing capabilities, and is on the same platform as Oracle Sales Cloud. The challenge here is that Oracle CPQ Cloud (Big Machines), Oracle Sales Cloud and Oracle Commerce Cloud are all separate applications, on different technology platforms, with separate data models and multiple system administration tools. Such separation, necessitating complex integrations, can end up proving problematic down the line.
Omni-channel selling
Another area of consideration should be regarding your current and future needs for digital commerce, or more specifically omni-channel commerce. B2B companies already planning and implementing digital commerce solutions are exploring how digital disruption will affect them. What is certain is that companies, which have deployed CPQ solutions for the sales reps, will also be pressured to deploy CPQ tools to their customers and partners. If a company does this through multiple platforms, not only will there be additional cost and complexity in their multi-channel solution, they will not be able to provide the level of customer service that their customers are demanding.
Having a quote-to-cash solution that includes a robust digital commerce offering will support a unified customer experience across multiple customer-facing channels (i.e. omni-channel). What does that mean for customer? They will have one CPQ solution regardless of sales channel – one customer master, one product master, one set of constraint rules, one source of all pricing logic, and one shopping cart that can be shared by all constituents: buyer, seller, partner.
Selling services
The early CPQ vendors built products that supported the sale of complex tangible products. Companies knew, that if they sold complex machinery, sales would have a difficult time sorting through all the features and options to create a valid product configuration – that both meet the needs of the buyer and could be produced by the seller. Over time, the need evolved into the ability to sell a combination of products and services.
 
Digital disruption is also increasing the demand for CPQ tools that can support the sale of products as a service. This includes the need for multiple charge types (e.g. perpetual, recurring, usage based), integration to contract lifecycle management (CLM) software and the ability to renew and modify services over time (e.g. asset-based ordering). Deciding on a solution that can effectively manage the complexities of selling services, and oversees the renewals and changes that occur in the subscription (or asset-based ordering) business, is important for CPQ success.
Predictive / prescriptive intelligence
Machine learning is everywhere, and yet, most are oblivious to its role in everyday life. If you shop on Amazon or subscribe to Netflix, you are experiencing two great B2C examples of where companies are using machine learning to predict what you want to select before you select it. Another good example would be how credit card companies use machine learning algorithms to identify potentially fraudulent transactions, and provide prescriptive actions to their agents to mitigate risk.
As it relates to CPQ, forward thinking companies should focus their machine learning efforts around three initial use cases: real-time cross-sell/up-sell recommendations, pricing intelligence and quote scoring. By integrating machine learning into the exiting CPQ solution, users can augment the static rules and guidance – that are associated with products, pricing and deal guidance – with real-time intelligence.
The choice is yours
CPQ applications enable companies to automate, rationalize and optimize the configuration, pricing and quoting processes, while improving the communication between buyers and sellers. Gartner predicts that the CPQ market will continue to grow as companies replace legacy on-premise applications with cloud-based CPQ solutions. Cloud-based CPQ solutions should also reduce barriers to entry for companies that traditionally did not believe they needed a sales configurator.
As companies realize the greater value of an integrated Quote-to-Cash (QTC) solution, they will also discover the important role of CPQ within that footprint. Conga has been a leader in the cloud-based CPQ space and is the category-defining leader in quote-to-cash. To quote Marc Benioff, "SteelBrick is not for all customers, so Conga (previously Apttus) still has a tremendous opportunity".