Conga Inspire Award winners: customer experience and community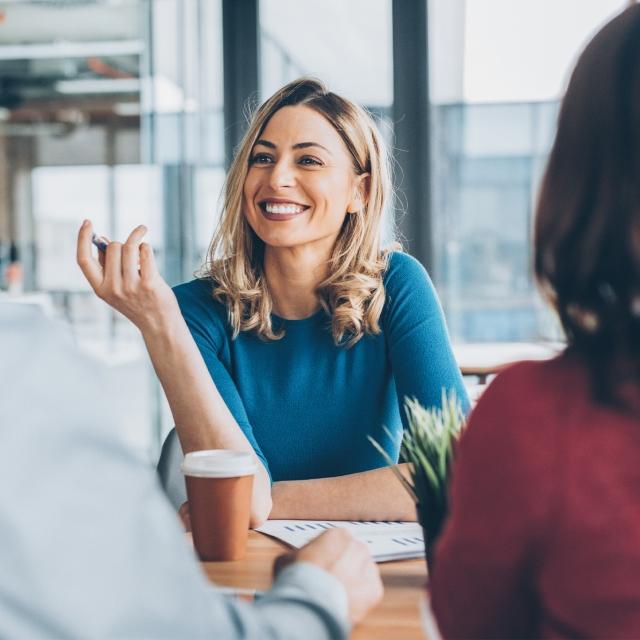 We recognize the company that is using Conga's solutions to provide a simple, helpful, and caring experience that separates them from their peers.  
Your 2023 Conga Inspire Award winners in customer experience: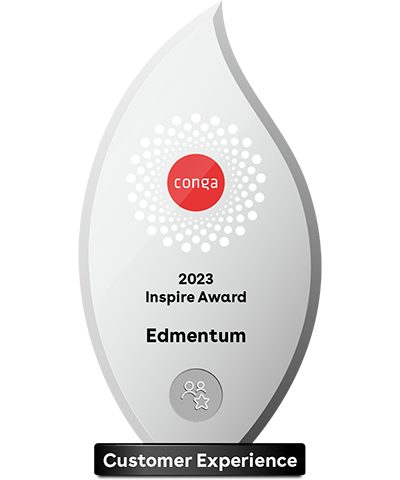 1. Edmentum, Inc.  
Edmentum is the leading provider of K-12 digital curriculum, assessments, and services to 43,000 schools in all 50 states and more than 100 countries worldwide.  
Conga products: Conga Sign, Conga Composer, Conga Contracts for Salesforce 
Edmentum previously faced cumbersome processes with order forms and purchase orders (POs), causing delays in time-to-close for the sales teams and a more manual process for operations. Their legal team also wanted to improve the process for signing order forms and consolidating saved vendor contracts. They needed a cross-department solution to unify and streamline these complex processes which had numerous steps to complete orders, resulting in a longer.   
 Achievements:  Using Conga Composer, Edmentum has gone from 12 different templates to just one, enabling consistent, cohesive branding and formatting throughout their organization. With Conga Contracts for Salesforce, they've created a solid process so procurement and legal teams can view and store all vendor contracts in one place. The managed clauses feature has given them greater visibility and deeper insight into their contracts.  
 In addition, Edmentum used Conga Sign to transform their disjointed signature process into one their customers love. They use the write-back feature to ensure data is saved directly into Salesforce. They even have a custom button sales reps can click to request missing POs from their customers. When the PO is received, the information is written directly into Salesforce, eliminating the need to chase down information manually.  
  Key outcomes:  
Greater efficiency: Less time is spent on overall rates which has improved their time to close by 75%.  
Streamlined process: Before Conga Sign, customers had to print, sign, scan, and email orders, which often came back with missing pages or missing signatures. With Conga Sign, all pages are accounted for and the order form is always signed.   
Improved satisfaction: Sales reps and customers have commented on the ease of use and speed at which they can progress.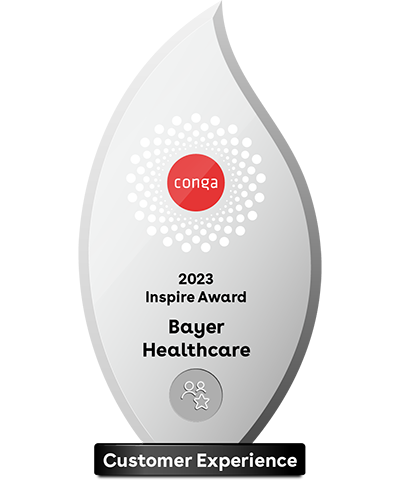 2. Bayer Healthcare  
As a leader in healthcare, Bayer provides innovative solutions designed to prevent, alleviate, and treat diseases. Bayer's leadership in agriculture provides tailored solutions for farmers to plant, grow, and protect their harvests using less land, water, and energy.  
Conga products: Conga CPQ 
Achievements: Over the last six years, Bayer has used Conga's CPQ suite of products with increased effectiveness for both their internal and external customers. With the implementation of the Intelligent Workflow Approvals (IWA) component, they no longer have manual email requests for approvals—reducing time and effort from weeks to hours and enhancing the efficiency of their development team. IWA enables them to deliver quotes to buyers quicker than ever before.  
 Key outcomes:  Bayer initially implemented CPQ to evolve their service contract business and refine the shopping cart experience with features like large carts and complex pricing modules. They were also able to reduce the number of full-time employees needed to manage this area of the business. Today:  
Conga CPQ automatically determines the appropriate approvers and enables system or email approvals, reducing the overall approval turnaround time to less than 24 hours for 98% of quotes.  
Bayer is seeing an accelerated quote-to-cash cycle of just 63 days, down from an average of 120 days.  
They now maintain an average renewal rate of around 92%.  
Community Champion of the Year  
We only have what we give. This individual is recognized as the Conga Community user who is a walking encyclopedia of Conga knowledge on a journey to support their peers in the pursuit of understanding, troubleshooting, and growing the use of Conga solutions. The winner in the Conga Community Champion of the Year category is hand nominated by the Conga Community team.   
Your 2023 Conga Inspire Award winner in community: 
Carl Harkness  
Manager of Legal Operations, Relay Therapeutics  
As the Manager of Legal Operations at Relay Therapeutics, a clinical-stage precision medicine company, Carl Harkness wears many hats. He first worked with Conga Contracts at Infinity Pharmaceuticals during the Novatus days, and eventually championed bringing it over to his next company, Nimbus Therapeutics. Now in his role at Relay Therapeutics, a clinical-stage precision medicine company, Carl has been using Conga Contracts to advance Relay's contract lifecycle management journey."
Conga products: Conga Contracts 
 Carl's work has also been critical in cultivating community among Conga Contracts users and within the Conga Customer Community. Whether through his leadership of the Conga Contracts Coalition or as co-host of a recent Conga Customer Community webinar—sharing tips and tricks for expert use—he never shies away from lending his expertise to the larger community.   
 Carl continuously goes above and beyond to be a Conga advocate both internally and externally. And he's always there to help, providing leadership during the monthly Coalition meetups, attending Conga Connect, and serving as an expert reference for potential Conga customers.  
 Key contributions:  
Leads the Conga Contracts Coalition   
Is responsible for building community and helping other Conga Contracts customers get the most out of their solution  
Led Conga Customer Community webinars, including How to use Conga Contracts like a Pro  
Assists with promotion of Conga Connect 2023   
In Conclusion  
Our sincere thanks go out to all of our esteemed winners and nominees. We are truly inspired to continuously improve the Conga experience because of your efforts. Stay tuned for details on the 2024 Conga Inspire Award nomination process!    
Ready to find out how Conga can transform your revenue lifecycle? Get a demo and get inspired!