Connect with personal wellness at Conga Connect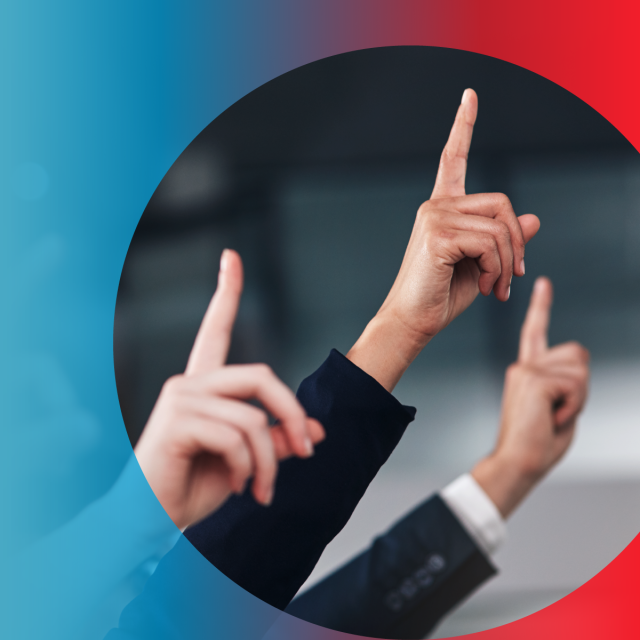 Conga Connect is just a few short weeks away, and we can't wait to share all the great content we've got in store for you. Connect is our headline event of 2021, and it's the perfect opportunity for any organization looking to digitally transform their commercial operations. We'll have inspirational keynotes, strategic training sessions, and informative product updates designed to give our attendees the greatest possible value. 
Connect with wellness through our Conga Calm track
But Conga Connect isn't all about business. This has been a unique and uniquely challenging time for many across the globe, and this reality has motivated us to provide some support to our attendees. This year we have gathered resources on how to connect with wellness, and we're offering some unique content focused on improving mental and physical health. The uplifting "Conga Calm" track includes presentations on emotional wellbeing, as well as sessions like yoga, guided meditation, and a high intensity interval training (HIIT) workout that will get your blood pumping.
Here are some details of the fantastic sessions you can participate in:
Finding Peace in the Storm: Stress, Mindfulness, and Resilience. Author and physician Dr. Paul Epstein has spent more than 30 years working in the field of natural healing. As part of the Conga Calm track, he'll share the power of mindfulness and how it can help us all make better choices, be empowered, and cultivate resilience in today's world.
A Transformation Journey from Good to Great. Internationally celebrated thought leader and keynote speaker Dr. Arun Bhardwaj will bring his 25+ years of expertise in corporate happiness, emotional wellbeing, and peak-performance mindset to the Conga Calm track in this exhilarating session.
Creating Psychological Safety, the Key to an Effective Team. Drawing from Google's research on what makes an effective team, Conga team member Eric Rodwell digs into the concept of psychological safety and how it contributes to overall team effectiveness.
Yogic Management of Lifestyle Disorders. In this session, certified yoga instructor Bala Venkatraman will share insights on the Mind Body Complex and lead a short practice of simple Yogasanas and Pranayamas.
Guided Meditation: Pancha Kosha Meditation. The path of yoga and meditation is an inward journey towards realization of one's true nature. Join Rutwick Vashi, certified meditation instructor, as he guides you through The Pancha Kosha meditation. In the session you will be guided into light stretches, breathwork, and meditation. 
20-Minute HIIT Cardio Workout. In this routine, keep moving for a full 20 minutes through cardio moves like squats, mountain climbers, and jumping jacks, with no equipment needed. We will be powering through 2 series of 5 different body-weighted, high-intensity – twice!  
You won't want to miss a moment—even between sessions!
We're excited to announce the addition of celebrity DJ Casey Connor to our lineup. She's performed at the Emmys, the Oscars, and the MTV VMAs—and we're bringing her to Conga Connect to perform for YOU. During breaks throughout the day, she'll be spinning a setlist of upbeat dance tracks designed to get you moving and keep you entertained. 
And here are even more reasons to attend
You'll have lots of fun at Conga Connect, and there's also lots to learn, both about yourself and what Conga has to ffer. Here are just a few of the great opportunities you'll have when you join us.
1.    Connect with new ideas. Hear from Conga experts, customers, partners, and industry leaders on the latest trends in revenue operations, contract management, and document-centered business processes.
2.    Connect with Conga experts. Get the latest updates on our product innovations and roadmaps through strategic breakout sessions and training.
3.    Connect with new prospects. Expand your network and connect with Conga's engaged customer base! We'll help you get equipped to reach new customers in better ways.
4.    Connect with business growth. Plot your digital transformation course, with best practices to accelerate revenue and create a better customer experience. Discover how Conga can deliver the right tools to break down cross-team silos and streamline and scale your processes.
5.    Connect with what inspires you. Our inspirational keynote sessions will put a fresh new spin on the idea of transformation—including headline keynote speaker Serena Williams. 
Don't wait—register today!
Conga Connect is your chance to learn, connect, and grow—and it's free. Our unique "follow-the-sun" schedule means no matter where you're located, you can join us at a time that's convenient for you: June 9th (AMER) at 9am PT | June 10th (APAC) at 9am AEST | June 10th (EMEA) at 9am BST.
Registration is open, so reserve your spot today! For more information, including updates on our agenda and featured sessions, visit us here.