Subscription-based pricing: Benefits, challenges, and how to succeed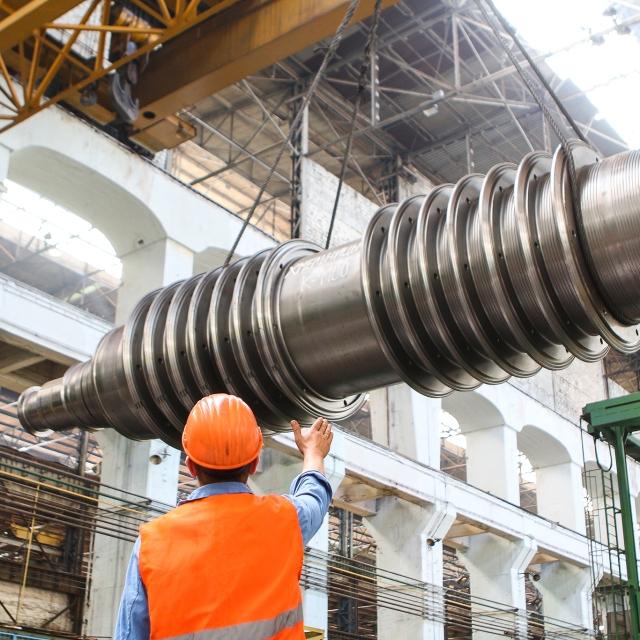 For generations, most businesses have relied on a traditional pricing structure. Customers pay a one-time fee to purchase goods or services, and that concludes the transaction. However, in recent years, more and more companies are exploring alternative ways to structure their sales.  
One such model—subscription-based pricing—has become increasingly popular for both B2C and B2B selling. Today's consumers have embraced the subscription economy for everything from clothing and personal care items to meal prep services and pet food. In the B2B space, technology providers have used the SaaS (software as a service) model for years—and subscription pricing is starting to gain traction in other industries as well. 
Subscription-based pricing in the manufacturing sector
Manufacturing is one market segment where the subscription model has seen rapid growth. A recent report from IndustryWeek and Conga found that a significant percentage of manufacturing companies have already adopted some form of subscription-based pricing—and more are planning to do so.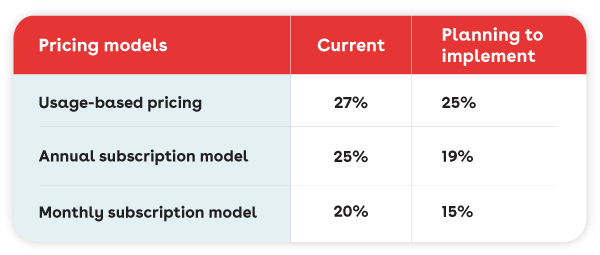 Recurring sales are common in manufacturing, so subscriptions are a natural fit for manufacturers to sell their goods and services. Manufacturing firms have found many creative uses for the subscription model, including software, equipment, maintenance, replacement parts, ongoing service, and more.  
Benefits of the subscription pricing model
Subscription-based pricing is incredibly flexible, making it an excellent choice for today's complex business models—or any company that offers a wide range of products and services. Implementing subscription-based pricing offers important benefits for both the company and its customers: 
Extends the customer relationship beyond the initial purchase

 

Creates more opportunities for cross-sell and upsell

 

Enhances the ability to offer new products and services

 

Allows for improved forecasting and inventory management

 

Drives more predictable long-term revenue

 

Opens new market opportunities

 

Increases customer satisfaction and customer lifetime value

 
Provides a more convenient and flexible way of buying

 

Delivers more value for less up-front spend

 

Creates more opportunities to personalize the experience

 

Increases the ongoing value of the vendor relationship

 
Reduces

sticker shock

by splitting a purchase into smaller chunks

 
Challenges of subscription-based pricing
Despite these many benefits, shifting to subscription-based pricing is no small task. Moving from traditional sales to a subscription model impacts many key business processes, and it involves many different areas of the business.  
According to our research, some of the top challenges companies encounter when implementing a subscription model include:  
Complexity of designing and building the pricing model

 

Difficulty in managing different service/billing types

 

Customer resistance or uncertainty

 

Order management challenges

 

Challenges in monitoring systems for accurate pricing

 
CPQ: the key to subscription success
Overcoming these challenges—and succeeding in today's subscription economy—requires a sophisticated, modern approach to subscription management. With the right technology, you can streamline subscription processes, reduce manual effort, and automate workflows.  
A robust configure, price, and quote (CPQ) solution is critical to effective subscription management. Applying CPQ to the end-to-end subscription process allows companies to: 
Offer flexible and dynamic subscription packages for even the more complex product and service catalog

 

Deliver a seamless, intuitive buying process 

 
Reduce manual, repetitive tasks

 

Improve operational efficiency and sales performance

 

Minimize delays in the quoting process

 

Eliminate pricing and discounting errors

 

Boost customer satisfaction

 

Drive predictable, recurring revenue

 

Improve forecasting accuracy

 

Maintain long-term customer relationships 

 
Streamline subscription management with Conga 
Companies everywhere are exploring subscription- and usage-based pricing models. But subscription management is complex, and failure to optimize your processes with technology can be disastrous.  
Conga's end-to-end revenue management platform includes a suite of powerful tools that can streamline subscription management. And our solutions integrate seamlessly, both with each other and with your Salesforce CRM:  
Conga CPQ

 eliminates manual quoting processes and drives better selling behaviors. It empowers sales reps to configure complex products and services, deliver accurate quotes, and create smarter deals. 

 

Conga Billing supports mixed order billing, allowing the flexibility to sell and invoice products, services, subscriptions, and consumption and usage-based offerings. 

 

Conga Sign

 is a modern, compliant eSignature solution. It secures the electronic signatures you need throughout the sales cycle, while increasing security and efficiency. 

 
Get a demo today to learn how Conga solutions can help you streamline subscription management and maximize subscription-based revenue.  
You can also download our report for more data, trends, and other insights related to subscription-based pricing.