Real-life stories of document generation success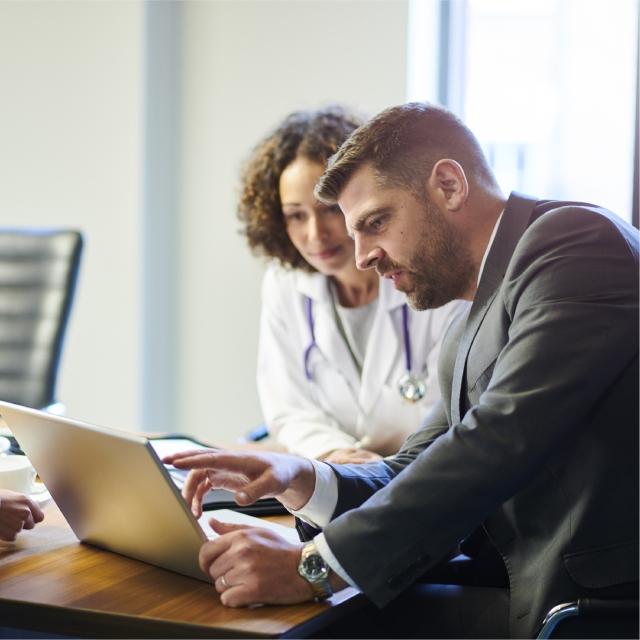 Documents are critical to almost any business. And while every company is different, most require a wide array of documents to manage the end-to-end revenue lifecycle—from proposals, quotes, and invoices to contracts, work orders, welcome letters, and more. 
But manual document creation is slow and inefficient—not to mention the risk of sending out documents with missing data, incorrect branding, or outdated messaging. 
Document generation software lets you create business documents quickly and easily, using fully automated workflows and customized templates. And with a solution like Conga Composer, you can embed document generation capabilities into any website, application, or platform—and populate your documents with data from any system of record. 
While all that sounds great in theory, it can be hard to visualize the countless ways a document generation solution applies to real-life scenarios. Here are four examples of how Conga customers used document generation to transform their business—and deliver real business results.  
UnitedLex accelerates quote and contract processes by 98%
To deliver more value to the high-performing legal teams it serves, professional services firm UnitedLex was looking for ways to streamline its pricing and contracting processes. The company implemented Conga Composer to automate document activity, including document generation, routing, and approvals. The solution allowed them to configure custom templates for quotes and contracting—eliminating human error and costly delays, boosting accuracy, and improving brand consistency. By adding electronic signatures and custom workflows, the company increased the speed of its quote and contract processes by 98%. Read more here.  
William Penn Foundation streamlines grant distribution
 The William Penn Foundation is a philanthropic organization dedicated to increasing educational opportunities for low-income families in the greater Philadelphia area. With nearly 300 new grant approvals and $150M in grant distributions each year, the process for evaluating grant proposals and awarding grant funds was complex and time-consuming. After choosing Conga Composer to automate its grant review process and applicant responses, the team has seen tremendous business outcomes: 
Grant submissions are automatically routed by type, easing bottlenecks and allowing the assigned team member to process a new application immediately.

 

Customized templates are used to merge relevant fields into new, standardized documents for review, presentation, and analysis.

 
Composer's Global Merge allows for efficient creation and distribution of grantee letters, emails, and mailing labels. 

 

Real-time visibility into budget status and other grant data lets the Foundation more accurately plan for the future.

 
Despatch Industries delivers quotes up to 12x faster
Engineering and manufacturing company Despatch Industries needed a replacement for its manual quoting processes. For years, the company's sales reps used a mail merge program for quote generation—an inefficient process that resulted in unprofessional, inconsistent, and error-prone quotes. After implementing Conga Composer, quoting options were streamlined to a single, flexible template—and quotes could be generated with a single click. This allowed the Despatch team to generate simple quotes in just a minute or two—rather than the previous 5-10 minutes—and the time to create a more complex, detailed quote dropped from an hour to just 5 minutes. Get the details here. 
accesso® Technology Group Optimizes Price Quotes with Conga
accesso helps businesses engage and build loyalty with customers, enrich guest experiences, and identify new revenue opportunities through virtual queuing, ticketing, eCommerce, and experience management technologies. Seeking to reduce the complexity and time-consuming manual changes related to proposal response processes, accesso needed a way to generate high-quality RFP responses quickly – with standardization that would conserve accuracy and brand consistency across clients, yet still allow specialization for their diverse client base. With Conga Composer, accesso can modernize proposal development and facilitate consistent access to the latest brand-approved interactive content and pricing information in customized, multi-solution proposals. Conga Composer also enables accesso to take a manual and admin-heavy task for sales directors and simplify it with the touch of a button. Sales directors can create an on-brand and accurate quote with a single click, which allows them to dedicate their time to selling and engaging with clients. Implementing Conga Composer has enabled accesso to cut proposal revision turnaround time by one week.
Transform your document processes with Conga
These are just a few of the many examples of how Conga's automated document solution drives improved efficiency, accuracy, and cost savings for our customers. Need more proof? Read our customer stories to learn how Conga Composer can help you take control of your business documents.  
Ready to see how Conga's document generation solution can revolutionize YOUR business? Join us at Dreamforce, September 12-14! When you book a meeting in advance, we'll prepare a customized demo to show you how Conga can solve your unique challenges.