William Penn Foundation streamlines distribution of $150M grant funds with Conga Composer  
William Penn Foundation transforms internal processes with Conga Composer and Batch.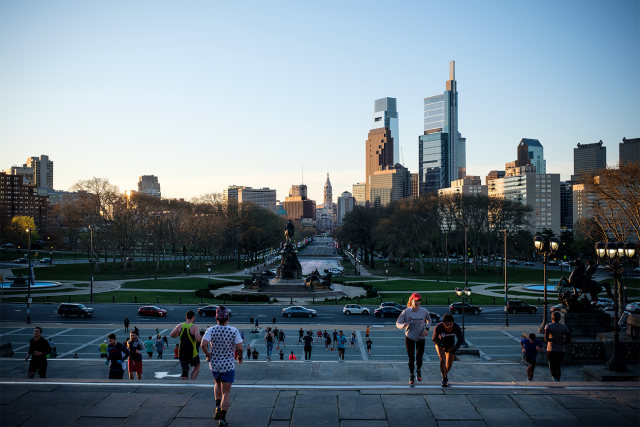 The William Penn Foundation is a philanthropic foundation dedicated to improving the quality of life for citizens of the Greater Philadelphia region through increasing educational opportunities for children from low-income families, ensuring a sustainable environment, and fostering creativity. 
Challenge 
The William Penn Foundation's process for inviting grant proposals, evaluating the strategic alignment of said proposals, and awarding grants is complex and time-consuming.  Over the course of a year, the Foundation approves nearly 300 new grants and pays a total of $150M on over 400 active grants. In addition, it manages the submission and approval of 500 to 600 interim and final reports. Staff and executives must ensure that key data points are accurate in Salesforce to produce downloadable document merges for review, presentation, and analysis. The Foundation relies on Conga Composer to expedite the time spent processing submissions so that they can spend more time building relationships with grantees and grant seekers and achieving social impact.  
Grant applications can be 20-30 pages in length and contain data stored in 9 Salesforce objects. This makes evaluating applications "online" impractical. Fortunately, Program Officers can conveniently merge one or many applications at the same time, using Conga Composer and Conga Batch. Additionally, custom parameters added to the Conga Composer solution automatically select the appropriate merge template and apply the Foundation's document naming convention to the file output. This enables staff to work online and offline while maintaining data integrity at all times. 
Meanwhile, certain manual-based operations were labor-intensive, created visibility gaps and bottlenecks in the process that often resulted in delayed grant disbursements.   For instance, Grants Management would spend hours sending custom Grant Award notifications and Grantee Report reminder emails. Each notification required custom data points to be inserted based on the individual grants. For the Grant Award notification, the Grant Agreement would have to be attached. Both tasks are now fully automated and streamlined using Conga Batch which has reduced each task by hours and saves a huge amount of time each month.  
At the same time, grant budget reports were updated manually on a monthly basis and became static and outdated as soon as they were issued.  Complex grant review processes and those governing payment administration to existing grantees made it exceedingly difficult for executives and team members to access accurate grant budget numbers in real-time for more data-informed decision making. The lack of convenient, real-time reporting increased the workload of the Grants Management department who would need to frequently generate time-consuming manual reports to show updated budget figures.  Having to create manual monthly budget reports delayed program staff's understanding of their budget allocations and their ability to calculate accurate projections.  

Solution 
Today, the William Penn Foundation automates its grant review process and applicant responses using Conga Composer. With all grant application data stored within Salesforce, the team can utilize customized Composer templates to merge relevant fields into new, standardized documents. Composer solutions also allow custom options to route submissions by type, and this helps ease the bottleneck around the receipt of applications. As a result, the assigned Program Officer can process a new application immediately, which speeds up the grant review lifecycle and reduces time-consuming "baton passes" between departments. This became necessary when the Foundation's endowment grew to $3 billion because of market growth. Grant distributions have now ballooned from $110 million to $150 million. 
Conga Composer allows the Foundation staff to manage awarded grants in a single location. And because Composer enables staff to map necessary fields directly to Salesforce from grant applications, any authorized user in the Foundation can gain instant visibility into the data contained within all contracts. The automated workflows capture grant data in the system and use advanced formulas to summarize payments across categories to produce budget-to-actual reports. 
Now, staff can report accurately on both application and contract data. With Composer, the team can generate Microsoft® Excel documents using these calculations, allowing users to pull budget reports on-demand and gain access to real-time data. In addition, when program officers are making decisions about grant funding, they can use Composer to export target data from Salesforce to a shared, tabbed spreadsheet where they can run hypothetical projections and funding scenarios without impacting actual source data and the official budget figures. 
The Foundation team now leverages Composer's Global Merge feature regarding communications with applicants and grantees. Using Global Merge, the team can more effectively manage the simultaneous bulk creation and distribution of various communications, including letters to grantees, emails, and mailing labels. For Foundation staffers, Composer offers the full functionality that was previously available in Mail Merge.  
In addition, the Foundation builds and sends quarterly Grant Award notifications and monthly report reminder emails using Batch, a Composer add-on solution. A unique feature of these emails is the inclusion of tables, which simplifies payment schedule presentation with amounts automatically merged. Batch emails may be pre-populated with custom contacts from Salesforce, making it possible to direct the same communication to multiple recipients at a single grantee organization with just a few clicks. As a result, tasks that previously required a full day are now done in just minutes! 
Business outcomes 
A more efficient grant review process and reduced turnaround times 
Improved decision making through the availability of real-time grant budget amounts in place of monthly reports 
Increased communication productivity through batching and automation, moving from sending individual emails to batches of up to 50 in a single click 
Reduced time required for monthly grantee communications from a full business day to just minutes using Conga Batch 
Enhanced grantee experience