Salesforce Optimizations
Blog
How sales forecasting software can improve your revenue operations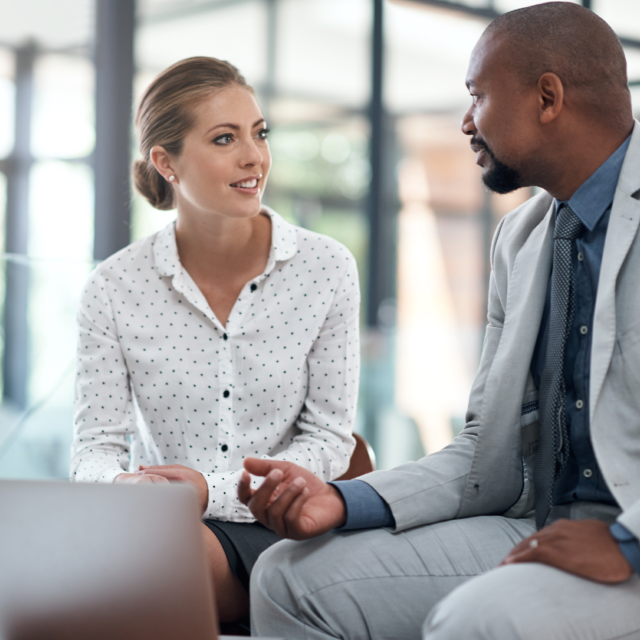 According to Salesforce, 50 percent of sales professionals leverage data to provide timely and accurate sales forecasts. 
Understanding future growth opportunities and qualified leads are essential functions of sales teams today. Accurate data is necessary to help with revenue growth, to remain efficient, and stay competitive in today's market.  
Accurate sales forecasts rely on up-to-the-minute data, but too often, sales teams are using poor quality or hard-to-manipulate data. This results in inaccurate forecasts and loosely defined projections. This problem then forces sales teams to spend more time diving into the data to understand their customer's propensity to buy, ultimately taking time away from closing deals with customers.  
Luckily, sales forecasting software allows sales teams to rely on automation to improve their sales projections and accuracy. This, in turn, allows them to focus on sales pipeline management and customer relationships instead of sorting or manipulating dirty data.  
What is sales forecasting? 
A sales forecast is an essential part of the revenue cycle. A forecast can help sales teams estimate how much of their product or solution their business is planning to sell during a specific time period (for example for the quarter or for the year). The best sales forecasting tools will allow sales teams to do this with great accuracy. 
However, sales forecasting is only as good as pulling good data and getting accurate information. That's why it's important that when developing sales forecasts, the tools you use to create the reports are pulled directly from your CRM (such as Salesforce) and that the information in your CRM is up-to-date. Automation of this key business operation can help ensure that data is updated frequently and pulled, accurately, into your sales forecasts.  
What's more, your sales forecasts should answer two important questions: how much and when. 
How much: Each opportunity should have its own projections and opportunity management strategy. No matter the dollar amount of the opportunity (whether that be $500 or $5 million), sales teams need to develop a number that represents the new business opportunity and the impact on the bottom line. That's why integrating sales forecasting software with your CRM is essential because sales professionals can take all the prospect's information into account when creating forecasting report.  
When: The best sales forecasts need to pinpoint an estimated time frame when the deal is set to close and when revenue will be collected. This allows sales management to determine the best strategies for prospecting and lead generation so they can continue to build the sales pipeline.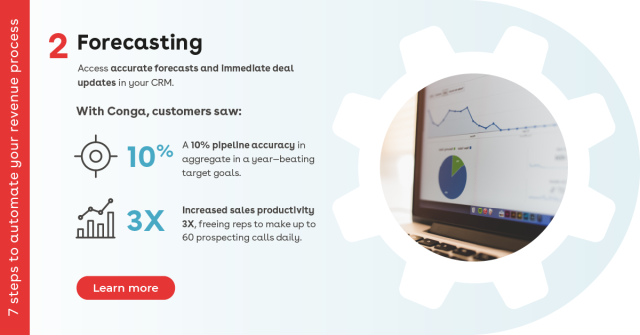 Why sales forecasting accuracy is important 
Sales forecasting can help businesses make better data-driven decisions about where to invest resources to build pipeline while simultaneously helping sales teams increase their knowledge, develop better sales strategies, and, ultimately, increase profitability.  
There are multiple types of forecasting methods. These methods can either be qualitative or quantitative by design, allowing you to choose the approach that works best for your business and team. No matter which method you choose, there are multiple benefits to accurate sales forecasts for your company. 
Make data-driven business decisions 
Sales forecasting activities help promote data-driven business decisions and allow companies to capitalize on every opportunity to increase revenue. With the right tools, you can gain a comprehensive understanding of sales activities and understand your numbers top to bottom, inside and out. Understanding your numbers is key to business success and can ultimately speed up time to revenue.  
Improve collaboration with real-time data 
When your whole team works together, overall sales performance will improve. That's why it's important for cross-functional teams to have access to accurate data so everyone can work together to tackle big initiatives. When everyone is on the same page, it reduces bottlenecks in the sales process and allows companies to increase their time to revenue, ultimately resulting in increased profitability. 
3 ways sales forecasting software and automation can help your business 
1. Easily filter historic data and get accurate reports 
Cleaning and sourcing accurate data can be difficult and time consuming. Especially if sales reps are tasked with pulling that data from multiple data sources. Not to mention the extra layer of uncertainty as to whether the data has been updated recently. Dirty data can lead to inaccurate sales forecasts that don't adequately provide leadership with a clear picture of what revenue will look like in the coming quarter or year. 
That's why one of the major benefits of automating your sales forecasting activities is the ability to automatically retrieve accurate, quality data, straight from your Salesforce CRM. With this data, sales teams can get an inside look at historical reports on current customers.  
Conga's end-to-end solutions allow sales professionals the ability to pull relevant and accurate data, right from their Salesforce CRM. This allows for accurate and efficient opportunity management, which in turn can result in more accurate reports and revenue forecasts.  
2. Predict and plan for the year 
Having visibility into your data is important, as it allows sales leaders and sales reps the ability to predict their revenue for the quarter or for the year. For example, with accurate forecasting reports, your teams could easily sort data to determine which customers are up for renewal in the coming months so your sales team can plan their renewal strategy. 
Or, if you've captured new leads, easily track where they are in the sales process, whether that be waiting on a proposal or quote, in the process of negotiating the contract, or if they are still needing to provide their signature.  
This visibility into the data can allow sales leaders to make accurate predictions on the anticipated revenue that will be coming through the door and show where there are current gaps. This will allow leaders to manage their sales teams and provide a vision and focus on what needs to be done to meet sales goals and quotas. 
3. Improve your sales and revenue process 
Once you've gathered and sorted your reports, recognized opportunities, and accurately forecasted, it's time to focus on closing the deal with those customers. One of the easiest ways to improve your processes is to automate document creation and management. Manually creating documents for each opportunity can prove to be time consuming and take sales teams away from focusing on the customer experience.  
Conga Composer is a great tool that allows sales teams to automatically populate key information into documents such as proposals, quotes, and contracts, send that document to the prospect or customer with ease, and obtain a secure eSignature. All of this is easily done within one platform which allows for accuracy and visibility for all teams involved. 
Not only does this streamlined approach make it easier on internal teams, but it provides a better experience for the customer, too.  
How Conga helped In-Situ improve their revenue process 
In-Situ Inc. is a leading manufacturer of on-site water monitoring instruments, hosted software, and environmental solutions. Sales leaders at In-Situ were looking for a way to improve their sales forecasts while also having the ability to access their Salesforce data more easily and effectively.  
Prior to implementing Conga's solutions, sales employees were stuck using the Salesforce Forecast tab to conduct all their forecasting activities. This method proved to be awkward, confusing, and time-consuming because they were forced to click through each individual opportunity and then back out again. Although this allowed sales leaders to view an individual sales rep's performance and deals, it failed to provide a view of the larger picture and the total pipeline. 
To solve this issue, In-Situ implemented Conga Grid to help improve efficiency and allow sales leaders to get a broader view of their sales data.  
With the help of Conga Grid, In-Situ was able to: 
Refine and streamline business processes with a focus on managing pipeline data. 
Accelerate sales data reporting and updates which cut sales forecast reporting time in half and allowed for a deeper view of data with the ability to quickly re-segment data views when needed. 
Improve sales pipeline insights and communication within the sales team and across the organization – allowing them to achieve within 10% pipeline accuracy in aggregate. 
Define workflow and drive sales process steps with single-screen view of all Opportunity–related data 
With universal access to pre-set Conga Grid views, employees across the company have benefited from enhanced sales data visibility. This has improved collaboration and communication, and there are fewer errors due to lost data or Opportunities being left out of reports.  
Are you ready to invest in sales forecasting automation software? 
Sales forecasting is one of the most important steps in the sales cycle and allows your sales teams to make data-driven decisions on how to close their next deal. Stop making your sales team waste their precious time spending endless hours clicking through and searching inaccurate or outdated data and start utilizing an automated digital tool to help create accurate and insightful sales forecasts. 
Learn how you can boost accuracy, efficiency, and profitability with Conga.