How To Maximize Efficiency with a CPQ and CLM Integration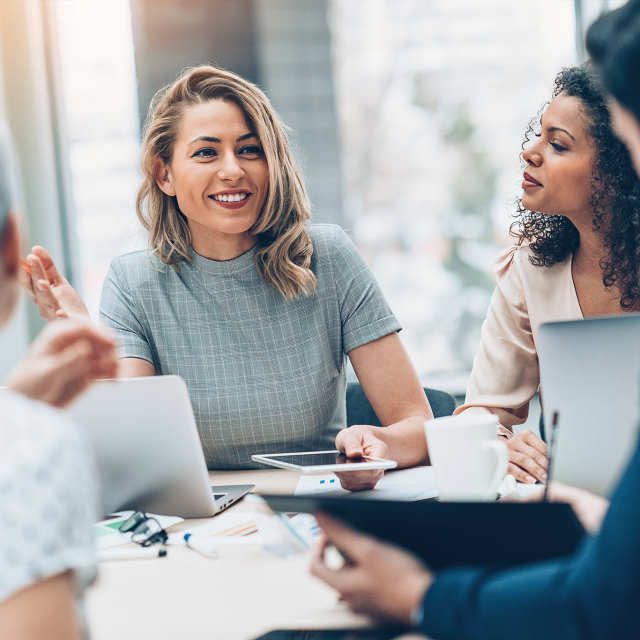 Beyond being a crucial component of most businesses, Configure, Price, Quote (CPQ) software is an invaluable asset for sales teams, organizing and automating every aspect of the quotation process and putting important tools at the sales team's fingertips. The right CPQ can streamline the process for your team through sales automation, allowing team members to quickly and accurately produce professional, quality sales quotes. When configured properly and  customized to your organization's specific needs, the CPQ can be an extremely powerful sales automation solution that increases sales productivity across the board. 
CPQ and beyond: how to maximize efficiency with integrations
Before you can set your sales team up for success and keep up the momentum from the quotation process into the contract management process, your org needs to have a full understanding of where the CPQ software ends and other sales process automation tools such as digital document transformation solutions step in. While CPQ software can be a boon for your sales team and increase sales productivity during the quotation process, customers, employees, and anyone else involved in the sales process can be jolted by poor integration between the CPQ and other systems. 
In order to mitigate the boundaries of your organization's CPQ software, it's imperative to determine how to integrate the CPQ with other sales process automation tools, especially contract lifecycle management (CLM) software. The integration between the two systems is necessary to seamlessly hand off the sales process from quotation to contract negotiations and through to final signature, renewals, and document maintenance.
A solid integration between CPQ software and CLM software is important for maintaining consistency, ensuring compliance, and increasing sales productivity within your organization, and can increase customer satisfaction as well. When your CPQ and CLM are talking to each other properly, your team will see an increase in growth, ease, and control. 
Early integration is ideal, but not the only option
If the CPQ is integrated correctly with the CLM software from the start, the implementation will be faster to install and easier to configure, rather than having to duplicate the process for two separate systems. But even if the system's integration capabilities weren't top-of-mind during the CPQ software's initial implementation, it's possible to successfully integrate with the right contract management software. It's never too late to maximize workflows and create efficiencies through automation software, and integrating your CPQ system with other systems should be a high priority if it isn't already. 
By integrating CPQ and CLM systems, your organization can take better care of customers and aim for better customer satisfaction scores throughout both the quotation and contract management processes. For instance, if an existing client requires a new quotation, the sales team needs to know the current contract terms. If the CPQ and CLM systems don't interact properly, the new quote could be not just wrong, but the start of a bad relationship with a previously happy customer.
At the same time, integrating the CPQ and CLM software allows the customer, legal team, and other executors to approve both a quotation and a contract through a single process, rather than having to repeat approvals throughout the sales cycle. 
Furthermore, if the two systems don't interact, the sales team could be duplicating work for themselves, re-gathering information on a customer during the contract process that was already gathered during the quotation process. When properly integrated, CLM software uses existing account, opportunity, pricing, product, and other data from the CPQ to allow the sales team to create contracts faster and more accurately than they would separately, and vice versa. By using a single data model, the integrated systems not only work more efficiently for the sales team; they also reduce errors and allow for other applications to be connected easily in the future. 
Keep legal happy with improved compliance
Compliance is also a big consideration when it comes to the benefits of CPQ and CLM software systems. By integrating the two systems together, the sales team can ensure that policies enforced in one system are also enforced in the other, keeping the legal team from having to butt in as frequently as they might have to otherwise.
At the same time, a single, integrated CPQ and CLM system means that the sales team can ensure secure, validated communications are taking place across the sales process. An integrated system will also continue to function during upgrades without the fear of breaking down one system for the sake of the other. This makes upgrades smoother, simpler, and faster, saving your organization downtime.
CPQ + CLM = a match made in heaven
Most importantly, the benefits of integrating your CPQ and CLM systems can be measured in increased sales productivity throughout the entire sales process. Integrated systems provide the sales team with a single-user experience, which means greater adoption rates. Sales and contract team employees will benefit from spending less time duplicating processes or information searches, fewer manual errors, and less general frustration overall. By automating sales processes through an integrated CLM and CPQ system, you can set your sales team up for greater success than you would by using just one system or keeping the two separate.
Example: Embraer customer story
Embraer, one of the largest commercial jet manufacturers in the world, slashed quoting time in half with Conga solutions, streamlining their quote-to-renewal process. Embraer's system of manual processes for managing complex agreements across opportunity management, pricing, and quoting took days away from the team's selling time. They required a single platform to manage processes for quotes and contracts. Conga's revenue operations solutions seamlessly integrated with Embraer's CRM system, providing the company with an automated and streamlined process from quote to renewal. By choosing Conga's solutions, Embraer has increased its efficiency across the board:
50% reduction in time to approve pricing and quotes
90% reduction in time to renew technical publications
20% more time spent selling thanks to efficiency gains
80% reduction in time spent generating reports
The combination of CLM and CPQ products impacts all key areas of the business, from sales to administrative. Choosing products that can integrate seamlessly with each other from the beginning of your process can save you time and money in the long run. Conga creates cloud-based contract management software that integrates seamlessly with many of the leading CPQ software systems available today. For more information, get in touch. 
About Conga 
Conga crushes complexity in an increasingly complex world. With our Revenue Lifecycle Management solution, we transform each company's unique complexities for order configuration, execution, fulfillment, and contract renewal processes with a unified data model that adapts to ever-changing business requirements and aligns the understanding and efforts of every team. 
Our approach is grounded in the Conga Way, a framework of entrepreneurial spirit and achieving together to champion our 11,000+ customers. We're committed to our customers and removing complexity in an increasingly complex world. Our solutions quickly adapt to changing business models so you can normalize your revenue management processes. 
Conga has global operations across North America, Europe, and Asia.