9 tips for successful CPQ implementation in 2022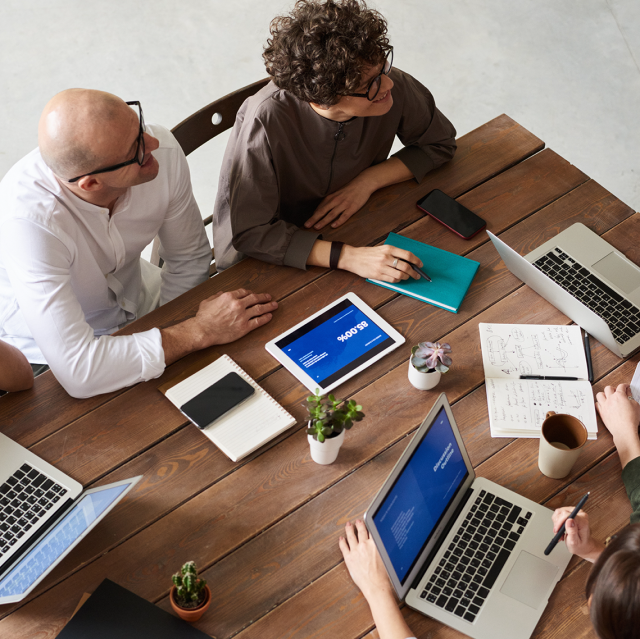 SHARE
Configure, Price, and Quote (CPQ) solution suites are among the fastest-growing B2B sales applications on the market, especially for businesses looking to align their operations with their revenue growth goals.  
CPQ has become a superpower for sales teams battling long approval cycles and slow quote response times that often resulted in lost opportunities. 
Among its many epic characteristics, the right CPQ system integration creates automated, streamlined processes that minimize manual errors and approval rounds, improve inter-team communication, and optimize the customer experience.  
However, CPQ is only as good as its integration and application. In other words, it doesn't matter how powerful a software solution is if it isn't properly designed, implemented, and utilized to its fullest potential.  
To help you avoid the common pitfalls of CPQ implementation and reap the benefits that many seasoned CPQ users are experiencing, here are nine tips on how to ensure a smooth and successful CPQ system integration.  
1. Define your organizations primary CPQ goals 
To set the foundation for success, it's essential to identify the key business objectives and goals driving your CPQ system integration. These objectives will inform your implementation process, which stakeholders need to be involved and when, and establish what steps your teams need to take along the way.  
We recommend starting with your ideal outcomes in mind before diving into the various CPQ solutions and capabilities. It's easy to get distracted with the bells and whistles where you could be at risk of  taking on more than your team or budget can handle.  
To find the best CPQ solution for your business, define the following before beginning your search: 
Objectives and desired outcomes 
Scope of what CPQ can and can't do 
Estimated cost and timeline  
Risks/constraints 
Major Dependencies 
And don't forget to include the key players across departments who will be impacted by the implementation—each will have important insights to contribute based on the unique vantage points of their roles.  
2. Know your sales team's pain points 
It's important to hone in on the needs of your sales teams throughout the implementation process since they'll be the primary users of your CPQ platform. 
Before jumping into deployment, design and implementation teams need to consult with your sales reps to understand what their most pressing needs are and what tools would best serve them.  
A great place to start is to identify existing bottlenecks, inefficiencies, and backlogs sales teams are struggling with to ensure the CPQ solution has the right features to eliminate their most pressing issues.    
3. Understand your customers' needs 
You know the linchpin to effective selling is knowing your customers through and through, including their needs, behaviors, and pain points. The same applies to your CPQ solution; more than any other software supporting business processes, CPQ capabilities must be tailored to fit specific customer needs.  
Ask yourself the following questions so you can better define your customer and CPQ system integration needs: 
What product model best supports customer buying behaviors? 
Do your customers prefer bundled services vs buying individual services? 
Do you need a global implementation strategy to support international users or is your audience limited to a specific geographical location?  
What dependencies exist that could cause process delays? 
4. Capitalize on workflow automation 
Sales productivity relies heavily on how quickly and accurately teams can generate professional sales quotes. Day in and day out, sales reps waste a lot of their time on tedious admin tasks which slow down sales cycles and could lead to potentially losing customers.  
When done right, CPQ system integration streamlines sales processes, automating CPQ workflow—such as follow-up emails, approval processes, and contract renewals—to minimize process inefficiencies, increase productivity, and boost revenue.  
This is why CPQ is the hero for organizations looking to scale operations and profitability—a strong CPQ design and implementation will help your sales teams generate quotes ten times faster while maximizing the value of each proposal—transforming a lost opportunity into a win, and maybe even a customer for life.  
5. Keep pricing consistent and in compliance  
Pricing errors are a nightmare for any business and the culprit of many customer satisfaction issues—impacting performance, profit margins, and your company's reputation. 
Common pricing errors include pricing rules that are hard to track, along with pricing anomalies that cause discounts to be spread unevenly or incorrectly across product options. 
Your CPQ solution should centralize various pricing rules, and most importantly, provide instant access to the most current offers and discounts to keep pricing accurate and consistent across customer interactions.  
6. Leverage guided selling, cross, and up-selling 
Incorporating cross-selling and upselling into your sales strategy is a proven technique used to increase deal size and revenue streams.
Sales reps can approach customers more informed and confident when they have a series of carefully designed need-based questions to guide their sales process, versus a fixed catalog of products that leaves little room for customization. 
The best, most robust CPQ solutions will include guided selling capabilities that can intuitively produce a list of products, upgrades, and optimal price recommendations based on the buyer's specific needs.  
7. Know your software and integrations  
A typical sales organization needs to access information across various platforms to ensure a quality service delivery experience for their customers.  
CPQ is designed to integrate with CRM, ERP, Salesforce, and other legacy platforms, so you can work smarter, not harder. Yet many system integrations fail due to poor customizations that don't integrate well (or at all) with existing tools. 
To avoid this, implementation teams need to establish three major factors: 
All systems currently in use and which ones will be affected 
Intended CPQ workflow and functionality 
How systems will interact post-integration 
8. Get trained 
Training is paramount for rendering a successful CPQ systems integration; if users don't find the CPQ solution useful, they simply won't use it.  
In contrast, when teams gain a clear understanding of how to leverage the various features and experience the true power of CPQ's capabilities, they will be inspired to maximize its potential to boost efficiency, accuracy, and revenue. 
As with any new venture, there will inevitably be challenges as users acclimate to unfamiliar tools and processes. It's better to over-invest in training and support versus doing the bare minimum to ensure everyone has the necessary resources to navigate any bumps along the learning curve.  
9. Optimize your configuration through testing  
We can't emphasize this enough—a rocky CPQ implementation is the surest way to prevent adoption of a new solution. Teams simply won't use a tool if they don't see it as a user-friendly asset. Testing should be incorporated at every level, yet it's rarely given the attention it deserves.
Here are the best practices we recommend integrating into your testing strategy: 
Performance and scale testing plans and timelines should be defined and executed before deployment  
No feature should be defined without a corresponding test case 
Subsequent sprints can't be developed until the previous sprint has been successfully completed 
For every positive test, at least two negative cases should try to break the system 
The ultimate digital transformation experience 
Can CPQ rescue your teams and operations from the perils of error-ridden, outdated processes? Absolutely! We've seen businesses transform their digital operations again and again with amazing results.  
Aspect Software, for example, achieved 100% user adoption and reduced their quote time from 6 months to 0 days with Conga CPQ. AV Flexologic, a global leader of its industry, used Conga CPQ to automate its quoting process—resulting in higher accuracy, faster sales cycles, enhanced employee and customer satisfaction, and increased revenue generation. 
Of course, each company's needs are different, so every CPQ systems integration must be strategically tailored accordingly to create the smoothest, best possible implementation experience for everyone involved.  
But regardless of whether you're just embarking on your digital transformation journey, or ready to take it to scale, the tips above will help ensure your CPQ implementation is as rewarding for your teams and customers as it is for your bottom line.  
Download the Ultimate Guide to CPQ to learn how to provide the ultimate user experience and master the entire revenue-generation process.