The case for better eSignature: why you should switch to Conga Sign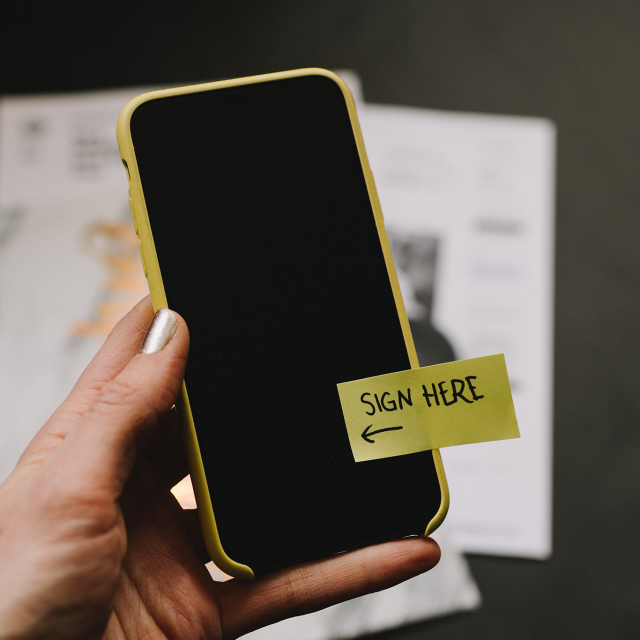 It's a daunting move to travel from your comfort zone, from the eSignature provider you've known for months—or maybe even years—to a new one.
We know. We get it, trust us. It's a pain to make any change, especially a change during a time when we're all just doing what we can in our business and personal lives to cling to stability. 
A technology change always comes with questions:
Will it be easy to implement? How will our team receive it, and then will they adopt it quickly so we don't miss a beat? How much training will I need to be able to train the team? Will it save us money? Will it be easier? And, the most important: Will it be worth it?
Then there's the non-starter: Even if it's worth the change, but your organization is already locked into a contract with another eSignature provider, that switch won't happen any time soon.
Not only is Conga Sign easy to implement and incredibly intuitive to use for everyone involved, it's a fraction of the cost of the other guys—and we're now making it easier than ever to flip the switch to Sign from your current provider.
We're so sure Sign will meet all your needs that we're offering new customers up to 12 months of free eSignature (some restrictions apply). With a much lower risk and the peace of mind, we know your switch will be seamless and easy.
Why Sign instead of the other guys?
Getting the signature at the end of any sales, negotiation, renewal, or contract process is that last hurdle before the deal is done. The signatures must be secure and compliant, and quickly—so you can move on just as quickly and do more business. And now, with so many of us working remotely, a solution that allows you to get the signatures you need without meeting up in person is a must-have.
With Sign, signatures are captured in a matter of minutes, and each action is captured in an audit trail, so nothing will ever fall through the cracks. And, electronic signatures are legally binding, so Sign makes it easy to embed legal signatures without the need for a notary public. Sign allows all parties to sign from anywhere, drawn on-screen or typed, mobile or desktop—so everyone gets their preference, and it supports Microsoft Word and PDF file types, so recipients don't need to have Salesforce to use Sign.
We don't offer any superfluous overpriced features you don't need, but Sign is powerful enough to brand and customize however you need it. So don't settle for an eSignature solution that can't deliver what you need—and stop paying for the extra stuff you don't. Our dedication to our customer experience is unsurpassed, and it's a value we take seriously in each and every interaction.
We know It's tough to make the switch from the comfort of the well-known name, but we also know Blockbuster was on top until Netflix disrupted the status quo for our at-home entertainment. And Google Chrome toppled juggernaut Internet Explorer. Spotify ousted iTunes. We could go on, but you get the idea: names that were once too big to fail were unseated when something better arrived. 
We're that something better.