What does document signing software do?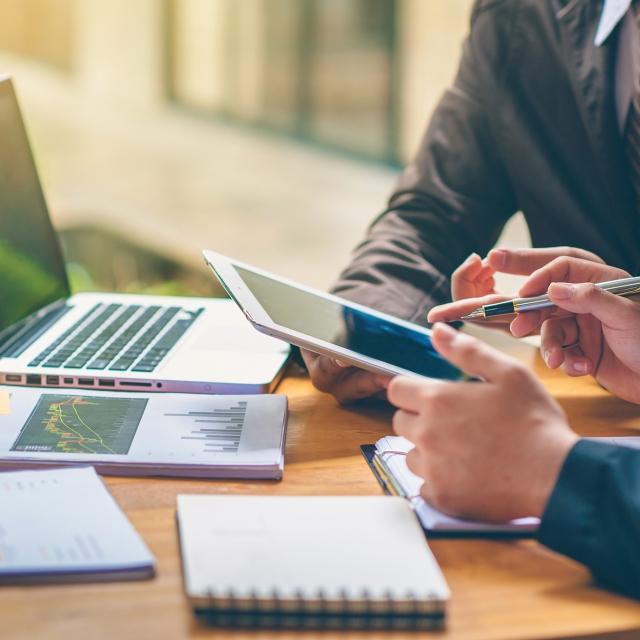 Document signing software enables the application of electronic signatures to electronic documents. It's essential to and used by various organizations, including financial institutions, government agencies, insurance providers, and healthcare organizations, to digitize, automate, and streamline their paper-based processes, facilitating a transition to paperless document signing workflows. By eliminating the need for physical documents, printing, faxing, and scanning, document signing software allows users to sign digital documents in real-time. This can be done through standalone signature apps or by integrating the solution into existing business processes and applications. E-signatures offer improved accuracy, eliminate contract errors and oversights, and provide a higher level of identity assurance compared to traditional wet ink signatures. 
Conga, the global leader in revenue lifecycle management, has established itself as a trusted name in contract lifecycle management (CLM), CPQ, Salesforce optimization, document generation, and eSignature worldwide. Conga's eSignature solution, Conga Sign, enables efficient contract signing and digitization of processes as well as seamless integration with all ends of the revenue lifecycle. Alongside other notable vendors like DocuSign, HelloSign, and PandaDoc, Conga Sign is widely recognized for its reliability and compliance in the market. It can also be integrated with systems businesses already use—and it offers white-labeling so that your branding is front and center at signing—not Conga's. 
The legality of signing agreements using document signing software platforms is well-established in over 60 countries globally. These countries have passed legislation to legalize and regulate the use of electronic signatures. Electronic signatures generally hold the same legal standing and admissibility in court as hand-drawn signatures, with few exceptions. Key examples of electronic signature legislation include the United States' Electronic Signatures in Global and National Commerce Act (ESIGN Act), the Universal Electronic Transactions Act (UETA), and the European Union's eIDAS Regulation. However, it's important to note that specific requirements and types of e-signatures permitted may vary from country to country. Therefore, it is advisable to review the e-signature legality guide specific to your country for a comprehensive understanding of the requirements. 
Utilizing Conga Sign electronic signatures offers numerous advantages for businesses seeking to optimize their signature processes and approval workflows: 
Superior Customer Experience: Conga Sign simplifies e-signing through an easy click-to-sign process on various devices such as mobile phones, tablets, and computers. Users can also draw their signatures using touchscreens or upload signature images.  
Easy Integration: Conga Sign provides fully supported SDKs and open APIs, ensuring seamless integration with core business applications. 
Enhanced Compliance: Conga Sign adheres to the standards for simple, advanced, and qualified electronic signatures in countries with e-signature regulations. It also complies with various security standards such as ISO/IEC 27001, ISO/IEC 27017, ISO/IEC 27018, SOC2 Type II, HIPAA, and FedRAMP. 
Strong Identity Assurance: Conga Sign offers a wide range of identity verification and authentication options to ensure the authenticity of signers.
Advanced Security: The encryption provided by Conga Sign ensures the protection of users and electronic documents from fraudulent activities. 
Signing Process Efficiency: Conga Sign streamlines digital processes through reusable templates, bulk sending, workflow automation, document management, and tracking. Workflow rules can be applied to eliminate errors, such as missing signatures, on signed documents. 
Connector Ecosystem and Seamless Integration: Conga Sign offers pre-built connectors to popular applications, including Salesforce, Pega, Guidewire, and Laserfiche, allowing for seamless integration and enhancement of signature workflows. 
User-Friendly Interface: Conga Sign features an intuitive user interface and document builder, enabling the quick preparation of electronic documents through drag-and-drop signature fields. 
Learn more about Conga Sign features here.
Whether you're sending out NDAs during the proposal process, closing in on contract negotiations, fulfilling product and service obligations, or renewing future agreements know you have compliance and security in place to instantly get the signatures you need with Conga Sign—start a free trial today.