Salesforce Optimizations
Blog
4 questions to ask when deciding on subscription management software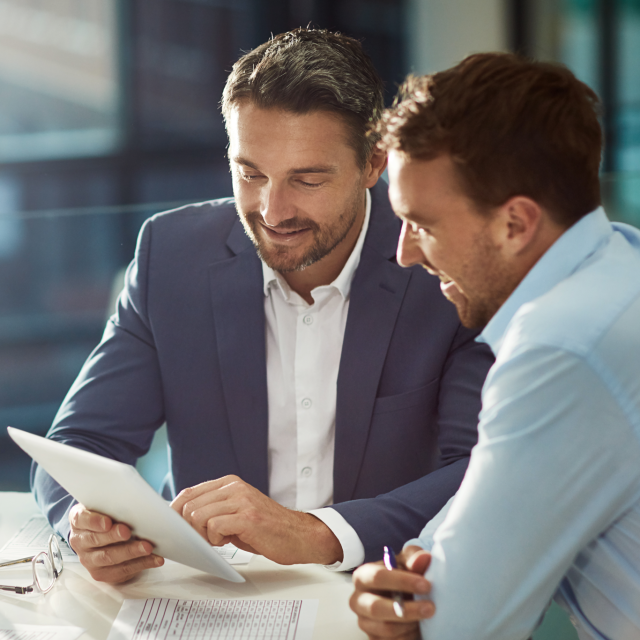 Moving to a subscription-based business model can mean a lot of change for your business.  
Leveraging subscription management software from solution suites built to solve the needs of your revenue operations can provide you with a big sigh of relief.  
The subscription economy is built on a strong revenue management system and with the shift to a subscription-based business model, the customer relationship is no longer limited to the original purchase, but instead, it lasts for the entirety of the customer's interactions with the company. Successful subscription offerings build a strong end-to-end customer experience—from the initial sale all the way through to order fulfillment, billing management, and renewal cycles. Your subscription management system should be able to manage your business from quote-to-cash (QTC) and across all selling channels. 
When considering the right subscription management software, it's important to opt for quality so you aren't sacrificing the customer experience or your revenue. 
Here are four key considerations when choosing the best subscription management software for your business. 
Does your subscription management software meet modern standards?   
It's important that your subscription management software meets your needs and helps you stay competitive within your industry, while still prioritizing the customer experience. Cloud-based subscription management software packages should offer top-of-the-line products and services that support a variety of business models, such as those offering physical goods, digital services, or professional services.  
What's more, a modern subscription management platform should be able to offer those services while simultaneously being able to process complex pricing and quoting functions within customized deal time frames. Additionally, you should look for a solution that supports milestone-based agreements, one-time fees, usage-based services, consumption-based services, pooled usage, and metered usage.  
What to expect from a modern subscription management solution:  
An online subscription management system that supports blended business models and the flexibility to change offers based on individual business needs. 
Built-in tools that automatically propagate contract and asset changes to monthly billing systems and revenue schedules, while maintaining financial compliance. 
A solution that supports distributed order fulfillment for orders with multiple fulfillment systems or locations. 
Does your subscription management software integrate with your business workflow?   
A major benefit of top-notch subscription management solutions is the ability for teams across your organization to gain full visibility into the process. These solutions can configure, price, quote, contract, capture, and orchestrate orders across all channels, automatically. The best solutions will allow your sales reps, partners, and customers the ability to manage in-flight order changes, to handle partial or distributed order fulfillment, and to manage/add/change/delete subscription information as needs evolve.  
You can even manage your recurring revenue cycles and automate your compliance documents by investing in a contract lifecycle management (CLM) system, that's built for the subscription economy—such as Conga CLM. 
What an integrated and automated subscription management solution means for your business workflow:  
Subscription management solutions can leverage a single shared data model across quotes, contracts, and revenue management processes, enabling data from customer interactions to be available to all users. 
Subscription management solutions work effectively across all sales channels, so that you can manage customer orders, orchestrate delivery and provisioning, then bill and collect payment all within one solution through an automated workflow. 
Can your subscription management software meet scale?   
A subscription business model that is truly modern is automated, flexible, scalable, and integrates seamlessly with your CRM. With CRM integration, the financial risk is considerably less business processes and activities are all captured in one location. This eliminates the need for manual, disjointed work from sales or administrative teams and reduces the risk of human-error.  
How to determine if subscription management software can meet scale: 
Scalable subscription management platforms orchestrate the timing and creation of orders, invoices, and journal entries through document automation.  
For those with an ERP system, subscription management software needs to push accurate records into the back-end system so businesses can manage the back-and-forth of customer order delivery and payment in an agile system, while ensuring the final data that moves into the system of record is accurate. 
Is your subscription management software focused on the customer experience? 
It's no secret that your customer's experience is a top priority. To help bolster that relationship, it's important to allow for customers to not only browse, buy, and pay for a variety of products and services through multiple channels, but to also return and exchange items; to update billing preferences, shipping addresses, or quantities purchased; or to cancel their business—no questions asked—within an easy-to-navigate platform. 
Building this kind of personalized support at scale requires a subscription management solution that is innovative in its approach to customer success. It should provide easy-to-use self-service options so customers can get exactly what they need, when they need it. The right subscription management solution should also leverage automation, alerts, notifications, and artificial intelligence (AI) to drive revenue and reduce costs. 
A modern subscription management solution doesn't just automate business processes, handle transactions, or manage subscription revenue—it helps you learn more about your customers over time and flows the proper information to the right departments to make better decisions that streamline your business and get you closer to your customers. For example, solutions like Conga Digital Commerce provides a frictionless customer experience across all sales touchpoints with a unified, modern experience all on a single platform. 
How exceptional subscription management software supports the customer experience: 
Well-rounded subscription management tools should provide actionable analytics into the revenue management process from QTC. 
Customer-centric subscription business models should leverage applied AI to gain actionable insights about customer relationships based on historical transactional data which provides intelligent recommendations to sellers to help shorten sales cycles, increase average order sizes, and improve time to revenue. 
Good subscription management systems offer a conversational user experience to facilitate data entry, to increase speed of adoption, and to simplify stakeholder usage. 
Subscription software built with the customer experience in mind is agile enough to respond to customer and market demands in real-time. 
Conga's suite of solutions makes moving to cloud-based subscription software easy  
Conga's suite of solutions supports the subscription economy by enabling you to extend richer product offerings while delighting customers with delivery. You can now effectively plan your incoming revenue with accuracy and stay on top of renewals, all within one system. Our solutions help you reduce billing disputes, reduce revenue leakage and missed or late renewals, all while increasing your customer satisfaction and experience. 
If you want to learn more about how to successfully implement and manage a subscription management system to support your business, get our Ultimate guide to managing a subscription business.