Why is Revenue Management Important: 6 Key Takeaways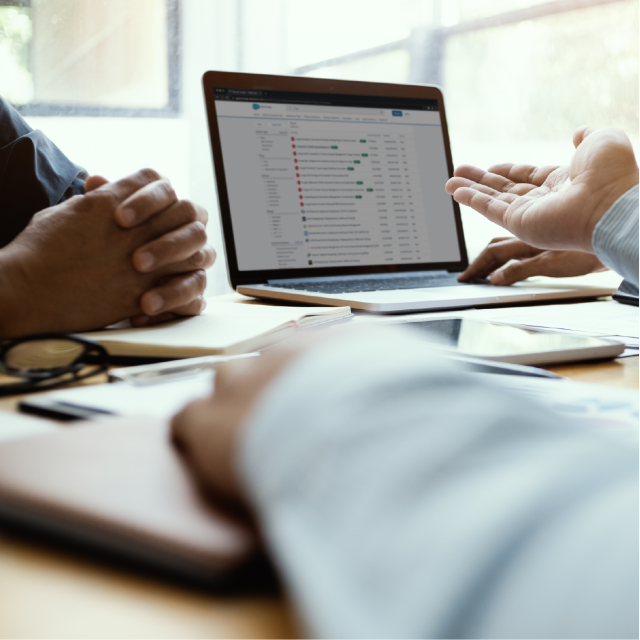 At Conga, we encourage our customers to shift their mindset from traditional sales management to a more forward-thinking revenue lifecycle management approach. We believe this fundamental pivot can help companies to maximize revenue by uncovering new opportunities throughout the customer lifecycle, while also delivering a better customer experience—which can improve retention. While it's not an easy task to undertake, the impact on business results makes it well worth the effort. 
Understanding the revenue lifecycle  
Some organizations are beginning to acknowledge the importance of the end-to-end customer experience and managing the full revenue lifecycle. However, in most cases, the true emphasis is still on "first order revenue"—which includes only pre-signature activities during the initial sales cycle. Leadership may talk about revenue management, but their automation efforts are designed to benefit new customer acquisition by eliminating bottlenecks in the sales process and other problem areas that can lead to lost sales. 
Simply automating sales processes is not enough. A true revenue lifecycle management strategy requires transformation throughout the entire lifecycle, including: 
Proposal and quoting 
Negotiation and execution 
Management and fulfillment 
Renewal and expansion 
This encompasses numerous business operations—and software functions—including configure/price/quote, document generation, contract management, customer relationship management, and more. Unfortunately, most organizations' existing tech stack isn't built to support this type of seamless end-to-end automation.  
6 points in favor of revenue lifecycle management 
In a recent Analyst Perspective, Why Your ERP and CRM Won't Transform Your Business, Stephen Hurrell of Ventana Research presented a compelling case for investing in a fully integrated software platform—not just point solutions—to modernize the end-to-end revenue process. Following are six key takeaways from that article. 
1. Technology alone cannot transform your business
Companies often try to dip their toes into the waters of transformation by digitizing sales documents and creating automated versions of their current paper-based revenue processes. The problem is, simply applying technology to inefficient processes doesn't make them more efficient—and it won't transform your business.  
True digital transformation requires alignment of three elements: 
People: While transformation does streamline and automate sales processes, it's not intended to exclude people from those processes. Technology is best used to eliminate tedious, repetitive tasks so human effort can be applied intentionally where it adds the most value—like managing customer interactions. In fact, people are central to any transformation project, because success requires top-down commitment from the entire organization. 
Process: It's entirely possible to automate a broken process, but that won't help to transform your business. Instead, companies must leverage integrated, end-to-end solutions to break down silos and re-engineer their revenue processes. Every workflow should be evaluated to identify pain points, bottlenecks, and other inefficiencies that can be addressed with technology. 
Technology: Finally, transformation requires choosing the right technology to meet your business needs. As we shared at Conga Connect 2022, the Conga Revenue Lifecycle Solution offers the flexibility to work on your platform of choice, with your solutions of choice. This enables you to build technology around your people and processes—not the other way around. 
2. Modern business models require dynamic pricing and complex product bundles 
It's not uncommon for modern companies to offer thousands of products and services, with pricing complexity to match—including nested bundles, conditional discounts, subscription and usage-based pricing models, and more. Without the right technology, it's simply not possible for sales reps to deliver timely, error-free quotes or keep up with constantly changing products and pricing. 
Accurate, efficient processes for configuration, pricing, and quoting (CPQ) are the foundation of the revenue value chain—and CPQ technology is a key element of the Conga Revenue Lifecycle Solution. Conga CPQ is designed to automate pricing and streamline product configurations, empowering sales reps to deliver faster, more accurate quotes at the optimal price—every time. Complex product, pricing, and business rules are centralized and automated to establish a consistent experience for every customer, while built-in "guardrails" prevent pricing errors and rogue discounting.  
3. Technology should complement existing investments, not replace them 
In today's marketplace, more and more companies are adopting digital sales channels and creating digital products and services—even organizations that operate outside of traditionally "digital-first" sectors. For these businesses especially, revenue lifecycle management requires technology and processes that integrate with what they already have, rather than starting from scratch. 
The Conga Revenue Lifecycle Management Solution allows customers to build the solution they need by integrating Conga solutions into their existing technology ecosystem. Conga's flexible API-first approach enables our customers to easily embed document generation, CPQ, contract management, and eSignature functionality into their business-critical applications—and seamlessly connect Conga solutions with any system of record.  
4. Modern businesses must be agile, flexible, and adaptable 
Customer relationship management (CRM) platforms and enterprise resource planning (ERP) systems are the workhorses of modern business operations. Unfortunately, neither of these technologies are known for their agility, flexibility, or adaptability. But leveraging innovative cloud-based solutions that integrate with your existing CRM and ERP—like the Conga Revenue Lifecycle Management Solution—can provide the needed agility to grow and adapt to ever-changing market conditions.  
5. Revenue management is a cross-functional responsibility 
While the traditional sales-first business model puts revenue ownership squarely on the sales team, we believe responsibility for revenue generation is shared by sales, marketing, product, and customer success, as well as legal, finance, accounting, and operations.  
This revenue lifecycle management mindset brings the entire organization together and creates one holistic customer lifecycle. Of course, it begins with revenue from the initial sales cycle, but it also encompasses the value of retention and customer experience, as well as incremental revenue from renewal and expansion. Every team is part of the engine that drives company growth. 
6. Technology should create a seamless customer experience 
As companies build out their tech stack, each new element should work within the existing ecosystem to enhance the customer journey and ensure a consistent, unified experience at every touchpoint. This includes not only typical customer-focused interactions like sales outreach, marketing campaigns, and support calls, but also invoicing, payment processing, renewal notices, and more. 
Conga's Revenue Lifecycle Management Solution transforms each company's unique complexities at every phase of the customer lifecycle. Our unified data model serves as a single source of truth to break down organizational silos and align the efforts of every team. 
Look to Conga for your revenue lifecycle management needs 
Managing revenue lifecycle processes, teams, and systems is complicated. That's why Conga has created a complete solution to address all your revenue management needs. 
The Conga Revenue Lifecycle Management Solution is built to unify and standardize processes across your entire organization, while providing everything you need to transform end-to-end revenue management: 
Open platform. Conga's API-first architecture enables companies to integrate directly into their enterprise apps, CRMs, and ERPs for a seamless revenue operations experience. 
Single data model. A single source of truth eliminates silos and delivers trusted analytics for the entire revenue lifecycle, allowing insight-driven decision making like never before. 
Artificial intelligence (AI). Conga's AI-driven capabilities improve visibility, increase deal velocity, and put negotiation power in the hands of your sales team.  
Configure, price, and quote. Stop rogue discounting in its tracks and empower fast, accurate quoting across all your selling channels. 
Document generation. Reduce errors, increase efficiency, and improve the customer experience by automating document creation processes.  
Contract lifecycle management. Automate and standardize the contract lifecycle to increase speed, lower risk, and boost compliance.  
eSignature. A contract is only good if it's signed. Gather compliant, enforceable signatures the easy way with Conga Sign. 
Whether you're using one feature or our entire set of capabilities, Conga delivers value and simplicity in a complex revenue lifecycle. Sign up for a free demo to see the Conga Revenue Lifecycle Management Solution in action.