Sales operations recipe for success: the 11 ingredients that create a well-rounded strategy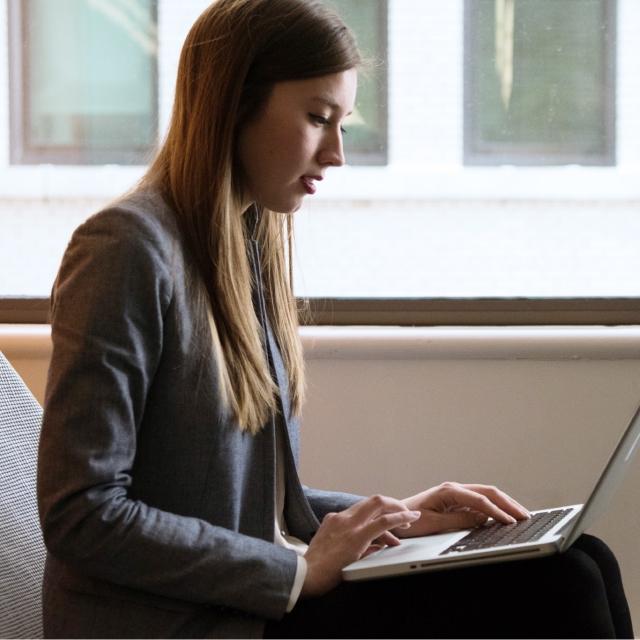 Look across any org and you'll find sales ops is asked to do a wide variety of tasks, from the tactical to the analytical, to the strategic. Companies rely on this team to own and optimize the CRM, forecast and report, enable and educate reps, map territories, set comp, implement tools; the list goes on. To say the least, things can get very busy in the ops world. We've boiled the keys to success down to what we believe are the 11 vital ingredients to a well-rounded strategy for sales operations.
11 sales ops roles you can't do without
1. Strategy and planning
It is impossible to develop a sales operations strategy inside of a vacuum. Ops must keep the plan in line with the company's guiding principles and external market trends. For a growing company, it is extremely important to produce a strategy that is ready to scale with the rest of the organization. Strategy and planning priorities include: development of a go-to-market strategy, definition of the sales hierarchy and the alignment of sales teams accordingly, redistribution of accounts, definition of territories, and, finally, sales compensation.
2. Process and methodology
Sales operation's main focus should always be to simplify, and accelerate the sales process. Often in larger or quickly growing companies, the sales process can be convoluted and complex. How many product offerings do you have? How do you set pricing? How many layers of approval are built in? As a result, sales reps can find themselves bottle-necked on should-be standard procedures. To solve this, create several concrete processes (enough to not exceed one page of paper), each of which define the deal stage, the probability of close, how to forecast, and what needs to be done before moving onto the next step.
3. Compensation
Compensation is a very valuable tool for sales ops to develop and promulgate best sales practices. Compensate on what matters most to the longevity and growth of your company. Think beyond just deal closures; consider go-lives, adoption rates and customer satisfaction. Also, consider compensation for other deal supporters – a la marketing, customer services, sales engineers, partner teams, etc. – who all contribute to the success of sales and customer lifecycle.
4. Deal Desk
Approvals are important, but so is cycle time. By automating approvals based on set rules, you can accomplish control without sacrificing speed. If the deal is simple enough, you can pass it through approvals without having to engage the deal desk, saving resources for more important or complex deals. For instance, as Conga grew, it saw a 174% increase in number of deals. Yet, with automated approvals, it also saw an 80% decrease in approval time.
5. RFP management
Clients rarely have the time or patience to read every page of every RFP that comes across their desk. To cut down the amount of reading, and potential for them to miss important details, Ops should place markers next to every paragraph they believe is most important or relevant to the client. This will help guide the focus and prevent the deal from stalling, allow you to differentiate your product and simplify the process for the client.
6. Territories and org alignment
Regularly revisit and reevaluate your alignments. A well-developed territory strategy will control the cost of sales, drive revenue with effective resource allocation, and allow reps to service more customers. Staying on top of your alignment will help you make the most of your sales talent, and adapt to market changes.
7. Order management
It is all about creating a standard order form that everyone can use and understand. Create order forms, authored by the CEO, which come directly out of your configure price quote tool with just a click. This will save time in manual doc creation and in approvals.
8. Integrated business systems
This is one of the most important functions of sales ops. Master your sales stack, make sure everything you have is useful and well-adopted. The use of standardized dashboards across different software will help you work cross-functionally and increase data accuracy. Some tools we recommend include Aviso, Salesforce, data.com, Hoovers, and Conga X-Author.
9. Analytics
The importance and influence of analytics in the ops world, the C-suite and virtually everywhere else continues to grow. Be sure to focus on the data that is most relevant and actionable to your sales team. Example: propensity models that track up-sell and cross-sell opportunities so they know which accounts to focus in on.
10. Renewals
As the demand for SaaS based solutions continues to grow, so does the importance of recurring business. Some experts predict as much as 80% of your revenue comes from renewals. It's important to ensure visibility into renewing deals so they don't slip through the cracks. Create automated renewal alerts for reps.
11. Training and enablement
The final step, but arguably one of the most important is sales enablement. Use training tools such as SalesHood to keep reps engaged with your sales content. Avoid long, wordy documents. Break it into bite-sized video messages or PowerPoint decks so they can digest the material quickly and get back to selling.