Deal management: Close deals faster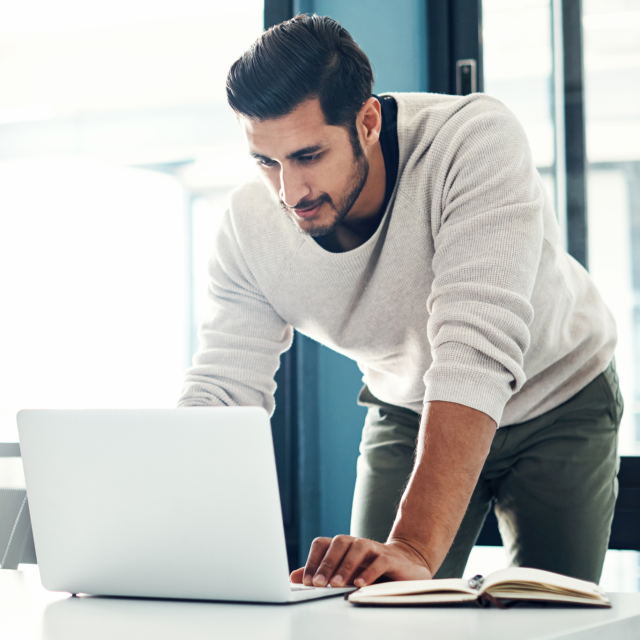 In order to grow, a company must be able to close deals. But selling is a complex process with many moving parts, from the initial sales call through nurturing, negotiation, and fulfillment. To complicate matters further, deals require cross-functional effort from teams across the organization—and most companies have multiple deals in progress at any given time. 
That's why deal management is important for any revenue-focused organization. Effective deal management can help increase sales efficiency and shorten the overall sales cycle, while also improving the customer experience. 
What is deal management? 
Without the right systems in place, it's almost impossible to keep track of an entire sales pipeline. Deal management refers to a process or software solution used to organize, track, prioritize, and analyze every deal in a company's sales pipeline.  
The goal of deal management is to gain a complete view of what's actually going on at every stage in the sales process, so you can move deals through the pipeline more efficiently. Effective deal management can help to simplify and organize the selling process, improve the customer experience, and ultimately increase conversions.  
5 benefits of deal management 
Here are five ways effective deal management can increase sales productivity and help your sales reps close more deals: 
1. More consistency. The goal of every sales team is to close deals, but each sales rep has their own unique approach to selling. Deal management lets you maximize the strengths—and limit the weaknesses—of each individual by creating consistent processes based on the most effective sales techniques. You can also set deal parameters (like discount levels and product constraints) to reduce rogue behavior and minimize risk. 
2. Increased visibility. In order to keep deals moving forward, you need instant insight into where each deal stands—and what might be causing deals to stall. Deal management provides a clear view of the entire sales pipeline, so you can identify potential bottlenecks and take action before they have a chance to affect the bottom line. 
3. Faster sales cycle. When it comes to sales, time is always working against you. The longer the sales cycle drags on, the less likely it becomes that a deal will actually close. Deal management lets you streamline sales processes and eliminate unnecessary delays, so sales reps can move deals through the pipeline more efficiently—without sacrificing quality. 
4. Improved connection. Deals never sleep. No matter where your team is located, they need access to current information—and they need the ability to work together anytime, anywhere, using any device. Deal management empowers cross-functional teams to collaborate, communicate, and share data so everyone stays aligned and focused on what matters most.  
5. Better decision making. Sales activity generates a massive amount of data—but it takes a powerful tool to turn that raw data into meaningful insights. Deal management gives you the power to track and analyze data from every deal, so you can identify patterns and trends, understand sales performance, allocate resources more effectively, and make data-powered decisions to move your business forward. 
5 tips to close more deals 
Sales reps are most valuable when they're engaging with prospects, not figuring out what to do next—or worse yet, spending precious time on administrative tasks. 
Deal management software is designed to streamline sales processes and eliminate repetitive, manual work. These tools provide a central platform for managing deals from start to finish—and a systematic way to track, manage, and monitor deals as they move through the pipeline.  
Here are five ways deal management software can help to improve sales rep efficiency and ultimately close more deals: 
1. Deal tracking. Monitor the progress of deals as they progress through the sales pipeline. Get real-time updates on deal status, deal stage, and next steps to move the deal forward.  
2. Collaboration. Give teams the ability to share information, updates, and feedback in real time. Keep everyone on the same page and avoid duplication of effort. 
3. Task management. Create detailed workflows to automate manual tasks and streamline the process of capturing, qualifying, and nurturing high-quality prospects. 
4. Compatibility. Integrate seamlessly with your customer relationship management (CRM) solution, email platform, marketing automation software, and other critical business tools—so your team spends less time bouncing between applications. 
5. Mobile access. Give sales reps the ability to manage deals from anywhere, at any time. 
Why Conga? 
Keeping track of every deal in your sales pipeline is no small task. Ensuring those deals close quickly and efficiently is even harder. That's why it's so important to implement a deal management solution to streamline sales processes and improve efficiency—empowering your sales team to close more deals in less time. 
Conga CPQ improves selling efficiency by automating the configure, price, quote process—a significant portion of the overall revenue lifecycle. Conga CPQ lets you accelerate the deal cycle, increase win rates, and provide a better buying experience for customers. With automation, you can generate personalized prices and quotes quickly, dramatically increasing accuracy and productivity. You can even create standardized sales processes that mimic the actions of top sellers—ensuring higher win rates and faster time to close.  
Conga CPQ also integrates seamlessly with our complete range of powerful solutions, to create a comprehensive revenue lifecycle solution. 
Read more about Conga CPQ in our ultimate guide.