Digital maturity as a key to successful digital transformation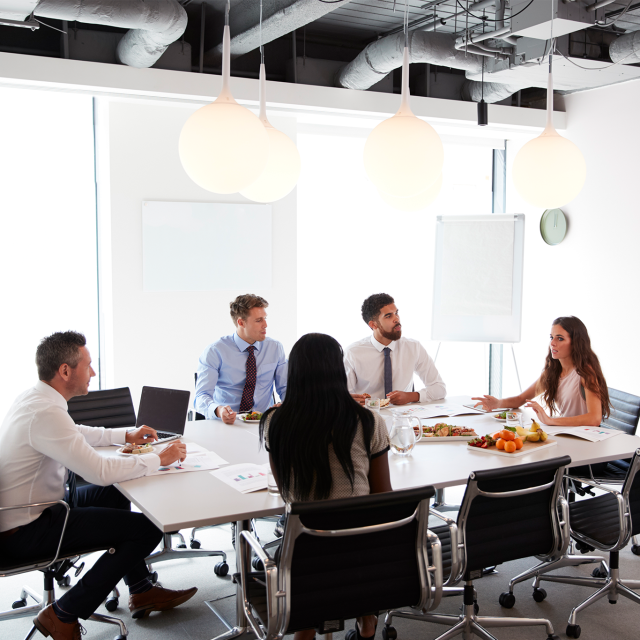 Digital transformation remains a top strategic priority for almost every organization, but not every change program sees the same level of success. A common pitfall is starting out by picking a technology and implementing at speed. Taking a more strategic approach, and planning according to a thorough understanding of the transformation objectives of the business, will deliver both a better result and an implementation that is able to evolve and scale over time.
This is the first in a series of posts designed to help you understand digital maturity: what it is, why it matters, and where your company is on its journey to digital transformation. The maturity model framework we introduce here will help you tackle the key stages of transformation: establishing a foundation of data, getting users onto the same systems, automating processes, integrating end-to-end, and reaching an intelligent state where the business has a 360-degree view of the customer.
In subsequent blogs, we will demonstrate the maturity model in action, applying it to commercial operations overall and the primary use cases that fall into that category: revenue operations, contracting and lifecycyle management and all document-based automated processes.
Digital transformation remains a priority
To understand just how important digital transformation is for most businesses, we can look to overall investment levels in transformation initiatives. Globally, spend continues to rise and is forecast to reach $3.25 trillion in 2023—more than half of worldwide technology investment.  
Businesses invest in digital transformation for these primary reasons:  
To gain access to more data and intelligence: leadership can use insights from data to define clear business objectives and strategies, allowing them to improve and grow the business and equip it to adapt to constant change
To improve the customer experience: the organization can provide customer interactions that are personalized, connected, and efficient across all channels (multi-channel and/or omnichannel) for better customer engagement and retention
To elevate the employee experience: employees can also drive change, work more efficiently, and take more satisfaction in their work through cross-functional collaboration, full accountability, and better alignment across teams, processes and technology.
Working to achieve these outcomes is essential for organizations to remain viable and competitive. As markets and situations evolve, successful digital transformation makes it easier for companies to be agile and flexible, to scale, and achieve rapid time to value. 
Why so many initiatives fail… and how to avoid failure
While 97 percent of companies surveyed worldwide already have a strategy for digital transformation, only half of those initiatives are successful. In Europe, where 98 percent of companies have a transformation strategy, the success rate is even lower, with only 43 percent of transformation projects reported to be mostly successful.
Any change initiative will struggle if it isn't based on a clear understanding of the business outcomes it is meant to drive. This is particularly true of digital transformation. Projects should never start with choosing a technology. Successful projects instead start with developing a strategy derived from an understanding of the business model and desired business outcomes. In addition, the most successful projects also take into account a given business' digital maturity. You can assess how ready a business is to have a long-term transformation strategy, and how it can be most successful on that journey.
The Conga transformation maturity model
The first step in formulating an effective strategy is to measure where your organization currently stands. The goal is to promote more effective functioning in the near future, while embracing ongoing innovation and change.
As companies progress along their digital transformation journeys and gain greater digital maturity they will streamline processes, break down silos, and enable working across team and departmental boundaries. They will be more agile and adaptable, as well as able to realize faster time to value in their business cycles and transformation initiatives. Digital maturity also directly impacts the customer experience where better, more connected systems result in a more personalized, streamlined approach to customer interactions.
The maturity model framework does not prescribe a linear change program where every business begins in the same place and follows the same steps to digital maturity. It is vital that every stage is assessed before any change is implemented to determine next best steps. By evaluating maturity of any given process or area you gain a clear perspective on the business' current state, and how to move it on to the next level of maturity, which in turn will help ensure transformation success for now and in the future.
Before transformation, many organizations will have processes in the initial stage. Here, the business operates in a reactive state. Many key processes such as managing proposals, quotes, contracts, invoicing and renewals, are manual and time-consuming. Employees often move information from one department to another via email, causing many bottlenecks and a lack of visibility into key information. Processes are lengthy and error-prone, and time is wasted finding out latest status and chasing down results.
Stage 1: Foundation
Once organizations move beyond their initial stage, they enter the foundation stage. This stage involves establishing an understanding of an organization's core business logic—such as the complexity around product and pricing, or 'manage, store and search' on contracts. The goal is to create a single data model.
At the end of this phase all users are on the same system, with the core data architecture and business logic creating a single source of truth. The right people and departments have control of this system and the information within it, yet it is accessible to everyone in the organization who needs it. This is the start of the journey, and while there are improvements to come, the foundation is in place.
Stage 2: System
Stage two involves getting users onto the system with basic workflows in place to create key business documents such as proposals, quotes and contracts. The core business logic, established in the foundation stage, will be used in conjunction with document templates to ensure instant, accurate and on-brand documents that are available at the click of a button.
Stage 3: Automation
Now the goal is to improve productivity. Emerging from the earlier stages there is a high level of understanding of business priorities, processes, and how those processes impact operations, revenue generation, and the customer experience.
With systems in place to support operations, the goal becomes further automating manual processes such as complex approvals and the signing and sending of all documents. The aim is to streamline end-to-end. That way, staff are freed up to focus on serving customers and growing the business because they're no longer consumed by the mechanics of putting together proposals, chasing approvals, or liaising with other departments to get something done.
Stage 4: Integration
Integration is about breaking down silos, connecting the customer experience, and ensuring data flows from one part of the business to another so another team can execute the next stage of the process effectively. For this to work, the building blocks of data must be consistent and widely understood across the business.
As processes are streamlined, cross-team collaboration increases. There are a range of improvements, such as credit checking taking place at the right stage of the process. Another example would be automating the input of complex contract data that is visible to all teams who need access. Systems within the business integrate seamlessly, from configure price quote (CPQ), to contract lifecycle management (CLM), to enterprise resource planning (ERP), right through to billing.
This stage represents a high level of maturity so processes work for the whole business, not just individual departments. Now, the effectiveness of the strategy and planning becomes clear. If decisions taken earlier have been too short-sighted, integration will be a challenge. An example of this is when a technology is chosen to address a specific pain point in one stage of the process, without considering the whole business and the need for flexibility in the face of future change.
Stage 5: Intelligence
Now operations are working optimally. The business can effectively use the intelligence it has gathered from seamless, end-to-end processes to inform decision-making. Reporting takes place across the business, not just at the departmental level. The business is equipped for continuous improvement. As any existing or new rough spots in the process are exposed, the route to address them is clear, and appropriate action can be taken.
Businesses beginning the process of digital transformation, or those in the midst of it, will benefit from a clear understanding of the transformation maturity model. The model provides a roadmap to achieving a state where businesses are able to connect with customers seamlessly, across multiple channels and levels of complexity. Companies that understand digital maturity and that take time to evaluate where their capabilities lie—and what the best strategy is to improve their maturity—will benefit most from their investments in digital transformation. 
In the next blog in this series, we will explore the digital maturity model as applied to end to end revenue operations. In the meantime, watch What's next: Navigating Digital Transformation for further insights.