CLM for Legal: Simplify Complex Processes and Capture More Revenue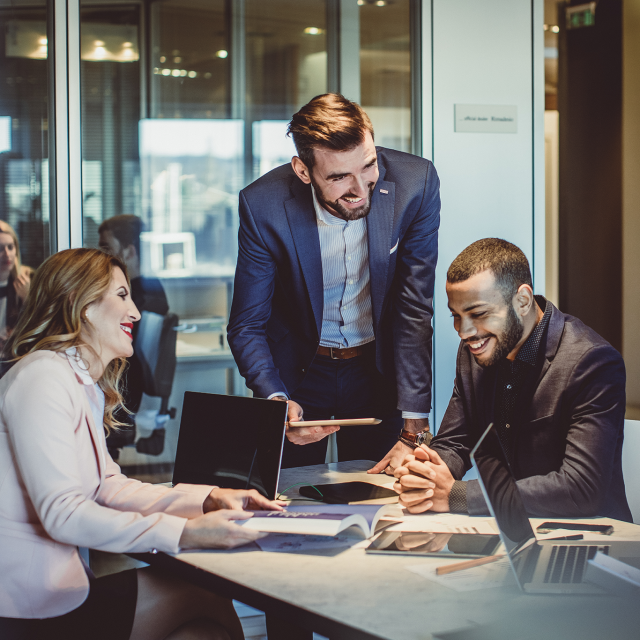 The complexity of revenue management has become increasingly challenging for businesses to navigate as they scramble to keep up with the ever-evolving regulatory frameworks, compliance demands, and customer expectations of the digital era.  
Add in the ongoing uncertainty and financial constraints of the COVID crisis, industry leaders have had no choice but to rethink the way they do business. Now, companies need to do more than offer unique products and services to stay competitive.
To thrive in the current climate, organizations need to extract maximum value, productivity, and performance throughout the entire revenue lifecycle—all while managing contract complexity, meeting legal requirements, and minimizing risk.  
How legal is raising the bar for contract management 

This complicated, high-stake climate is precisely why Legal's role has become critical for maximizing contract value and revenue growth.  
From removing risky contract language and updating renewals to expediting processes and approval cycles, legal teams are key partners in saving, recouping, and generating revenue. 
More ways legal elevates contract lifecycle management:
Eliminate rogue clauses, version control challenges, and other points of friction  
Streamline workflows for better efficiency while maintaining compliance  
Transcend information and process silos for better cross-team collaboration 
Speed up revenue cycles while reducing risk and missed opportunities 
CLM: Legal's revenue management superpower  
No matter how effective legal teams are, they excel as revenue generators when armed with the right tools and technology. 
More and more companies are realizing that mastering the complexity of revenue management starts with automating systems across the organization. Analysts predict that organizations will increase their spend on legal technology threefold by 2025. 
Here's how contract management solutions are transforming legal teams into a powerhouse for maximizing value, both for your company and your customers.  
Boost revenue cycles, lose the friction 
There's no question—streamlining and accelerating contract cycles fuels sales velocity. However, the very nature of Legal's work can put them in direct conflict with sales velocity and financial goals.     
Legal teams are charged with scrutinizing every deal and transaction to ensure compliance, from proposals and negotiations to renewals and beyond. Factor in the endless number of associated admin tasks done with tedious manual processes—legal often becomes the cause, not cure, for delayed approval cycles and missed opportunities, causing friction with sales teams and financial goals.     
But with better legal solutions in place, contract cycle times and costs can be drastically reduced.  
With a centralized, up-to-date, automated system that connects all departments across the organization, teams can streamline workflows to boost collaboration, productivity, accuracy, and time to revenue.  
Why is CLM important?  
CLM software offers a shared, centralized platform so that teams can simultaneously review, negotiate, and redline agreements at peak efficiency.  
Legal, sales, and financial teams all have access to the same dashboard with a 360-degree view of the contract lifecycle, making it easy to streamline negotiation and approval processes, track renewal opportunities, and avoid risky terms and clauses. 
What to look for in your CLM solution 
Legal workflow automation software connects and synchronizes systems and simplifies processes to improve efficiency, accuracy, and contracting outcomes. 
A centralized repository gives sales and legal the ability to view, update, redline, and track documents in tandem. All changes are synchronized across user platforms in real-time, eliminating duplicate data entry and securing version control.   
Instead of trying to manage critical revenue tasks in simple spreadsheets, legal teams can use automated solutions to replace cumbersome calculations and tedious manual tasks that usually result in human errors and slower sales cycles. 

What is a CLM strategy?
Automated revenue lifecycle management enables companies to make the most out of every revenue opportunity for maximum value. A robust end-to-end solution improves accuracy and efficiency across an organization, maximizing revenue gains as well as customer satisfaction. 
Capture more revenue 
With little to no visibility of contract lifecycles, the renewal process often suffers—expiration dates are missed, contracts aren't renewed, and revenue and upsell opportunities are lost. 
Advanced revenue management solutions increase visibility and cross-team alignment, creating more accurate revenue and cash-flow forecasts to increase financial gain.  
Automated features alert teams of upcoming renewals—that include any scheduled markups or discounts—so sales can proactively pursue and capture revenue opportunities while improving the customer experience. 
Simplify complex processes 
Complex revenue recognition spreadsheets are a main culprit in deal delays and revenue leakage. Both legal and finance struggle to keep these spreadsheets accurate and up to date while figuring out how to capture data from an ever-increasing and equally flawed variety of sources.   
CLM solutions, powered by AI, eliminate complicated error-prone spreadsheets that inevitably lead to lost revenue and increased risk. Automated legal workflows also streamline and simplify complex contractual relationships to accelerate time to revenue. 
Conga Revenue Management Solutions can help your organization: 
Extract higher value and revenue from contracts 
Complete transactions in less time at a lower cost 
Prevent revenue leakage and missed opportunities 
Avoid legal risk and liabilities 
Recapture revenue through contract enforcement 
Better manage contract renewals 
Track valuable data and insights   
What to look for in your CLM solution
By automating the revenue lifecycle, legal can simplify and standardize contract management for greater control and profitability with less complexity and risk. 
Mind your language and your clauses 
Sales are driven to close as many deals as possible, which sometimes means offering bloated discounts or breaking compliance standards to win over a customer.  
Inconsistent legal language itself can cause even simple contracts to become overly complicated or vague, causing additional headaches and layers of risk.  
Contract management solutions give legal team's the ability to create standard contract templates with pre-approved language to safeguard sales deals and negotiations. 
Sales can quickly access a clause library with pre-approved terms and conditions from anywhere. This gives reps the freedom to update contracts on their own, accelerating sales velocity and freeing up legal to focus on more important and lucrative work.  
Advanced contract lifecycle solutions such as Conga Contracts standardize specific templates, rules, and schedules; simplify processes; track, organize, and optimize analytics and insights; and reduce human error.  
Empowering legal to crush revenue complexity 
From the outside looking in, legal teams are up against impossible odds. Some might say that the contract management process in and of itself fundamentally flawed—inflexible, time-intensive, causes friction and slows revenue cycles—and the current climate is not exactly chartered territory.  
But this is where legal (and Conga) shine—finding ways to creatively and strategically reduce friction and resolve complex issues for the optimal outcome. 
With the right systems in place, supported by advanced end-to-end revenue management solutions, the opportunities for legal to transform business operations—creating maximum lifetime value for their organizations and their customers—are endless.  
Learn more about how Conga is helping companies reduce contract cycles from weeks to days with Forrester's recent report: The Total Economic Impact™ Of Conga Contracts.