5 considerations for choosing a contract management system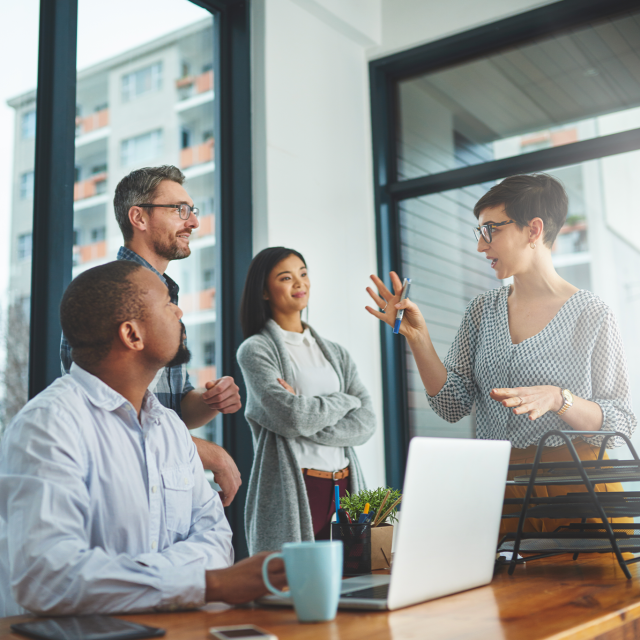 SHARE
Competition is fierce within the automated contract management space, and with numerous software solutions on the market, how can an organization make sure that it chooses the right one? It's important to consider the needs of your organization as carefully as you would examine the features and benefits of contract management tools. 
What is a contract management system?
A contract management system allows an organization to electronically manage everything related to vendors, employees, partners, and more. It automates the contracting process, making it faster to sign, send, receive and process contracts from anyone, anywhere. 
There's a reason automated contract management systems are now mainstream: they completely transform the way an organization handles internal contracting. If you seek a contract management system for your organization, here are some key factors for your company to consider:
1. Ease of use
Nobody wants a system that is difficult to use, period. The ultimate success of your contract management platform depends on many things, but mostly on whether team members are willing to give it a try. Ease of use, convenience, and a positive user experience will encourage not only an initial trial but also consistent, long-term use of the system. Whichever system you choose should be easy for all teams to use, and should ideally be compatible with the tools your organization is already using every day. When the onboarding and implementation processes are smoother, sales and HR teams experience less disruption and make a faster transition.
Organizations should search for a solution with features like the option to create contracts from accurate, error-free templates, the ability to batch send from a single screen, customization options, automated approval routing based on workflows, and a common, searchable repository to store contracts to ensure an easy-to-use experience for all teams. With these features, you'll be able to win back time and money, empower your team, and simplify the already complex contract management process.
2. Collaboration, amendment, and sharing capabilities
An agile contract management system allows teams to create, assign, collaborate, manage, and execute contracts in minutes – not hours, days or weeks. Automation benefits users in the following ways:
Secure business transactions: When so much confidential data is shared internally and externally, it's imperative that your contract management system is safe and secure. All data should be protected,  even when it's accessed by a combination of business and personal accounts. When a system is secure, it greatly reduces risk while increasing peace of mind.
 
Faster sales process: Speed up the entire contract processing system — from sending to signing to processing. Salespeople can land deals quicker, and ensure client satisfaction by starting partnerships sooner.
 
Simplified signature system: Faxing signed contracts is a thing of the past. Today, business depends on secure, legally binding signatures all done online. A robust signature service is an essential element of a high-quality contract management system.
 
Accelerated turnaround time: Does your client's project depend on a nondisclosure agreement? With the proper contract management system, you can get that essential document signed, sealed and delivered in a matter of minutes.
 
Greater access for all stakeholders: A key benefit of a contract management system is the ability to securely share document access with multiple people — those in your own organization, and also people in your client's organization. This prevents time being wasted by back-and-forth email chains and multiple document copies.
 
Increased visibility regarding document status: A contract management system gives you insight into where your document stands is in the contracting process. You'll see if your client has opened your document, or if it's waiting for action on your end. 
Look for a system that gives users the ability to monitor engagement, track documents, share and export data, and compare document versions, preferably in a way that is tightly integrated with your existing CRM. Conga Contracts for example, was designed to do all of this without ever leaving Salesforce, keeping everyone in the loop (and in one location) throughout the entire contracting process.
3. Potential for customization
The right contract management system fits your business, not the other way around. A customizable contract management platform allows users to:
Gain valuable insight into your organization's contracts. See what's working and what isn't, and understand ways your company can improve and speed up the contracting process in the future.
 
Identify and manage risk throughout the entire lifecycle of a contract. Make sense of legally binding language, and identify areas where verbiage should be changed to prevent risk for your organization.
 
Track contracts in real time as they move toward approval. Know where your contract currently is, and when you should expect it back in your hands with valuable insight into timeframes. 
 
Integrate with existing CRM, ERP, financial, and CPQ systems to create end-to-end contract automation with your solutions. When a contract management system meshes perfectly with your other essential business tools, life becomes so much simpler and everyday tasks become effortless. 
Automated contract management reduces the time it takes to complete a task without sacrificing quality of work. It enables users to quickly generate personalized documents with pre-built templates, pre-approved content and integrated data.
4. Risk management ability
A contract is only as good as the data used to create it, and when contracts contain errors, an organization is vulnerable to all sorts of risk. But the right contract management platform gives business leaders visibility into all the risks their contracts are exposing them to, allowing them to focus on business opportunities rather than missed contract renewals, lost savings on discounts and noncompliance due to unmet contractual obligations.
It's important to evaluate the legal analytics requirements needed by your organization as you decide on a contract management solution. The right CLM platform will greatly reduce and safeguard against risk with an all-in-one, automated process. Legal teams can be empowered to preselect which clauses and terms are available for sales to use, while third party contracts can also be tracked and managed.
5. Secure delivery and storage options
Contract management software can significantly reduce the delays associated with manual contract management, giving customers the ability to view and sign contracts securely, online or in person. Conga Sign allows organizations to send, secure, compliant, and fully-branded documents for signature within a single platform. The Conga Digital Transformation Suite also provides users with the ability to store and access documents in the centralized Conga Contracts repository, or within Salesforce, without space or cost concerns.