5 considerations to choosing a legal contract management system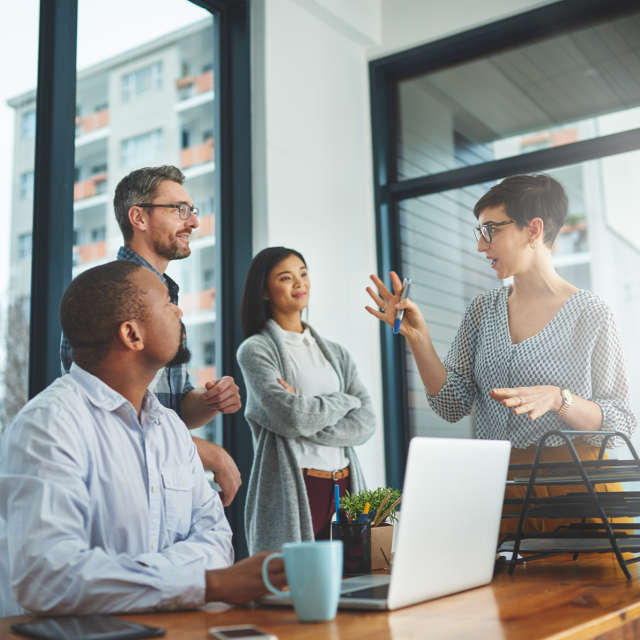 It's no secret that contracts are the foundation for revenue generation among scaling businesses. Recent data from World Commerce & Contacting shows that 80% of B2B revenue is governed by contracts.  
Yet modernizing contract processes to achieve maximum sales velocity, while still maintaining legal compliance, remains one of the biggest obstacles for growing companies.  
This is where contract management systems (CMS) have become a gamechanger for optimizing revenue operations in today's highly competitive, digital climate. But figuring out which CMS to choose or even where to start is another challenge altogether.  
To help guide your digital transformation journey, we've compiled five must-have features every CMS needs to help legal minimize risk, accelerate sales cycles, and achieve contract excellence at scale
What is a contract management system?
A contract management system (CMS) is a suite of integrated automated solutions designed to replace manual processes, repetitive tasks, and disjointed workflows with a streamlined system that optimizes the contract lifecycle from start to finish. 
These automated business solutions gather, store and monitor key customer information, agreement terms, and contract status in a centralized repository system—making it quick and easy for legal teams to manage contacting, regardless of complexity or volume. 
Key elements of CMS
The contract management process hasn't changed much—still incorporating a sequence of stages to create, collaborate, negotiate, sign, track, and renew. 
What has changed is the volume and complexity of contracts businesses have to manage to stay competitive in an ever-expanding digital landscape. 
Organizations simply can't afford to have legal and sales teams bogged down with mundane tasks, outdated systems, and stunted workflows. 
The benefits of legal contract management software
Legal contract management involves a significant amount of day-to-day admin processes that range from tedious to all-consuming, all of which are usually tied to tight deadlines.
Legal contract management software not only empowers legal teams to proactively track and manage contract risks and opportunities, but it also allows them to help, not hinder, sales velocity, dramatically simplifying legal processes to speed up business operations and keep revenue operations running at peak performance. 
With an end-to-end contact management system in place, legal can automate data collection, document preparation, and repetitive tasks with greater accuracy—resulting in increased efficiency and productivity, and better performance. 
An agile contract management system also allows legal and sales teams to work together to execute each phase of the contract cycle in minutes, instead of days or weeks. 
How to choose contract management software
Typically, organizations have prioritized sales and product teams when investing in digital solutions. But with legal operations taking on a more proactive and strategic role in revenue growth, legal automation has become a critical component of digital transformation strategies.  
In fact, the 2021 Chief Legal Officers Survey conducted by the Association of Corporate Counsel showed that contract management was the highest tech priority for legal and the primary investment for 67% of organizations.  
But with the ever-growing number of software solutions on the market, how can an organization make sure it's choosing the right combination of tools to meet both its current needs and future goals?    
5 must-have contract management system features for optimal performance
It's easy to get lost in the promise of everything a CMS solution claims to offer. But here are five components every contract management system should have to set your organization, legal teams, and end-users up for a seamless and rewarding digital path forward.
1.  Ease of use
Bottom line, if a contract management platform is clunky, it won't be utilized to its full capacity, and will either fall short, or simply fall apart all together.
Selecting a suite of cutting-edge solutions that simplifies even the most complex processes will not only encourage buy-in from the start, but will also pave the way for consistent, long-term use, improved performance, and ultimately, better business outcomes.
When FIS, the largest provider of technology services, chose Conga CLM to help eliminate the inefficiencies of its legal document management system. Almost immediately, FIS reduced contract processing time from two weeks to two days and the need for legal intervention to do so by 40%.
A highly functioning CMS should reduce the time it takes to complete a task without sacrificing quality of work.
For the ultimate user-friendly experience, implementers should aim to include the following features:
Standardized, error-free templates for document creation 
Ability to batch send from a single screen 
Automated approval routing based on workflows 
Unified, shared repository to store and manage contract
2. Unified platform and shared capabilities to enhance collaboration
Teams should have the capacity to easily store and organize contracts and related documents in one shared, unified platform, regardless of the source or file type.  
With a centralized repository, teams can quickly search and access virtually any file, clause, or contract and automatically receive accurate results with the latest, up-to-date information.
A unified digital platform enables legal and sales to review and redline documents simultaneously and in real time, eliminating time-consuming back-and-forth and securing version control. 
A single source of truth also gives everyone across the organization insight into where a contract stands, what actions need to be taken by whom, and by when—all critical for retaining business, generating recurring revenue, and securing loyal, satisfied customers. 
In short, a shared, centralized platform lets organizations take control of their contracts, providing 
Coordinated, efficient cross-team collaboration 
Enhanced visibility and tracking capabilities 
Shared access to customized templates, pre-approved language, and the latest, most accurate data availability 
Learn how global data center provider, Equinix, Inc., used Conga CLM to optimize their entire contract management system, decreasing human error by 70% and reducing contract cycles from 14 days to 90 minutes. 
3. End-to-end, customized integration 
To support highly complex processes that span departments or even continents, businesses need an end-to-end contract management system that streamlines, accelerates, and optimizes operations throughout the entire revenue lifecycle.
Investing in a suite of products that can function independently or as an integrated system allows businesses to customize their digital transformation in the time and sequence that makes the most sense for their needs and goals.
A fully integrated and fine-tuned contract management platform allows users to:
Integrate with existing CRM, ERP, financial, and CPQ systems. When a contract management system meshes perfectly with your other essential business tools, processes and everyday tasks become effortless. 
Scale business. Automated processes, workflows, and approvals improve productivity, reduce risk, and accelerate time to revenue, helping organizations grow at sustainable rate while maintaining quality service provision and performance.
Accelerated turnaround time: Collaborative redlining, standardized contract language and templates, and the use of eSignatures reduce contract lifecycles from weeks or months to days or even hours.  
Faster, better sales process: With less time spent on manual tasks and damage control, sales can give their customers more attention, better service, and a higher quality experience overall.
4. Risk and compliance management  
Contracts can be equally as damaging as essential to a company's success if they contain incorrect language, outdated terms, or rogue clauses that give away too much value.  
Implementing a robust digital platform gives legal the power to identify and manage risk throughout the entire contact lifecycle.  
By automating business operations, legal can help standardize contract language, workflows, and approval processes to maximize compliance, productivity, and speed. 
For example, legal teams can create a clause library with pre-approved terms and conditions, giving sales teams the freedom to update contracts on their own without increasing exposure or risk.
And, with a 360-degree view of documentation across the organization, all teams gain a better understanding of the terms, conditions, and inclusions of signed contracts as well as where customers are in the renewal process. 
 "We required a software that complemented our own mission statement - to improve workflow, processes, and decisions" - Dominic Quirschfeld, Senior Legal Counsel @Signavio
5. Secure business transactions and storage options 
With highly confidential data shared both internally and externally, it's critical that contract management systems are safe and protected. Safety features not only greatly reduce risk, but they also elevate customers' trust and peace of mind.  
A high-functioning contract management system should establish a simple, secure, and expedient process for delivering, updating, and storing documentation. And all customer and company data should be protected, especially when accessed by or shared with third parties.  
No CMS is complete without a secure signature system that can be carried out electronically. Conga Sign is an eSignature favorite that allows organizations to send and receive legally binding signatures within a single secure platform with just a few clicks.  
Transforming the user experience, start to finish
In today's ever-evolving, high-stake climate, it isn't enough for organizations to have the right people in place to handle contract management.  
Without the right tools, it's almost impossible for legal teams to keep up with the increased demand for compliance, sales velocity, and revenue generation.  
But with a high-quality, end-to-end contract management system, global enterprises like FIS and Equinix, Inc. can stay ahead of the competition while simultaneously creating a substantially better experience for both their customers and their internal teams.  
Download the Conga CLM for Legal Teams Data Sheet to learn more about how conga's contract management solution can help your legal team minimize risk and drive contract excellence at scale.