9 signs it's time for a CPQ solution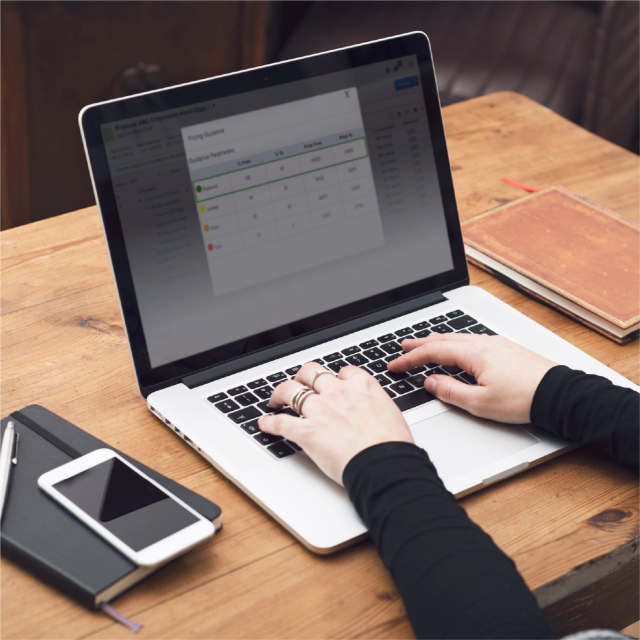 If you're in business, you likely have a configure, price, quote (CPQ) process. However, not everyone is familiar with the benefits of a CPQ tool. Could your business benefit from a CPQ solution? Are you looking for expanded, more predictable revenue? Here are some considerations when evaluating whether a CPQ tool could benefit your organization and transform your revenue lifecycle.
What is a CPQ tool?
Configure, price, quote (CPQ) software is a sales tool designed to help companies produce accurate and highly configured quotes. CPQ can help companies make all their complex products, pricing, and business rules centralized, automatic, and available in real-time. With the right software, your sales teams can have everything they need at their fingertips. Good CPQ should be able to automate or guide pricing and product selection, resulting in faster quote turnaround times and more closed deals.
What can a CPQ tool do?
A CPQ tool can provide predictable and even expanded revenue. CPQ tools help all channels sell more, sell bigger, and sell anywhere. And, for the most complex products, pricing, or channels, CPQ boosts sales effectiveness by giving you the power to create the best quotes possible.
Ensure CPQ is right for you
Because CPQ is so ingrained in many of your processes, implementing the tool can be a large undertaking. It's important to understand what it takes to implement and maintain a CPQ system and vital to think through what's needed before committing. In some cases, proposal management or document generation can be a better fit.
Proposal management software is a technology-based program that allows for the real-time creation, organizing, and archiving of business proposal contracts. It allows companies to keep contracts current, collaborate in real-time, track progress, and identify potential roadblocks that could prevent proposal finalization.
Or, if you just need to digitize and automate documents within your revenue lifecycle, such as proposals, certificates, or invoices—then document generation for product management is the right solution for you.
A super tool for super complex configurations
CPQ crushes the complexities within revenue lifecycles that contain highly configurable products as well as complex pricing that requires support during the configuration and quoting processes.
Certain business challenges like these kinds of complexities can prevent scalability and necessitate a CPQ solution to scale. If you see any of these 9 issues within your business, it's time to implement a CPQ tool:
Excessive deal cycle time from slow quoting and approval time
Manual errors because products are highly configurable or deal mistakes like configuring products that don't work together
Sales doesn't take advantage of cross-selling or upselling opportunities
Same deal configurations sold over and over
Unpredictable revenue and lack of visibility into sales processes
Over-discounting to close the deal quickly eroding the margin
Can't sell hardware software subscriptions and usage-based products/services together
Out-of-date product/pricing information or an inability to layer multiple pricing discounts or promotions dynamically
Need a self-service option but can't centralize the data
If you have complex pricing, products, or quoting then CPQ is your tool.
How to create organizational buy-in for CPQ
So now that you've determined that a CPQ tool can help make your organization's revenue more predictable, it's important to get everyone on board. After all, a great solution won't work if nobody can use it.
First, have well-defined processes that layer in the new technology. If you know all the steps in the process and who is responsible for what, it's easier to set expectations, secure buy-in from all the teams who participate in the process, and make a case to build out the team structures where necessary.
Also, creating a compelling list of benefits is also a great asset for gaining support for a CPQ tool. The messaging should be tailored to specific audiences like Sales, Order Management, or Provisioning – make sure you understand their specific pain points and highlight where CPQ can help.
You can also leverage customer references as part of the process. There is nothing like real-world proof of value to secure organizational buy-in.
How to prepare for CPQ
There's a lot to consider before you even start a CPQ implementation. To ensure you're prepared, have a pricing strategy set, understand your SKU framework and product catalog (clean it up if needed), and establish business processes so that they are ready for implementation. Don't start thinking about these things once implementation has begun or there could be delays or steps could be missed.
While a solid process is a key prerequisite, it is also important to make sure you have the right organizational structure and resources in place. It takes ongoing teamwork to manage the SKUs, price books, and configuration rules as well as uphold the governance model that brings together all cross-functional stakeholders needed for new product introduction or product retirement. But CPQ is not a panacea, so it super important to lead with process before adding CPQ to support it.
At the end of the day, you must commit to all these elements to be successful in the long term. This is key to the success or failure of a CPQ tool. Once you've set up your organization for success, you can expect predictable revenue and simplified pricing complexities.