Top 5 secrets to creating a world-class IT organization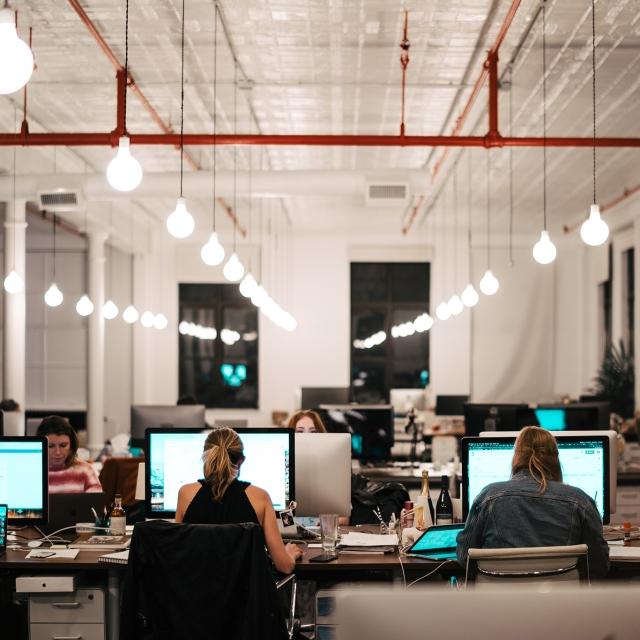 The role of the CIO is moving beyond selecting, managing, and maintaining internal technology to a strategic position with a mandate to transform the employee and customer experience and to drive enterprise growth and value. At Conga, we are honored—and very lucky—to have Silicon Valley Business Journal's 2017 CIO of the Year Rising Star, Praniti Lakhwara (CIO, Conga), leading the way as we scale and work to sustain the tremendous growth we continue to experience.
And we're excited and energized coming out of last week's Microsoft Ignite conference where Praniti—joined by Sunny Azadeh, President & CEO of Azadeh & Company, and John Nelson, IT Director, Penumbra—shared her top five secrets for creating a world class IT organization to a large, crowded room of conference attendees.
It all starts with great people, a maniacal focus on the employee and customer experience, driving adoption, having a solid data strategy, and drinking your own champagne as the saying goes. Read on for the details.
You're only as good as your people
You can have the most competent people, but without a foundational culture that brings everyone together, you won't achieve your maximum potential. Challenge your employees to innovate and not settle for the status quo. Empower them to make decisions, take actions. EQ and IQ are both important, but empathy, getting to know your team above and beyond work, and genuinely being interested in their lives, creates an environment where most people want to give their best. Lead with your value system and folks will follow.
Focus on the business and customer experience
Be involved from the beginning, define processes, create roadmaps, and plan for budgets. At the end of the day, no project is just an IT project, they're all business initiatives. Move as fast, if not faster than the business. Don't just govern, partner. Create and internalize a DevOps philosophy and then re-allocate resources to more strategic and value-added work. Once you have the operations nailed down and keeping in-line with focusing on the business, look towards innovation to continue to grow and transform.
Leverage innovation that drives adoption
It's important to keep things simple and easy for the end user. The more convenient something is to use, the more likely your end users will adapt it to it. Change is hard and you have to have an end goal in mind on what you are trying to drive your users to. Require your end users to utilize the new technology by tying it to a necessary step. Drive adoption with a carrot, not a stick! The more value you provide, the faster they will adopt. An example at Conga is our use of Max, a virtual assistant that utilizes natural language processing and predictive analytics to drive automation for our sales teams.
Instead of logging onto their computers and typing into a web browser, sales reps can interact with their quote-to-cash and CRM applications conversationally through texts and voice commands on their mobile devices. It's a very practical application of AI and quite impressive. Always look for ways to facilitate use cases for innovative technology that will help drive adoption.
Develop a data strategy
If your organization doesn't have a head of data, you are missing the train since everything is linked by data. At Conga, IT was looking at the KPIs they wanted to report against and realized 70% of the KPIs were aspirational because they were missing key data. The takeaway was that it is very important to understand what data is available and being collected in order to start working with teams to generate the necessary data by re-working apps or processes.
There are two philosophies in the data world:
Collect only the data you need to report on
Collect everything you possibly can and keep adding to it so you can report on what is needed anytime
The data strategy for each organization will most likely be different. Find a data strategy that works best for your business.
Leverage your own products
If you are part of a company sells products or services to other IT organizations, then drinking your own champagne (or eating your own dog food) can help your team contribute to revenue generation in several ways.
Contribute to your company's top-line growth by:
Being "customer 0" for your company's own products, or at the very least early adopter. This only increases the value of IT organization to the business. Give feedback to the product team on beta versions and create a formal process for this.
Testing out customer processes – test your support, customer success, solution engineering, and professional services processes. Avoid going the "internal" route so that you experience first-hand what your customers experience.
Bringing your best-in-class implementation to customers. Showcase your accomplishment, but remember to share "birds of a feather" stories versus a sales position.