The subscription economy is coming to the manufacturing industry – are CFOs ready?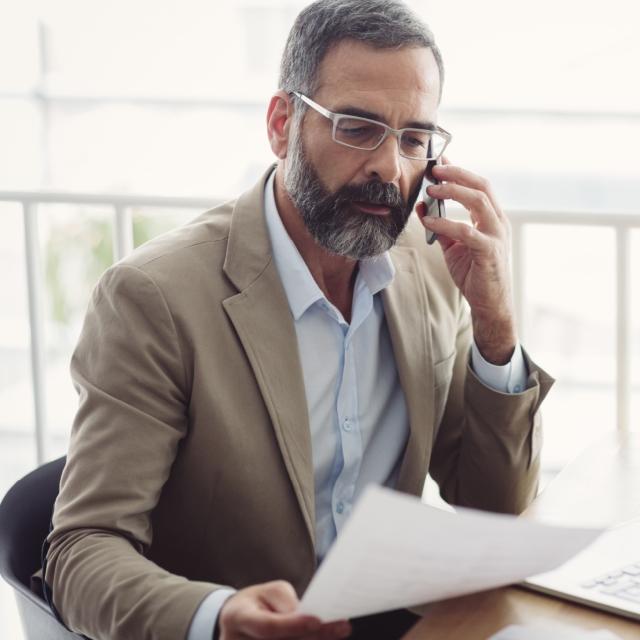 To stay competitive, manufacturing companies need to react quickly to business and market trends. New innovative technologies and business models are rapidly reshaping large swaths of the industry. For example, the subscription business model (also known as the "as-a-service" model) is relatively new to the manufacturing industry and upending the status quo. What started decades ago with utilities and telecommunications providers and quickly grew as a disruptive and cost-effective delivery model for enterprise software, is gaining traction as a disruptive model for manufacturers to deliver integrated products and services to customers eager to reduce capital expenditures.
Device-as-a-Service: a new subscription model
For example, high tech manufacturers like Apple, HP, and Lenovo each offer their own versions of Device-as-a-Service (DaaS), allowing customers to lease their devices rather than purchasing them outright. To stem the tide of defection of potential car owners to ride-hailing services like Uber and Lyft, automobile manufacturers such as Cadillac, Porsche, and Volvo have started to offer their cars through monthly subscription services. And even MedTech (medical technology) manufacturers like Philips are now offering some products (e.g. ultrasound transducers) via a subscription model. These are just a few examples of manufacturers adopting this growing industry trend.
New challenges for CFOs
While the subscription model is opening doors to new potential markets and sources of revenue for today's global manufacturers, it's also creating new challenges for their CFOs. Complexities such as dealing with new charge types, invoice calculations, and disparate systems to manage them can lead to order and billing errors, accounting discrepancies, time-consuming reconciliation, and costly re-work. In turn, delays can impact accounts receivable, cash flow, and actual revenue. There are also new accounting regulations (e.g. ASC 606/IFRS 15) that make revenue recognition calculations more complicated, particularly when involving a subscription business model.
Taking a broader approach to business leadership, today's CFOs are responsible for far more than just ensuring their financial houses are in order. They have a growing focus on strategy and investments in technology that help drive revenue growth and market share. This includes employing software automation to stamp out sources of revenue leakage due to lack of visibility and control over business processes. For businesses offering subscription services, minimizing customer churn (turnover) is critical because customer retention costs are typically a fraction of customer acquisition costs. In fact, a 2014 study conducted by Harvard Business Review showed that acquiring new customers costs is anywhere from five to 25 times more expensive than retaining existing ones. In 2003, research by Bain & Company concluded that "…a 5% increase in customer retention produces more than a 25% increase in profit."
Forward thinking CFOs are investing in middle office systems that help drive customer retention. For example, an enterprise contract management system can automate service renewals and identify upsell/cross-sell opportunities. Adoption of billing and revenue recognition systems can streamline invoicing and simplify management of recurring revenue streams. In turn, the reduced number of errors and delays leads to higher levels of customer satisfaction and retention.