The top B2B eCommerce solution requirements for the modern B2B use case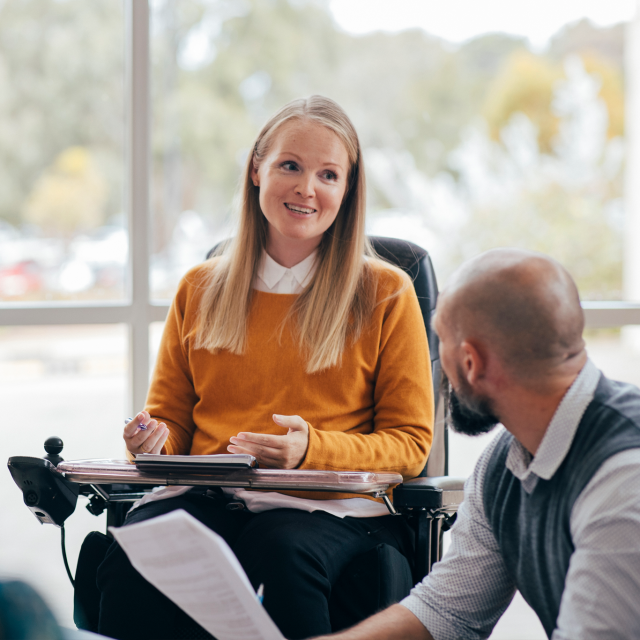 What are B2B eCommerce solutions?
B2B eCommerce Solutions encompass the online – through an online sales portal – sale of products and services between companies. This is as opposed to B2C (business-to-consumer), which describes the online business transacted between a business and individual customers (not a business entity).
B2B eCommerce software helps you connect the dots between online and in-person experiences to ensure total brand consistency across all channels. Empower customers and channels to buy from you whenever and wherever they need, and ensure product, price and promotional information is always tailored, secure and up-to-date.
Why having a B2B eCommerce solution is important
Companies not investing in digital channels are rapidly falling behind and will lose customers, struggle to compete, and feel margin pressure. The potential declines associated with a lack of "going digital" are largely due to a failure to satisfy customer expectations. Today's business customers are buying more online than via the phone and other offline channels. 74% indicate that buying from a website is more convenient than buying from a sales representative, and 93% prefer to buy online when they've decided what to buy and just need to make the purchase. In fact, Forrester expects the number of B2B buyers completing at least half of their work -related purchases online to nearly double to 56% by 2017. It's no wonder. As millennials take over the workforce, businesses must satisfy the demands of a generation that embraces, and often prefers, to engage in digital channels. By 2020, millennials will form 50% of the global workforce, and they expect a seamless omni -channel experience: 87% of them use between two and three devices daily.
"…really succeeding at B2B E-Commerce is…not just about luring buyers to a nice-looking site that appears helpful; it's about figuring out how to help business customers find the full range of products they need, saving them time and helping them to do their jobs better as purchasing managers and users of the seller's products."
Internet Retailer, B2B gets bold, October 31, 2014 Paul Demery, Managing Editor, B2B E-Commerce
Top considerations for B2B eCommerce software
Fast is the new better
While eCommerce platforms developed in the 1990s and even the 2000s are still around, these outdated solutions cannot compete with offerings developed in the time of SaaS and the cloud. Most of these legacy systems were absorbed by 'big iron' companies like IBM, SAP and Oracle, all of which have struggled to modernize these offerings and integrate them with their complementary solutions around ERP and CRM. As a result, companies find themselves burdened with a high total cost of ownership (TCO) due to the expense of running and maintaining these solutions. Contrast this with SaaS and cloud delivery, which make it possible to go live with meaningful solutions in a matter of just months. Simply put, companies can now evaluate, deploy and realize value in a true omni-channel B2B eCommerce solution within a single business quarter.
Agile is the way to go
An effective approach for B2B eCommerce is to define core use cases that can impact revenue in the short term and make those the nucleus of delivering digital channels and experiences. For example, simply moving 10% of low-value orders to a B2B site – such as those placed by smaller customers – can free up significant time for sales reps and/or customer service reps. Allowing business customers to 'self-serve' their account updates and check order status not only reduces call volume, but also increases customer satisfaction. After all, customers can order at their convenience, at any time. Moreover, B2B companies report that they've cut their cost to serve by as much as 90% by moving customers into self-serve environments.
Such an approach fits squarely with the agile philosophy: rather than wait to define 100% of today's requirements, companies can initially focus on a core set of processes that promise the highest business impact. From there, they can iterate as they track customer adoption and other metrics of success. Contrast this with legacy eCommerce platforms that require much more definition up front and are then hardened during delivery, making it increasingly difficult to iterate and add new capabilities.
Wrap the experience around the customer
Simply put, ERP systems are not considered 'systems of innovation' and lack the flexibility to wrap around unique customer needs. CRM solutions are more flexible, making it easier to personalize content, create relationships between partners and customers, bundle products as well as provide customers with a complete view into their records, orders and entitlements.
Modern, omni-channel eCommerce platforms eliminate this problem by seamlessly integrating all customer- and business-related processes. As a result, companies are relieved of the need to replicate their customer databases and build expensive integrations between disparate ERP, CRM and eCommerce systems. Instead, all parts of the business – including field sales, customer service and the customer themselves – can interact through the same platform, enabling a single view of each customer and consistent customer experiences across channels – hence achieving the promise of the omni-channel capability. "The attention paid to consistency in the online and offline experience increases customer loyalty, profitability, and spend with the business."
Essential elements of a winning B2B eCommerce platform
CRM-centric view that ensures a consistent customer experience across touch points
Easy access to digital, field sales team, and customer service reps for 24x7 support
Simple and intuitive digital experiences personalized for the customer based on role and permissions
Ability to support different order activity including first time purchases, re-orders, subscriptions and order changes
Visibility and seamlessness of sales and promotions across your various channels
B2B eCommerce solutions are more than the store
It's simple to distill eCommerce down to the basics and think that any solution will suit a company's needs. However, even in the B2C world, a cookie-cutter approach often fails to satisfy business needs. The reality is that omni-channel B2B eCommerce is complex and multi-faceted. Each business' eCommerce needs vary depending on its business model, product line, geography, and customer and partner types. Moreover, these variables can – and often do – shift over time. Plus, to differentiate from the competition, B2B companies offer special discounts and pricing, custom payment plans, and personalized self-service – all of which must be accommodated in their eCommerce solution.