The 5 pillars of transformational sales change management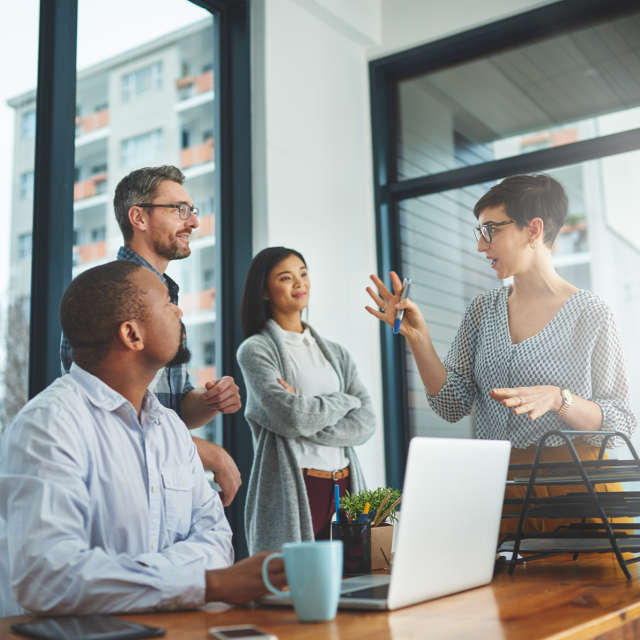 Paul J. Loftus is the Vice President of Sales and Revenue Retention of North America Tax & Accounting at Wolters Kluwer, and he has made a career executing transformational sales change management. His most recent experience in change management is when he was tasked to transform the way that Wolters Kluwer's 400 sales associates acquire and retain revenue. In this blog post, I analyze Mr. Loftus's thought leadership presentation at Apttus Accelerate 2016, where he was kind enough to share his experience and advice with the audience.
In order to frame the story properly, it's important to know Wolters Kluwer's historic legacy in business publication, delivering information and insight to organizations in the realms of: Tax & Accounting, Legal, Health and Finance. For over 100 years, their primary focus was on publishing, but the disruptive impact of software technology demanded adaptation, and now Wolters Kluwer is primarily a software provider.
The idea of change management itself has some nuance and background too. There can be any number of catalysts for change management within an organization; new executive leadership, a changing market can force a shift in strategy or product offering, consistently poor sales results and advancements in available sales enabling technology can all warrant a drastic restructuring. No matter the reason for such an overhaul, Mr. Loftus believes there are elements of a successful transformation that are consistent: Alignment to business strategy, talent, process, communication and technology/enablement.
Despite being such a well-established company, Wolters Kluwer was agile enough to adapt and embrace the needed changes. It's a good thing that they were too, because change management is tough, even in the best of situations.
In fact, saying that sales transformation is difficult to execute is an understatement. However, his previous experience helped Mr. Loftus approach the challenge with a healthy outlook. He stressed with the Accelerate 2016 audience the importance of patience in all areas of the business, telling them to keep in mind that "regression prior to reaching the desired state should be expected."
Below are the 5 pillars of transformational sales change management, as outlined by Mr. Loftus.
1. Alignment
Mr. Loftus began the transformation by evaluating the old sales strategy and designing a new sales methodology to align with the changing needs of their business and customer's feedback. After all, the whole goal of the transformation was to allow Wolters Kluwer to shift their product offering and better serve the market. By listening to customers from the start of the design and alignment phase, it ensured that the end result will be successful.
2. Talent
After the new alignment is identified and designed, the next step is to address the organization's talent. Wolters Kluwer was in a good position when it came to their sales team; Mr. Loftus had a large group of very dedicated sales associates, who quickly embraced the idea of a new product offering, so that they can better drive their customer's business forward.
Sometimes however, the catalyst for a change management project is the need for a better performing sales team. In this case, a change of hiring profiles, messaging and procedures needs to occur. This involves other departments such as HR and Operations, and so we see an example of how successful change management often requires cross-departmental cooperation.
3. Process
In regards to process transformation, Wolters Kluwer previously had multiple product lines; each one had a sales person contacting the customers, creating numerous connections. Through customer feedback, Wolters Kluwer learned it would be better to have one point person for each customer, so they changed to match their customer's needs. This realignment didn't necessarily mean throwing out the entire sales strategy; rather it involved making small tweaks to the sales model, so that it is more clearly defined.
4. Messaging
Throughout the entire transformation, at every step, it is critical to have clear and open communications with all stakeholders involved; this reduces the complexity inherent in any change. It's important to convey the reasons behind realigning the business strategy; otherwise the talent won't buy in and the change will be ineffective at best. Also, communicating why and how the process itself needs to change is important too, do so clearly and consistently.
5. Technology
Much like the talent and process elements, the technology element can be both a catalyst and a critical step in a change management project. New advancements in technology allowed Wolters Kluwer to identify and bring a new product to their customers; it was also a key piece in the puzzle for Mr. Loftus's successful sales transformation. By implementing a cutting edge software solution that his sales team could use to be more effective in the field, Mr. Loftus enabled them to do their job better.
Mr. Loftus and his team combined the technology element with the new process, which was designed from their customer's feedback, and consistently communicated how both elements are most effective to all relevant stakeholders. These elements culminated into a sales transformation that is foundationally strong and one that has had a positive impact on Wolters Kluwer, both in terms of new sales numbers and retention of revenue. Mr. Loftus finished his presentation by reiterating that patience and communication are the keys to success.
You can read more about Mr. Loftus's thoughts on transformation change management on the Sales Benchmark Index blog.