How To Utilize Seamless Commerce in 2022: Bing Mei from Accenture Weighs In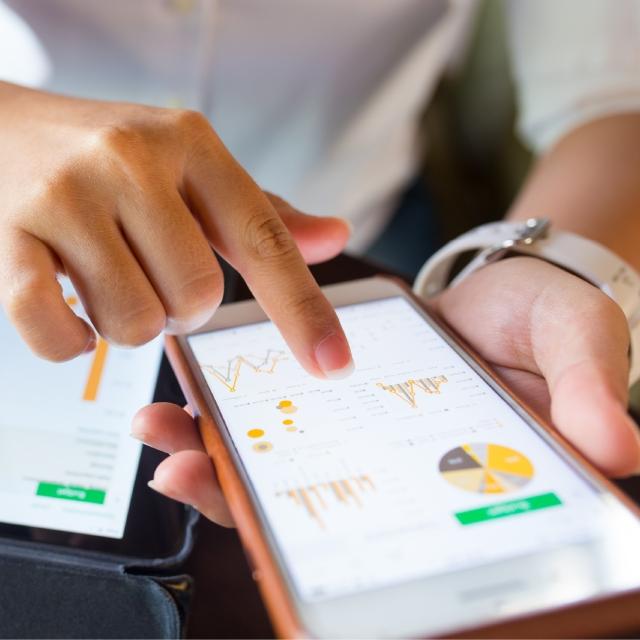 In a recent interview, Conga's Chief Marketing Officer Randy Littleson sat down with Bing Mei, Director of Quote-to-Cash at Accenture, to discuss how the Covid-19 pandemic spurred digital transformation and the recent pivot toward seamless commerce. Following are some key takeaways from their discussion. 
Analyzing quote-to-cash processes post-pandemic 
Randy: As you talk with clients in the quote-to-cash space, what topics are top of mind right now?  
Bing responds, "As we talk with our clients coming out of the pandemic, we're finding that—like it or not—many of them were forced to digitally transform their businesses. As they look back and analyze what worked well and what didn't, a lot of those topics fall in the quote-to-cash area." 
Questions clients are asking during post-pandemic retrospectives include things like:  
Were we able to introduce new products or services faster? 
Were we able to adjust our dynamic pricing in real time? 
How did we adjust to an entirely new customer base? 
Were our processes as agile as they needed to be?  
He continues, "Quote-to-cash has a significant correlation with how well these companies are faring in the post-pandemic world, and I think this will only continue. Leaders are reflecting on the need to introduce more speed and new capabilities. This is the next level of transformation for a business."  
Understanding seamless commerce 
Randy: We're hearing the term "seamless commerce" more and more often. What is seamless commerce and why is it resonating with people right now? 
Bing replies, "It really goes back to the idea of business agility. In the past, whether you were talking about CPQ, or sales, or distribution channels, or dynamic pricing, it was always in terms of separate, isolated point solutions. Today, businesses are looking for a more holistic solution and more integrated processes. From organizational setup to the various tools and systems needed to run the business, everyone is looking for seamless, end-to-end flow between the front office and the back office." 
Metrics and best practices for seamless commerce 
Randy: If companies are working to implement seamless commerce, what metrics or KPIs should they be focused on? What do you recommend in terms of best practices? 
"Each company needs to define their own KPIs for seamless commerce," Bing says. "You've got the traditional measures around quote-to-cash, like deal size and time to quote. But as you become more seamless, there's a different flavor of advanced analytics that comes into play."  
At an organizational level, seamlessness requires a different way of splitting up responsibilities, so there are fewer handoffs that require ad-hoc meetings. It also tends to minimize last-minute decisions about what the data says or how a deal should be structured. This creates a new, more collaborative set of metrics focused on how data flows through the system. 
He adds, "As you share common data models and common visions of process, you begin to measure things like reduction in manual intervention. Rather than having to implement point-by-point policies, you're able to understand the process from end to end. You begin to see ways to avoid process variations based on customer type, distribution channel, or product type. This holistic, universal approach to process helps to ensure we're executing against our commitments to the customer." 
A holistic approach to transformation 
Randy: As you talk to clients today, where do you recommend they focus their energy? What can they do to reach that best-in-class level for quote-to-cash and seamless commerce? 
Bing answers, "What we've described here today is the ideal state. We try to help clients understand they're not going to reach that ideal state overnight. There's a tendency to focus on the biggest pain point—you get a scrum team together and try to address that one area. What we try to tell clients is that one pain point is usually symptomatic of a broader issue."  
He explains that it takes patience and discipline to step back and view the process at a higher level, to determine what seamless commerce looks like for each unique business. From there, you can look at each area methodically to see how the parts complement each other. Inevitably, you'll find tension points where different groups are trying to optimize separate parts of the value chain, without figuring out whether those changes work together.  
He concludes, "We prescribe a more holistic view. Take a look at your capabilities from end to end and identify the step-level changes that need to occur to bring the organization together—including people, process, tool, and application. That way there is a very defined process for arriving at that ideal state."  
To learn more and get first-hand insights on the quote-to-cash space, watch the full video with Accenture's Bing Mei and Conga CMO Randy Littleson.     
This blog post is an abbreviated version of the video that's been condensed and edited for readability.