Healthcare contract management: the changing role of the Healthcare System General Counsel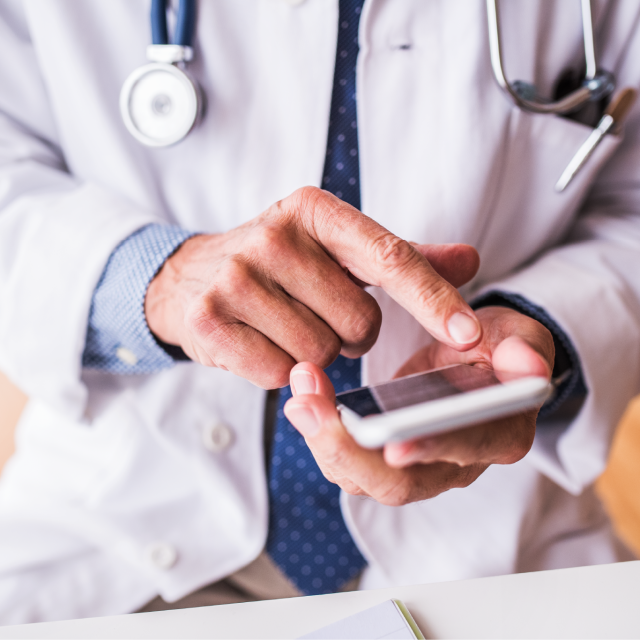 I remember the early days of COVID-19 as if they happened yesterday. First, struggling to get my son home from his semester abroad in Milan, of all places. Next, tracking his movement from Milan to Berlin to Copenhagen to Newark, an airport as empty as one in a Steven King novel. I remember how coronavirus moved to our shores, and Elmhurst Hospital (which was one mile from where I grew up) became Ground Zero in America. In those days, we learned about the heroic doctors and nurses who fought to save people and how our previous heroes, the New York City Fire Department, saluted them each night during a symbolic 7 p.m. shift change.  
As we emerge from the height of the pandemic, the roles of doctors and nurses are beginning to return to normal. However, one hospital role seems forever changed—the general counsel. During 2022, I attended two Consero Healthcare General Counsel conferences and had the honor of moderating a panel at each. The themes were consistent, and the mandate was more potent than ever. The role of healthcare general counsel has been transformed permanently.  
Partner to procurement  
During COVID-19, the general counsel became a key partner to procurement teams. Spend at a hospital in good times is diverse; including spending on pharmaceuticals, medical devices, PP&E, IT, real estate, and more. It is crucial to squeeze out margins in such a competitive and highly regulated business.  
With the need for health and safety items quickly, logistics and risk received a higher level of visibility within organizations than ever before. When PP&E supplies ran low, clinicians were forced to wear a single mask for multiple days. New contracts were required for secondary and tertiary suppliers when primary suppliers could not deliver. Heated discussions occurred as those inside and outside the organization asked to see Force Majeure clauses to understand their recourse. One General Counsel at Consero told me she personally waited on a loading deck for a new supplier's PP&E to arrive. In those moments, she became a member of the procurement team. 
Key advisor to the CEO 
Healthcare systems are getting more complex, and at Consero, several panels discussed how general counsel was more valued than ever in the executive suites. Some of the factors mentioned included increased partnership activity, expansion across state lines, increased regulation, and a more significant push toward value-based care. Hospital failures and mergers are also increasing. One of my medical device customers said they see the 80 major healthcare systems they deal with today dropping to around 20 by the end of the decade.  
Enabler of provider networking 
As mentioned above, mergers increase the provider network size. Living in Connecticut, I see New York City and Boston hospitals opening facilities in the battleground states in between. Hospitals are increasing their specialties, bringing on new practices and expanding telehealth capabilities to far-flung locations. Legal teams are being asked to scale their legal operations more than ever.  
Friend to legal teams 
One of the most impactful and emotional sessions was one that I moderated. The topic of mental health came up, and several of my panel members spoke up about their team members suffering from mental health issues brought on by COVID-19, remote work, and the stress of handling all the items discussed above with smaller staff. Healthcare General Counsel, especially over the last few years, has worked hard to become mentors and friends to their employees, accommodating their talented teams to preserve their mental health.   
Conga works with General Counsel at Healthcare companies across the industry.  
Conga CLM provides the repository and workflow that drive the Healthcare System contracting process. Conga makes important clauses, like Force Majeure and SLAs, easy to retrieve and standardize. Clause libraries dynamically assemble agreements and accelerate negotiation with provider networks, payers, suppliers, and partners. Wizards and approvals guide even nascent users through complex processes, freeing up legal teams to do what they do best.  
Conga Contract Intelligence – Conga Contracts imports and interprets 3rd party paper from suppliers and payers, so legal teams don't have to do this work manually. Conga Contract Intelligence utilizes artificial intelligence (AI) that interprets key terms and metadata that you can use throughout the negotiation process.