Salesforce Optimizations
Blog
Data Silos: What they are and how to eliminate them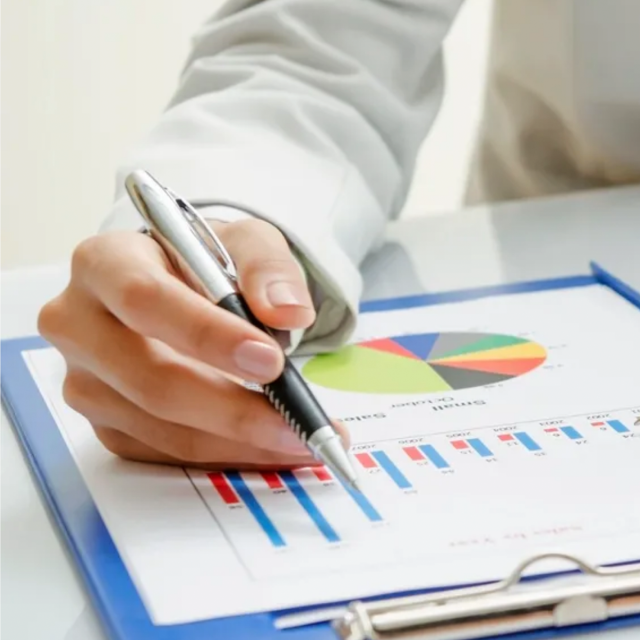 A data silo may sound like something that belongs on a farm, but unlike a grain silo which protects and stores, data silos actually contain data in a way that is often detrimental to business. Data silos are a repository of data controlled by one department or business unit and is isolated from the rest of the organization. This inaccessible data storage can become a huge roadblock to workflow and even create a security risk.  
Data silos tend to arise naturally in large companies because separate units or teams may operate independently and have their own goals, priorities and budgets. Before data silos interrupt your flow, learn more about them and how to dismantle them. 
What are data silos? 
A data silo is a repository of data controlled by one department and is isolated from the rest of an organization. Much like grain contained within a silo on a farm, data is closed off from other parts of the organization, making it difficult to access and use. It is also typically stored in its own system and incompatible with other data sets.  
Why are data silos bad for business? 
Data silos make it difficult to see the big picture. Silos limit the ability of leaders of an organization to use its data to manage business processes and make informed decisions. They also hinder business operations and the very analytics initiatives that support them.  
Without a unified, cross-departmental data model, you lack the full breadth of information needed to close deals without missing revenue opportunities. 
At their worst, data silos prevent sales reps and other operational workers from accessing important, relevant data about customers, products, supply chains and more. 
Data silos also: 
Create inconsistencies in data 
Prevent interdepartmental and end-user collaboration 
Create incomplete data sets 
Complicate efforts to comply with data privacy and protection laws 
Duplicate data processes 
Create a siloed mentality within an organization 
When do data silos occur? 
Data silos happen when business units are decentralized and managed as separate entities. This most commonly occurs in large organizations with different subsidiaries and operating companies, but it can also happen in smaller ones. 
Even if an organization does have a data management strategy—if the strategy isn't strong enough or if data sharing isn't a cultural norm—then fragmentation, inconsistencies, and data silos can still occur.  
A data set that is commonly siloed is contract data. Oftentimes we see sales reps working out of the CRM with account and opportunity data, and when it comes time to close the deal, the contract review and approval process reverts back to a manual email back and forth, relying on file naming convention to pinpoint version control and legacy knowledge guiding the approval process. These rounds of revision between legal teams are data points that need to be captured for visibility into the true revenue lifecycle – not just the sales cycle.  
You need a single and complete data model that enables you to support your initiatives with indisputable numbers. 
What organizations are most prone to data silos?  
Any organization without a well-planned data management strategy or manual cross-functional processes can end up with a data silo. While a single department or user may knowingly or unknowingly create a data silo, they are often a consequence of how organizations are structured and managed as a whole. 
Growing organizations are the most prone to data silos. As a company expands, new business needs must be addressed quickly, and additional business units are likely created. Both of those situations are natural data silo makers. Mergers and acquisitions also bring silos into an organization, some known and some unknown. 
How to know if you have a data silo 
Because of their disconnected nature, data silos can often be hard to detect. Some signs to look for include: 
A lack of data on business operations 
Mismatched data or different departments reporting different data 
Incomplete or out-of-date data sets 
Unexpected costs 
How to dismantle data silos 
Integrating data silos is the most straightforward way to break them down. Ultimately, it's best to not just eliminate any existing data silos but also prevent new ones from being created. A more comprehensive data management strategy helps achieve both of those goals. 
Conga connects the dots of a scattered system by eliminating data silos and helping your organization manage and use its data more effectively through streamlined revenue management. 
A Revenue management tool can help you oversee the entire process—from billing to order management to promotions—so that your customers can enjoy a seamless experience, end-to-end.  
When you're doing it right, revenue management enables you to manage different revenue models — products, services and subscriptions — for different lines of business and your recurring revenue streams, even as the customer relationship changes over time. This, in turn, enables you to be more consistent across your channels, more customer-friendly, and more efficient. 
Earn the maximum revenue from every customer engagement with Conga Revenue solutions. Conga orchestrates the entire order process, from initial task coordination to provisioning and fulfillment. 
Preventing data silos in your organization 
With Conga, you can help centralize and standardize your processes across departments and provide visibility for your teams now free from their silos and create a seamless experience for your customers. Our tool extracts date-, clause-, and accompanying contract-related terms from each contract and populates them in the CRM, notifying sales of upcoming expiration dates and reducing the worry that something will be missed.​ 
A single data model allows your organization to eliminate silos and inform insight-driven executive decision-making from a single source of truth with trusted analytics of the entire revenue lifecycle. 
Eliminate silos. Crush complexities. Deliver certainty. 
Drive business results with visibility into your data to proactively and profitably manage your business. Learn more about how Conga's Revenue Lifecycle Management Solution unifies, automates, and standardizes revenue operations processes across all teams to create one fully visible revenue lifecycle—not several fragmented ones.