Contract lifecycle management (CLM): putting an end to the contract management juggling act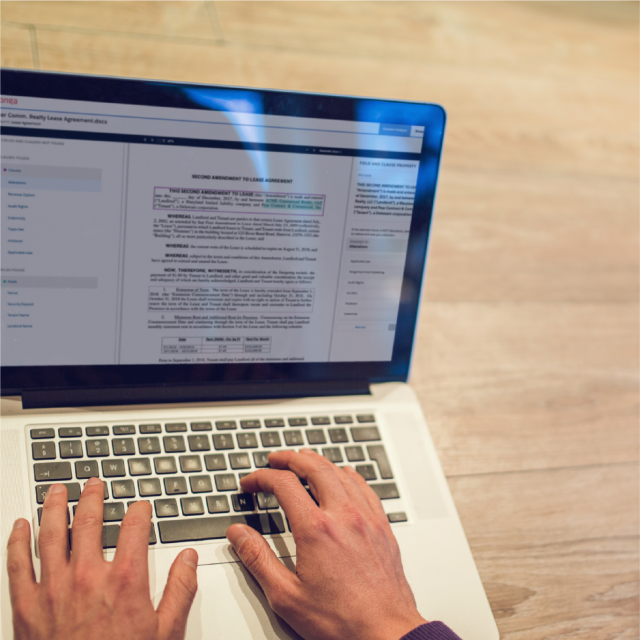 Managing contracts can sometimes feel like a balancing act, but it is fundamental to the success of a business. Today's limited workforce has left many legal teams in charge of contracts and mitigating risks, unable to keep up. The same goes for sales teams; many sales teams are stressed and left to their own devices when it comes to discounting and the closing of deals.  
This juggling act makes revenue growth nearly impossible with all the time spent paper-chasing, working with inefficiencies, and correcting huge errors. Rather than looking out for the business's best interests by negotiating better deals or spotlighting risky contract clauses, today's teams are forced to spend inordinate time on signature tracking, redline review, and more. 
Most companies have some sort of contract management system in place. However, many have outdated processes that don't do much for the growth of a business. 
What is contract management? 
Contract management is the process of managing contract creation, execution, and analysis to maximize operational and financial performance all while reducing risk. Contract management can be a very time-consuming part of a business—but it doesn't have to be. An effective and automated contract management system can save time, increase revenue, and extract insights. 
Contract management can be manual, automated, or hybrid. Contract management can help control funds, reduce risks, and stay on top of performance. However, there are many areas where bottlenecks can still form and ultimately cause inefficiencies throughout the quote-to-cash process.  
Managing contracts manually can result in the loss of valuable information. If your internal teams don't know all the terms of contracts or verify them, how can you be sure that you're meeting the obligations they have and correcting processes and ensuring growth? Also, information can't be quickly reused for new contracts, forcing you to spend a lot of time entering data you already have. 
How can you find the data you need among numerous documents if you put the contract away once it's executed?
A lack of knowledge causes poor planning, misunderstandings, missed deadlines, unnecessary costs, and many other issues. All this lack of data and key insights creates quite the contract juggling act. Most dated contract processes can hold you and your business back because they lead to mistakes, slowness, and cumbersome edits that affect your customers, prospects, and partners.  
However, there is hope! The right contract lifecycle management (CLM) tool ends this contract juggling act and regains control of the contract management process.  
What is contract lifecycle management? 
Contract management is your business' biggest opportunity to negotiate better deals, avoid precarious clauses, and mitigate risk. So, why not supercharge that process? CLM takes traditional contract management to the next level. The "lifecycle" in contract lifecycle management stands for the end-to-end management of contracts throughout all stages of the process. Contract management software like Conga CLM provides a digital platform designed to help your legal and other business departments easily create, negotiate, maintain, and renew agreements. 
Conga CLM streamlines your contract management lifecycle to improve your processes and your customers' experience. It helps with each step of the contract management process and streamlines your efforts along the way.  
How? Conga CLM helps you manage your agreements step-by-step through the contract lifecycle, automating processes and giving you access to critical data you can use to increase your bottom line. 
The contract lifecycle management process 
Contract lifecycle management is a critical part of the larger revenue lifecycle. As different contract types go through their various stages in the lifecycle, contract managers must monitor any potential changes or breaches of contract. And, if a customer is unhappy with their contract, it is worth making alterations to said contract. In all cases, it's important to follow contractual obligations while also making sure both sides of the contract are happy. 
Real-time collaboration and tracking are key to mitigating risk and closing business faster during the contract negotiation and execution phase of revenue lifecycle management. Conga CLM is an end-to-end contract lifecycle management solution built to automate complex processes that involve multiple groups. It empowers everyone involved in the process, increases visibility, and enforces compliance. 
There are many times during the contract management process when lifecycle management becomes incredibly important. Contract lifecycle management is there to streamline and support every step of the revenue lifecycle; from propose and quote to renew and expand.  
Benefits of Conga CLM  
Everything involved with a contract can be made better with Conga CLM—from the generation of the initial contract requests to the reporting and analytics on every executed contract. CLM can: 
Ease the negotiation and approval processes with automation, reminders, and simple tracking. 
Ensure requestors provide the right information and requests land in front of the right people. 
Speed up the initial draft and ensures inclusion of the right language. 
Enable fast, easy, modern electronic signatures.  
Create a single source of all contract documents and data so you can always find what you need. 
Provide insights and analysis of your contract processes, embedded data, and inherent risks. 
During the negotiation and execution phase of the revenue lifecycle, real-time collaboration and tracking are key to mitigating risk and closing business faster. 
Contract management software has the potential to transform operations and improve efficiency and productivity. It enables in-house legal teams to significantly reduce the amount of time spent on tedious contract management tasks, allowing for more time and attention dedicated to higher-value activity.  
CLM also provides your team with a secure online repository to store all of your organization's agreements. Conga CLM provides a seamless experience within the Salesforce user interface that pulls and passes data between the CLM and CRM, with the ability to integrate with other systems via APIs. And, the ROI can be huge. In fact, according to Forrester's findings, organizations deploying Conga CLM achieved an estimated 294% return on investment (ROI) and $19.3 million in financial benefits over three years. 
Who benefits from CLM 
Identifying and implementing the right tools, techniques and technology can mean the difference between unmanageable backlogs and efficient operations. 
Any innovative business with long-term goals can find CLM incredibly useful. And, not just legal departments benefit from a contract lifecycle management tool. HR departments deal with many contracts, including standardized contracts, pre-approvals, offer letters, Non-Disclosure Agreements, and more. These can greatly benefit from a streamlined organizational tool like Conga CLM. 
Finance, sales teams, and even marketing are just a few departments that greatly benefit from a contract management software. Everything from the budget, forecasting revenue, closing deals, vendor agreements, and influencer agreements can be more easily managed with the right CLM tool. 
CLM: the connection among teams 
Every department handles contracts differently, creating a disjointed system that slows down business and puts it at risk. But contracts are the glue that holds your business together. They sit at the core of every major segment of your company, guiding every decision, relationship, project, and transaction. Contracts contain more risk and reward than any other part of a business. So, ensure you're managing these risks and rewards in the most streamlined, organized way possible; with contract lifecycle management. 
As long as there are contracts, there should be the right management tool. The future of contract management is digital contracting that allows you to accelerate, control, and understand all of your contracts 
Put an end to the contract juggling act! Get a demo and learn more about how Conga CLM can help you reduce risk and improve processes across your entire organization.