Conga Inspire Award winners: transformation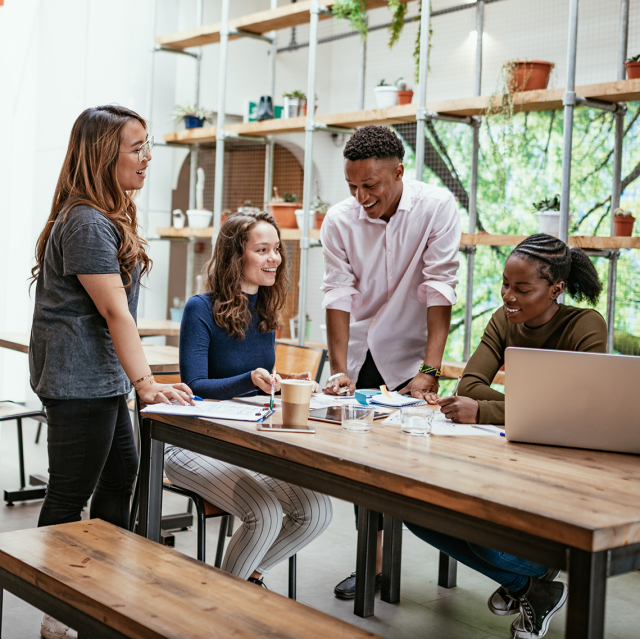 Through innovation we create value. We recognize companies that are leveraging Conga's solutions to drive returns on investment through unique and transformative ways previously unseen.  
Your 2023 Conga Inspire Award winners in transformation: 
1. Twilio  
Twilio is a customer engagement platform used by hundreds of thousands of businesses and more than ten million developers worldwide to build unique, personalized experiences for their customers. Their platform helps businesses improve customer engagement and they are trusted by the world's biggest global enterprises.  
Conga products: Conga CPQ, Conga CLM, Deal Maximizer, Conga Approvals, X-Author, and Turbo Pricing 
 Achievements: Every year, Twilio finds a new way to transform their business with Conga's technology. In 2022 however, they saw a major breakthrough with Conga's solutions and currently utlize a variety of them, including Conga CPQ, Conga CLM, Deal Maximizer, Conga Approvals, X-Author, and TurboPricing.  Twilio has an extremely complex product catalog, consisting of over 8,000 quotable line items with custom price points and discounting guidance. Any given order form could include hundreds of line items. They were able to address their pain points through the combined power of TurboPricing and asset-based quoting. While individually, each of these technologies provided significant improvements for Twilio, together they changed the landscape of how their sales team can build quotes.   
Key outcomes: Conga significantly increased the processing power of Twilio's cart—removing the need to manually build order forms and improving the end-user experience. Coupling this with Asset Based Quoting, they were now able to pull in assets or previously contracted products, quickly build quotes, and automatically include existing products and pricing. This allowed their builders to spend time focusing on building what's next for Twilio, rather than providing user support. The result was a massive return on investment:  
Ability to build and price 3x larger carts (thousands of lines) without support from back-office teams  
55% decrease in "re-price" time, so significantly less time is spent in the cart waiting for line items to finish pricing  
21% reduction in days to build an order form, so account executives spend less time doing non-selling tasks, while customers receive order forms faster  
30% reduction of revenue leakage due to credits related to manual order form setup errors  
50% reduction in manually built order forms and 20% reduction in performance cases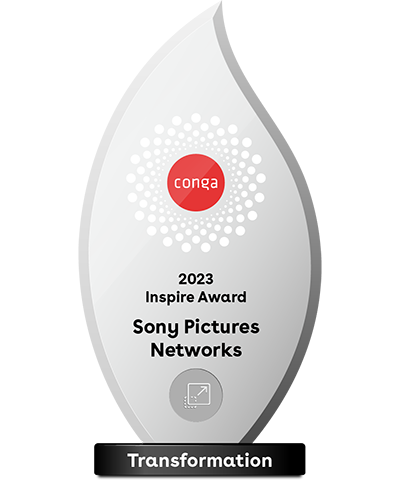 2. Sony Pictures Networks India     
With diverse businesses including general entertainment, movies, sports, digital and content production, Sony Pictures Networks India (SPNI) completes close to 3,000 contracts every year.   
 Conga products: Conga CLM  
Achievements: As SPNI looked for a solution to scale their business seamlessly, Conga CLM stood out as the platform of choice. Through a well-defined implementation program, they were able to go live in under a year. They also developed a feature allowing legal, commercial, and business teams to collaboratively create case report forms (CRFs), extending their user base beyond legal into commercial and business functions. This feature improved collaboration for the client and drove a significant increase in user count and licenses. In addition, Conga can now offer this feature to a wider customer base, demonstrating the flexibility of the CLM platform.  
Key outcomes:  The implementation of Conga CLM has transformed SPNI's contracting process by making it more inclusive and collaborative. It has allowed them to bridge finance, commercial, and business users onto a single platform, resulting in a 3x reduction in turnaround time within 12 months after launch. The transformation engagement has also improved standardization, with non-standard contracts and templates reduced by half.   
In just one year, Conga CLM increased inefficiency, reduced risk, and helped make SPNI a more data driven organization. Results include:  
190+ contract types, 46 CRFs, and 80+ templates configured  
Productivity-enhancing features like allowing users to clone a CRF for reuse in a similar situation  
A fully automated approval workflow with intelligent routing rules  
CLM integrated with other applications in the ecosystem  
Increased transparency so users can track the contract at every stage  
Capture of timestamps and detailed turnaround-time reporting  
Automaton of both sell-side contracts and buy-side contracts  
Syndication, social media, and licensing mapped with end-to-end execution from CLM  
Storage of contracts and attachments with version control, metadata, annotations, and comments  
 The measurable outcomes are also accompanied by softer aspects. Increased clarity of the process, roles, turnaround times, and status of a contract helps to manage expectations and creates a homogenous environment, reducing friction and improving interaction across all transactions.   
Ready to find out how Conga can transform your revenue lifecycle? Get a demo and get inspired!