8 mobile sales apps every B2B sales rep should download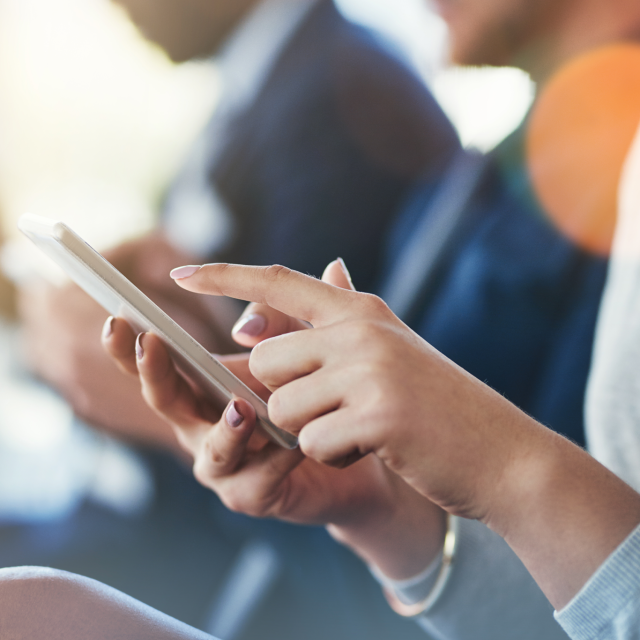 This is a guest post by Amy Abascal of FollowAnalytics.
We all rely heavily on our phones these days, but for B2B salespeople, their mobile devices are their lifelines. Closing deals would be virtually impossible without them. Smartphones provide immediate intelligence on prospects, organize trips, remind them to send follow-ups, route them around heavy traffic and dozens of other critical tasks that replace briefcases, maps, binders and card files from days of yore. And because of their capacity for data and connectivity, they fulfill these needs, so much better and faster!
Because the high capacity for mobile engagement by B2B sales teams has been recognized, a rather large ecosystem of productivity apps has sprung up. We polled our sales team and found out what mobile apps they couldn't live without.
Category: Prospecting and Social Selling
What it does: Easily allows you to create highly targeted lead lists, identify common colleagues and interests and interact with them in meaningful ways.
Why we love it: Salespeople can pinpoint decision makers and craft relevant messaging that gets noticed. Plus, they never have to walk into another meeting unprepared.
Category: Accounting / Administrative
What it does: Creates and submits expense reports on the go.
Why we love it: Submitting expense reports is a time consuming drag. Nobody likes saving receipts and laboring over painful spreadsheets! With Expensify, you just snap photos of your receipts and it does the tedious work for you.
Category: Travel
What it does: Tripit pulls all your travel plans together in one place so you get an at-a-glance agenda.
Why we love it: Tripit really takes the hassle out of organizing travel plans. It's all right in front of you. It sends push notifications with flight updates, provides driving directions and even monitors whether airline flight prices change. We don't know how we got by without it.
Category: Presentation Tools
What it does: Show slideshows and presentations right from your tablet or phone.
Why we love it: Keynote works on both Apple Devices and Android and allows you to take Power Point decks anywhere.
Category: Virtual Notebook
What it does: Organizes notes, photos, ideas, checklists and anything else you'd put in a notebook, all in the cloud.
Why we love it: Remember the days when you accidentally left your notebook at home and were rendered useless without it? They're gone. All your notes now live in the cloud, available on all your devices. With outstanding text recognition, you can snap photos of handwritten notes and make them searchable. Tag notes and paste in charts, pictures and attachments. Evernote saves time and keeps you organized.
Category: CRM
What it does: Mobile access to Salesforce
Why we love it: Puts CRM in your pocket. Look up contacts, log calls, track activity and check dashboards from anywhere. Advanced sales reps even have the ability to send quotes to prospects with the help of additional Salesforce applications. This one is a no-brainer!
Category: Calendaring
What it does: Documents, plans and tracks meetings
Why we love it: Allows you to track who is in meetings, provide public and private notes, and syncs notes into the Oracle Marketing Cloud, Salesforce, Evernote, Dropbox and a host of other business tools at the touch of a button.
Category: Video Conferencing
What it does: One-click video conferencing
Why we love it: Appear.In allows you to create and join video conferences with nothing more than a URL. While the mobile app is useful, people can join through their browsers, with no registration, clunky plugins or cumbersome interfaces. Add up to ten participants and easily share your screen. Keep in mind, even though you may be meeting over mobile, don't lose your grip and commit any of the common sales meeting mistakes! Unlike just about every other video conferencing tool we know of, this one just works!