5 steps to solve contracting challenges for CLM success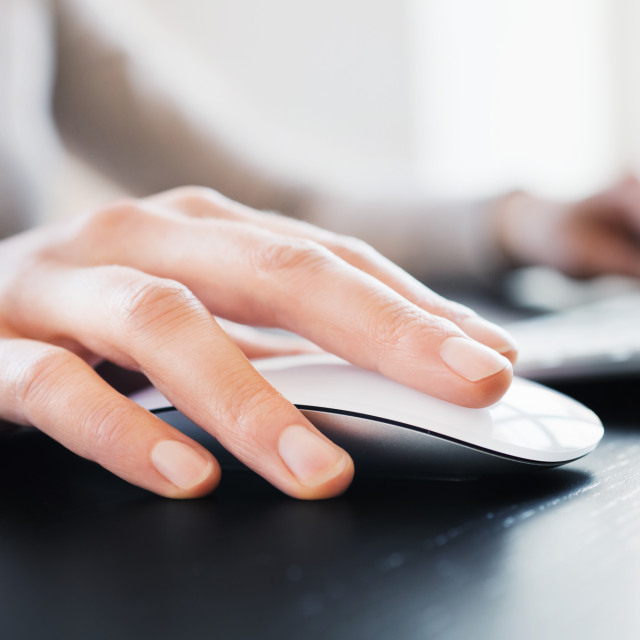 You might be ready to dive into your contract lifecycle management (CLM) project, but it's worth taking the time to get your proverbial ducks in a row before setting off. 
Every successful project is built on a foundation of experience and advice. Since your organization is embarking on this CLM project during your tenure, it's likely that few people on your team have done this before. But not to worry; it's possible to move from scattered paper and electronic contracts—and the accompanying slow, manual processes—into an agile, accurate, and accelerated contract machine.
Most companies manage every contract with two common tools: Microsoft Word® and email. Did you know that email was invented in 1971 and Word was released in 1981? Although new features and capabilities have been added to each over the decades, especially Word, they are decidedly ancient technologies compared with the cloud-based, mobile-friendly, data-centric, hyper-connected business apps we rely on for most other processes. Most of all, they force you to build, save, and manage contracts as regular old files. They're slow, barely searchable, difficult to revise and track, and it isn't easy to parse them for useful data. 
Older contracting processes can hold you and your business back because they lead to mistakes, slowness, cumbersome steps, and painful editing and consolidation that affect your customers, prospects, and partners. That's not the impression you want to make. 
In other words, you're making a great decision to move to a modern contract lifecycle management solution! You're going to get contract automation, process management and control, intelligent document creation and routing, faster processes, more compliance, better collaboration, and so much more. 
But you already knew all that or you wouldn't be reading this. So, let's cut to the chase.
What can CLM improve?
Everything involved with a contract can be made better with a modern CLM solution, from generation of the initial contract request to the reporting and analytics on every executed contract, and everything in between. Here are just a few examples of where CLM helps:
Ensures requestors provide the right information and requests land in front of the right people.
Speeds up the initial draft and ensures inclusion of the right language.
Eases the negotiation and approval processes with automation, reminders, and simple tracking.
Enables fast, easy, modern electronic signatures. 
Creates a single source of all contract documents and data so you can always find what you need.
Provides insights and analysis of your contract processes, embedded data, and inherent risks.
Watch this video to learn more about CLM and how it can help improve your contracts and the associated processes. 
Get prepared.
First things first: find your current contracts. That might sound like a fundamental step, but you'd be surprised as to how many organizations struggle with this seemingly basic task, thanks to disjointed processes and the lack of a central repository. Locating, collecting, and cataloging your existing contracts is the only way to gauge your needs. Plus, that exercise will uncover challenges and roadblocks in your current processes, unknown risks in your current contracts and language, and ways you can improve and accelerate everything related to contracts. 
Next, you want to become more familiar with what CLM can do, how it can help, and best practices. If you're running Salesforce in other areas of your business, that's the best place to begin. Among many other things, the data will be instantly connected and easily shareable across functions and departments.
Once you're familiar with where and how CLM can help, you'll have a better idea of where you want to start and what you'd like to accomplish. 
Maybe think of this phase as studying for a test. You want to be prepared, know the subject, and understand the concepts and best practices before you sit down at your desk. Getting your contracts together, discussing the process with those involved, and knowing the potential solutions will help make this a successful CLM project for everyone. 
Start your journey to CLM success!
After you've done your homework, it's time to embark on your journey to CLM success. We've created this five-step guide to help you build your plan and justification, identify the areas of highest return, overcome common challenges, and expand your CLM success across your organization. 
The journey covers these specific steps: 
Get prepared: get a sense of where your company's current CLM process stands to discover where improvements can be made. This will also help identify the stakeholders you'll need to involve, as well as the metrics that will matter to those stakeholders as you document your progress.
 
Detail your plan: once you have the scope, figure out the specifics of your goals and desired outcomes. Differentiate between the must-haves and the nice-to-haves to plan for any potential compromises that may arise.
 
Build the business case: with goals and desired outcomes in place, determine how you'll meet those objectives, how much it will cost, and how long it will take to achieve your desired ROI.
 
Determine your maturity level and start on CLM success: understanding your company's current CLM maturity will help you find a starting point that will deliver the most benefits.
 
Optimize and expand: with your newfound insights, you'll likely uncover unexpected benefits that you can then use to optimize beyond your starting point.
Our five-step approach to CLM success provides detailed guidance as you embark on this exciting digital transformation of your contracts. It also provides helpful statistics, benefits, benchmarks, and more data to use as you rally your teams, build your business case, and look for ideas to solve your specific challenges. 
What are you waiting for? Begin your journey to CLM success today!