Swissgrid AG automates and optimizes digital inspections with Conga 
SwissGrid simplified and accelerated their document management process from creation to signature with Conga Composer and Conga Sign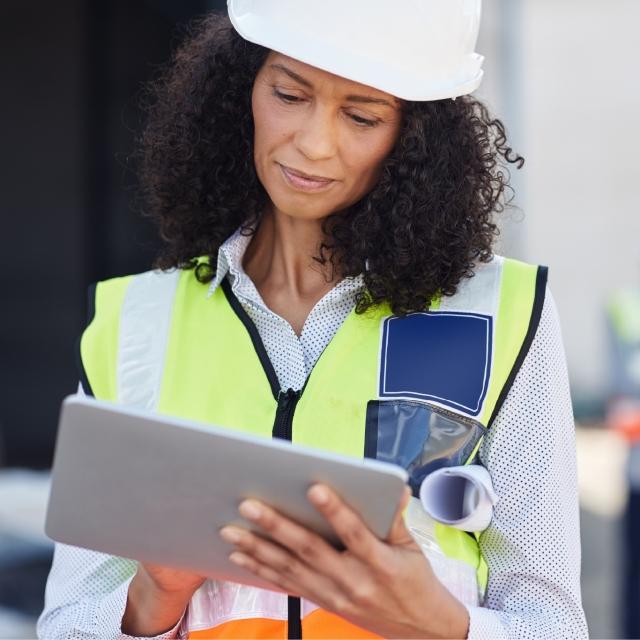 Swissgrid AG, headquartered in Aarau (canton of Aargau), is a national network operator in Switzerland that manages the operation, safety, and support of around 6,700 kilometers of the national extra-high-voltage network. Swissgrid outsources the buildup and maintenance of the energy infrastructure to external partner companies, requiring specialists to conduct on-site inspections that involve extensive checklists. Swissgrid selected Conga Composer and Conga Sign to automate and optimize their inspection processes. 
Challenge 
"Remote work" is a daily routine for many Swissgrid employees, which entails visiting on-site partner locations to ensure compliance with legal requirements and occupational safety measures. Before Conga, this was primarily a manual process that was written or typed into a printed PDF document by the system operator or service provider. The document had to be signed by both parties, sent back to the office, and manually transferred to an Excel document that was then saved as a PDF and sent to the service provider. 
This process was not only extremely time-consuming, but it also entailed the laborious tasks associated with drawing conclusions from the inspection protocols and reconciling that information with the other systems, leaving more room for human error. 
Solution 
When Swissgrid started searching for a digital solution, they already had all their supplier and employee data stored in their network's Salesforce system. In addition, the Swissgrid IT team had developed a mobile app, eInspect, that connected internal employees and external partners with the Salesforce customer portal to access and edit company documents such as certificates, verifications, and orders. 
Conga's Composer solution utilized the existing Salesforce data to create automated customized templates—immediately simplifying and accelerating document management across the organization. Conga Sign streamlined processes further by implementing electronic signature capabilities for contracts and test protocols.  
Benefits 
Conga's automated features are benefiting everyone working with Swissgrid, both internally and externally. Instead of manually saving and sending pdfs via email, partner companies are now able to access and manage documents independently via the shared portal, dramatically reducing workload and eliminating costly mistakes. On top of that, the inspections and their results are now more transparent for the service providers.  
Swissgrid employees are now using Conga Composer to manage and simplify their on-site checklists. In just a few clicks, they can select and complete their inspection on a centralized platform in any language they choose. As soon as a document is completed and signed electronically, Conga Composer automatically generates an email notification confirming that the relevant documents were delivered to the appropriate distribution list and are safely archived in Salesforce and eInspect.  
Overseeing inspections in Switzerland is now far easier, more efficient, and less prone to errors for Swissgrid employees. Additionally, Swissgrid is now able to centrally manage all external partners, place appropriate orders via the centralized portal, and ensure all relevant documents are available for stakeholders to access. The network operator is also able to compare digital inspection reports, gaining insights into which measures are required at individual locations and the quality of work of individual external companies.
Conclusion 
Using Conga and Salesforce, Swissgrid has succeeded in automating and optimizing its key business processes. This makes it far easier and more convenient for both Swissgrid employees and external partners to create, manage, and distribute documents. Swissgrid can now also access a considerably larger amount of data that can be analyzed and transformed into valuable, tangible results.