Capitole Energie automates its processes with Conga
Capitole Energie chooses Composer and Sign to optimize contract management from creation to signature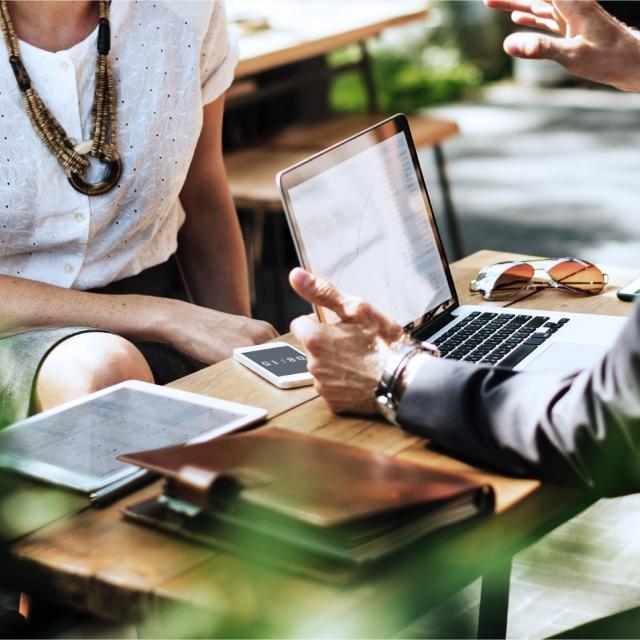 Capitole Energie specializes in energy consulting and brokerage, helping companies of all sizes search for the best energy contract (gas, electricity, green energy) to fit their profile and consumption pattern. Capital Energie, based in Toulouse, France, was founded in 2017 by Pierre-Jean Haure, President, and Benoit Vilcot, Managing Director. 

Challenge: Automating processes to maximizes productivity 
To get an accurate comparison of the best current market prices, Capitole Energie negotiates with almost 500 companies across France. 
To respond quickly to its customers' requests, while simultaneously comparing its suppliers' offers, the small staff of 15 needs its document management processes to be efficient and smooth. The start-up also operates without a Chief Technical Officer (CTO) or IT specialist, so any technology solutions need to be easy to implement. 
In the beginning, Capitole Energie worked with paper contracts, which was too time-consuming for team members to try to print, scan, sign, and mail. It quickly became apparent that the company needed to automate and streamline its processes to save time and money while keeping up with its customers' needs and demands.

Solution: Conga Composer and Conga Sign
In January 2020, Capitole Energie signed on with Conga, following the recommendation of service companies, Hardis and Salesforce. Capital Energie adopted Conga Composer and Conga Sign to streamline its document management and signatures processes. With Conga's support and solutions, Capitole Energie's teams quickly became more productive, collaborative, and dynamic. 
Capitole Energie was already using Salesforce to manage its customer relations, which made it easy to integrate Conga's solutions. Additionally, the usability of Conga Composer and Conga Sign made both solutions quick and easy to adopt, even for first-time users. 
"Capitole Energie is a small structure. In addition to my role as Managing Director, I also take on the role of CTO," says Benoît Vilcot. "It is therefore crucial that I am able to use the solutions developed and make the most of them for our business and our customers, which was immediately the case with Conga." 
With Conga Composer, Capitole Energie can now generate coherent and personalized contracts, add dynamic calculation fields and spreadsheet extracts in .doc or .pdf documents, as well as designate non-removable legal fields while modifying other parts of the contract. This allows teams to automate rate lists and update all their contracts with a single click, while eliminating manual errors that often slow down contract cycles. 
Conga Sign also helped sales teams obtain secure eSignatures for critical business transactions in a fraction of the time, resulting in increased sales cycles and faster time to revenue. 
Business results
More streamlined, efficient contract management processes and workflow 
Increased productivity and improved collaboration between teams 
Significant reduction in time spent updating prices or establishing price lists