INRIX increases contract visibility and reduces manual effort with Conga
Transportation analytics leader eliminates paper contracts to streamline global workflows and uncover data-back insights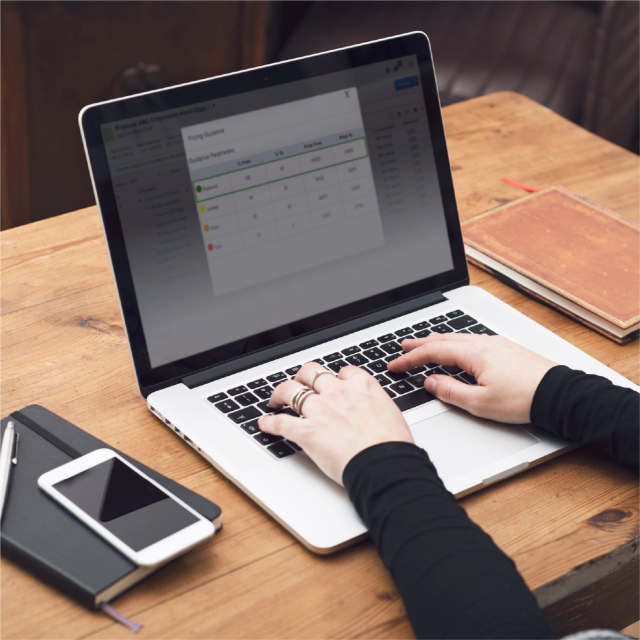 Leading analytics solutions provider INRIX delivers innovative mobility intelligence and analytics to auto manufacturers, public agencies, and businesses. In addition, INRIX produces yearly Global Traffic Scorecards, which provide data-driven research on how people and goods move around the world. 
Challenge
Contracts are the core of INRIX: NDAs, inbound data licensing, customer agreements, employee contracts, and more. For years, INRIX relied on hard-copy paper contracts to do business.
This manual process was especially cumbersome for managing auto-renewals on cost-generating contracts. Corporate counsel had to keep a spreadsheet of auto-renewal dates, manually update it each month, and chase down the business development team for decisions on each renewal. To make matters worse, physical contract documents were stored in a variety of places including corporate headquarters and regional offices. As INRIX expanded overseas, it became clear that it was time to go digital.
When actionable insights are critical to your mission, data integrity is a top priority. But not all platforms are created equal. INRIX initially contracted with two different file management companies. The first had no Optical Character Recognition (OCR), which meant that thousands of scanned pages were completely unsearchable. The second claimed to have data extraction capabilities, but INRIX general counsel Kristin Lindsay noted major inconsistencies and inaccuracies throughout the extracted data.
Solution
It was clear that INRIX needed a more robust and reliable solution. They wanted a tool with reliable data extraction and actionable insights ad hoc. In addition, it was critical to find a solution that would empower teams with seamless Salesforce integrations and eliminate high-cost resource waste.
INRIX was initially drawn to Conga Contract Intelligence due to its OCR, which allows users to search within scanned documents. But the accuracy of the AI data extraction was the real selling point. Within the first two weeks, the legal team had uploaded more than 2,000 documents.
The business development and finance teams also found Contract Intelligence to be an extremely valuable tool, allowing them to make projections, conduct internal data analysis, and avoid high-cost auto-renewals. The self-service Contract Intelligence tools support savvy strategy, allowing users to access actionable data without creating a workload bottleneck for the legal team.
Results
The unique, cutting-edge Contract Intelligence AI and self-service tools provide INRIX teams with  accurate, actionable data insights in minutes.
The Contract Intelligence dashboard gives INRIX employees access to essential documents from anywhere in the world, ensuring that opportunities are never missed due to time zone differences.
Customizable smart notifications keep all relevant parties up to date on important contract terms and renewal dates.
Seamless cross-platform integrations allow INRIX teams to do more with their data, saving time across every department.